Dear users, now we can recommend Cornix bot to our users. Remember that @cornix_tech_support_bot is the only support you can contact! If someone claims he or she is from the Cornix team and asks you for money, don't send it.
Cornix Crypto Trading Bot Review | Safetrading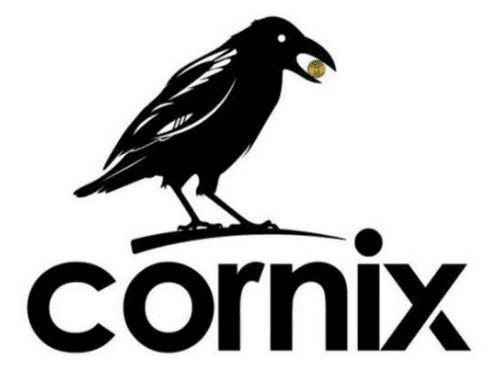 Cornix is an automated crypto Telegram trading bot for crypto signals groups with a lot of useful functions.
Now, you would be aware that there's absolutely a ton of trading bots. However, while some don't function well enough, some of them don't work at all. How do I know this? Simply because I have worked with a number of these bots.
For this Cornix bot review, I'd want us to imagine things differently. By that, I mean from a positive perspective.
Oddly enough, I came across Cornix a couple of months ago.
What really drew me into it was that it works completely and totally via Telegram.
Very convenient, right?
As you may know, there's a large cryptocurrency following on Telegram, so when I learned about it through a Cornix review by a friend, I had to check it out.
I got in touch with some developers and they were more than happy for me to come on board, and boom, in a few weeks, I joined as a bonafide member of some channels.
So, what is it all about?
My experience – was it good or bad?
Would I recommend this Telegram trading bot to you?
Essentially, a crypto trading signal is what tells you how to buy pairs, where to buy it and provides the entry price for each.
Like every other bot, Cornix sets out your targets. Obviously, you should expect a stop loss feature too.
In general, you need critical information while putting a trade on and if you're following a signal.
The only problem?
Doing so all by yourself can be time-consuming, and the case often with cryptocurrency is that things change so rapidly, which means you might need a setup from time to time.
That said, the good news is that the Cornix trading bot solves this by giving you 2 options:
You could have an automated one-click/follow signal;

You can have a manual/follow signal.
Even so, every trader using this bot should know that it has some of the most legit signal groups. Not to worry if you don't, I will list them shortly in the next part of this Cornix review.
What Are The Signals And Exchanges Supported By Cornix?

A couple of things to remember here: signal groups are all over the place!
Yes-yes - there are literally hundreds of them and to be honest with you, the vast majority of them are scams and useless.
The reason I say this is that they're either just pump-and-dump groups camouflaged as signals or they charge you an astronomical fee with very little returns.
Cornix has a good list of signal groups like Verified Crypto Traders and Fat Pig Signals, that they use and endorse on their website.
But let's face it, at the end of the day, it's not about the number of trades you're getting into during the day, the main thing, still, is the quality of the trades.
Since we're at this point, what I'd like to talk about right now, in this Cornix bot review, are the two most important signals – one-click and manual.
One-Click VS Manual Follow Signals
One-click follow
It executes everything for you in one swoop as a result eliminates the chances of errors and saving a ton of time. As the trade is made and the targets are met, it informs you by means of a notification button.
Manual follow
Basically, the manual setup is straight forward – do-it-yourself. The cool thing is that this option actually works for both beginners and experienced traders. Your setup takes more time and you have to be up at odd hours in order to choose the best market moves.
What Are The Key Features?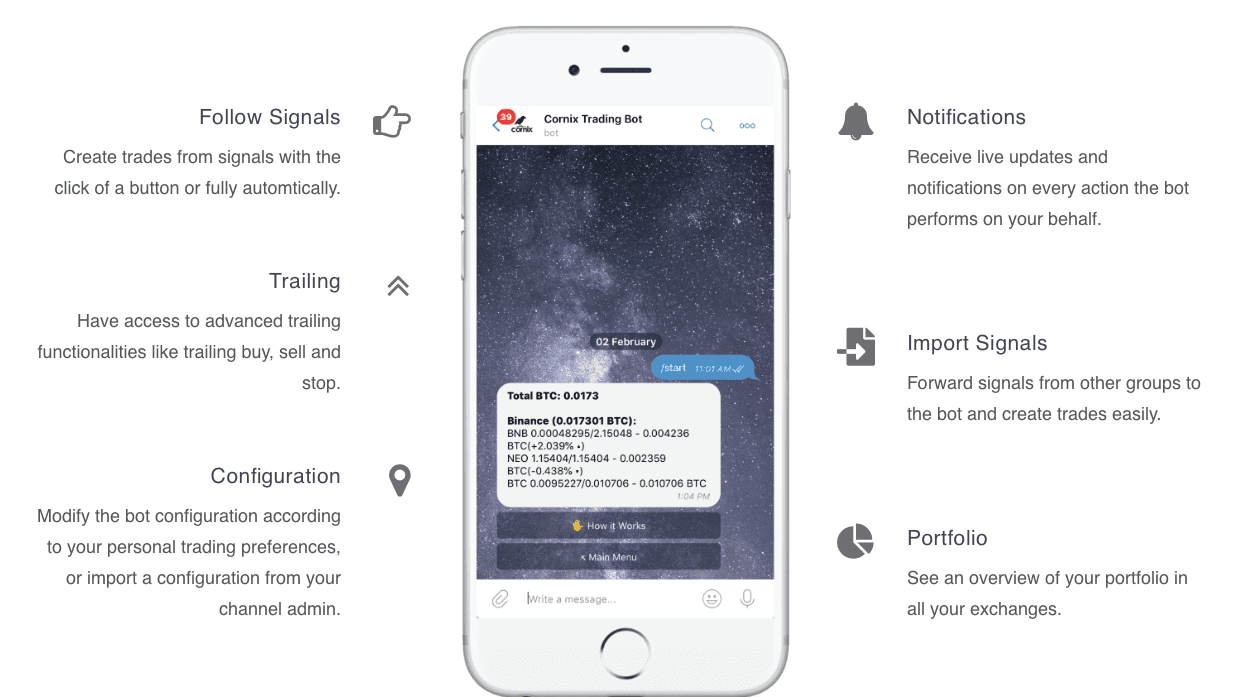 Some reviewers casually point out the 'follow signals' under the signal groups, however, in my Cornix bot review, I prefer you see them from both ends – as independent main signals and also as part of the features present on the bot. In a nutshell, I will put all features into 5 major groups and explain each briefly.
Automated follow signals
These create your trades according to some received signals. All you need to do is activate them using a one-click button and let them run automatically for you.
Trailing features
These grant you seamless access to advanced functions like trade, buy, sell and stop. In addition, it lets you optimize your gains by tracking signal development while mitigating possible losses over a highly volatile duration.
Import Signals
These are signals responsible for sending other signals from various groups to the Telegram trading bot. The whole point is to generate trades easily.
Portfolio – leverage exchanges
You can see a classic presentation of all your exchanges using this tab.
Notifications
This the tab on which you're notified on live update and on every action the bot performs on your behalf.
Trade And General Configurations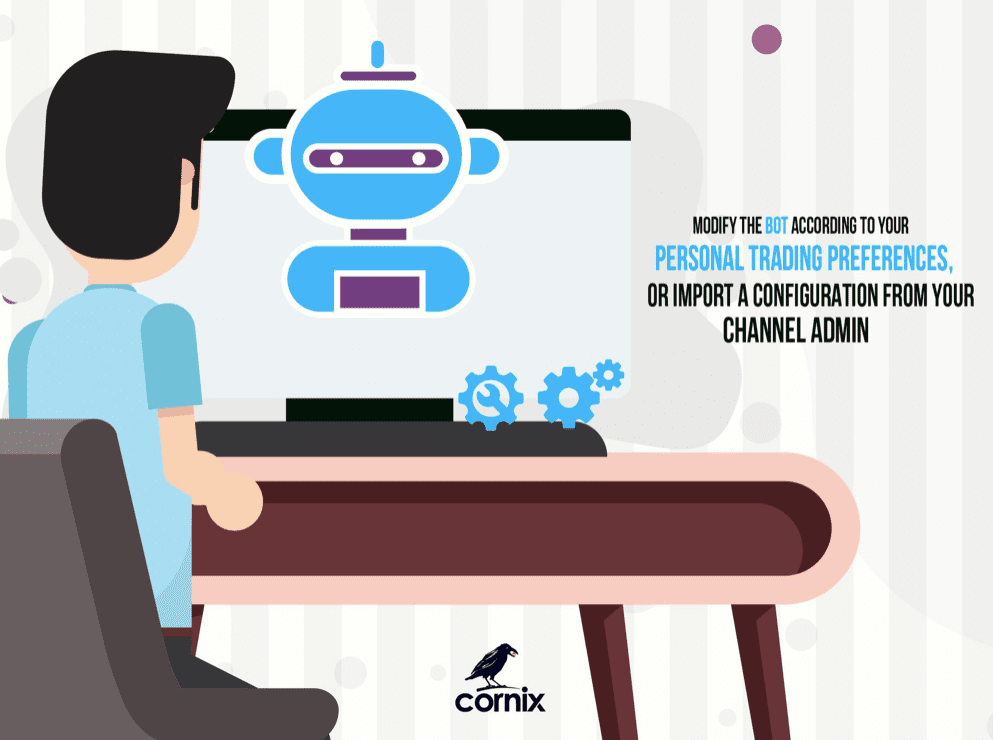 Okay!
Obviously, this is the longest written-about feature of this Cornix review.
Let me say this straight!
Without these configurations, this BitMEX signal bot will probably be a waste of time and talents.
The point?
This is the most vital highlight of Cornix.
First off, you may want to modify the bot setting to suit your trading needs, or if you are not sure how to do it, they import an already-setup configuration from your channel admin.
Trade configuration: You'd have the trade configuration button which has to be connected to your exchange (BitMEX, Binance, etc).
In order to do this, you'll need an API.
Once it's up and running, you can set up how you want your trades to be done, how you want your entries and exits to be managed.
There are different strategies to use for these – for instance, your entry and take profit strategy, decrease exponential strategy and increase exponential strategy.
You can also build up your amount per trade (it's always a good idea to have a specific amount. Use fixed BTC for this), different trading stops and complete stops, exit number of entry targets.
General configuration: Here, you can see, enable or disable your channels' subscriptions, notifications.
There's the client management tab where you can add or remove clients.
You can choose an exchange for it — BitMEX or Binance which you can, in turn, configure manually. Before recently, the platform allowed up to 4 clients but with the constant abuse of the terms of use, that number is down to 2 clients.
Next in our Cornix review - how to get started and how to connect different exchanges to one account. Let's get down to it.
How To Register?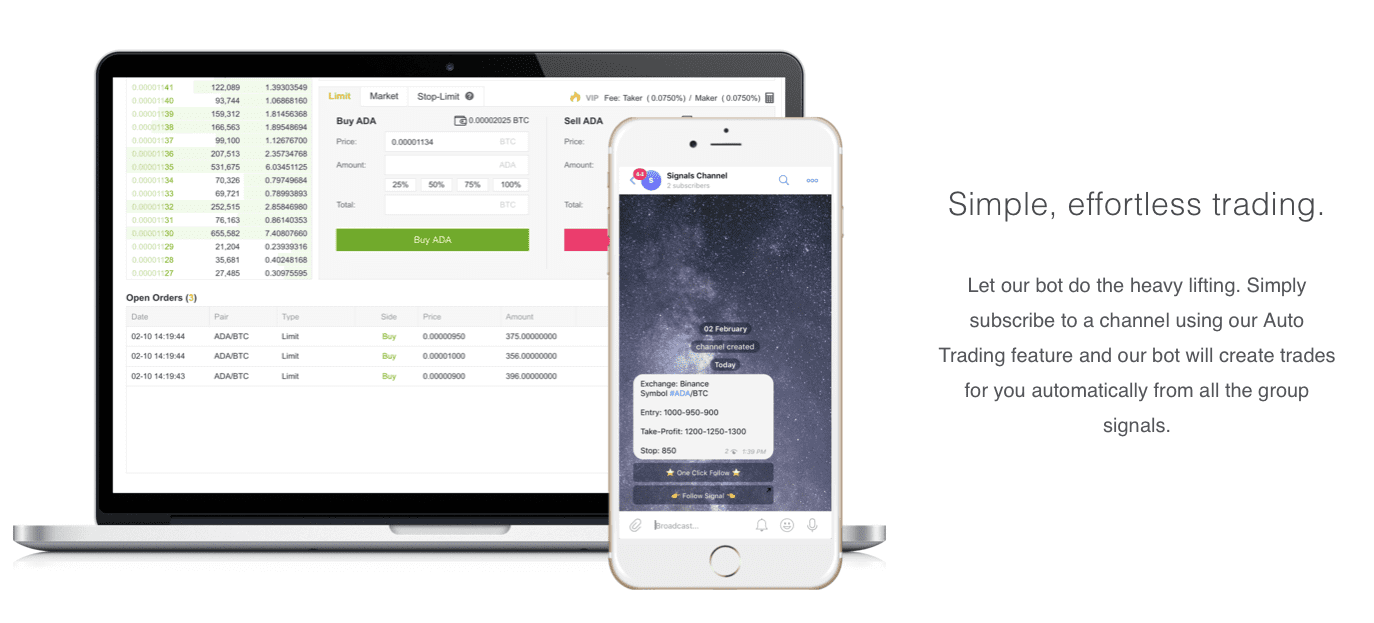 Setting up your account can be a little bit overwhelming at first, but to get the hang of it, you may want to survey the entire bot engine.
Start with:
Telegram app downloading: You can do this with your smartphone or use the web variant on PC. To get the app, visit the Apple app store on your iOS device, or the Google play store for Android..

After that, click on the magnifying glass icon. You'll find it at the top right-hand corner of your screen. Then, look for "Cornix Trading Bot".

A pop up will appear with other bots options but make sure that you only click on the Telegram ID: @cornix_trading_bot.

Once done, tap the start button. This will enable you to hold conversations with the BitMEX signal bot, which will then lead you to the follow-up process.
Once you connect it to the exchange, click on the portfolio and it will show your current holdings in whatever exchange you're using.
Don't forget that there are free trial accounts just to keep track of things!
For BitMEX, various buttons are installed for proper functions like leverage – where you can design all your different types of leverage, prepare their stock types, and once again, select your entry and exit strategies.
You can also create your own custom strategy – no boundaries exist.
How To Connect To Exchanges?
Linking your exchanges to your profile is a no brainer. To connect the bot to your selected exchange, start with:
Click on the drop-down menu and then choose "General Configuration";

Now, select the Client Management followed by 'Add'. You may choose to either create an account at this stage with the exchange on which you want your bot to transact, or connect to an existing account;

Let's say you have an account, the next step is to click on the link button that's on your current exchange page. If you are keen on an exchange account creation, then know that the steps are clear. As soon as done, return to this guide (after your account has been established) to figure out how to link the bot to your newly created account.
What Are The Subscription Plans?
There are two subscription plans – for 30 days and per year. Of course, you should go to what works best for you and what you can afford. No pressure!
Monthly subscription
Two weeks free trial: You'll get all the premium offers plus follow signals and auto trading

Premium subscription: this package costs around $25. The support is around-the-clock. You'll have great trade management plus features that support advanced trading. (trailing entry, take-profit, stop).

Auto Trading plan – It's priced at $33. The plan comes with all the premium features. You also have the generating of following signals with advanced configuration for auto trading
Annual subscription
Two weeks free trial - Includes premium package plus automated follow signals and auto trading

Premium subscription: The charge is $240. This is basically the yearly version of the "premium monthly plan".

Auto Trading: You pay $317. It's the yearly package of the auto trading plan.
As soon as your subscription is all set up, you can check your rates on the menu board.
There isn't much you need to do if you choose to go down the automated route, however, you need to subscribe to some signal channels.
Simply click on the subscribe channel, and you'll be shown a list of signal groups that you can subscribe to.
Summary Of My Experience: Do I Recommend Cornix?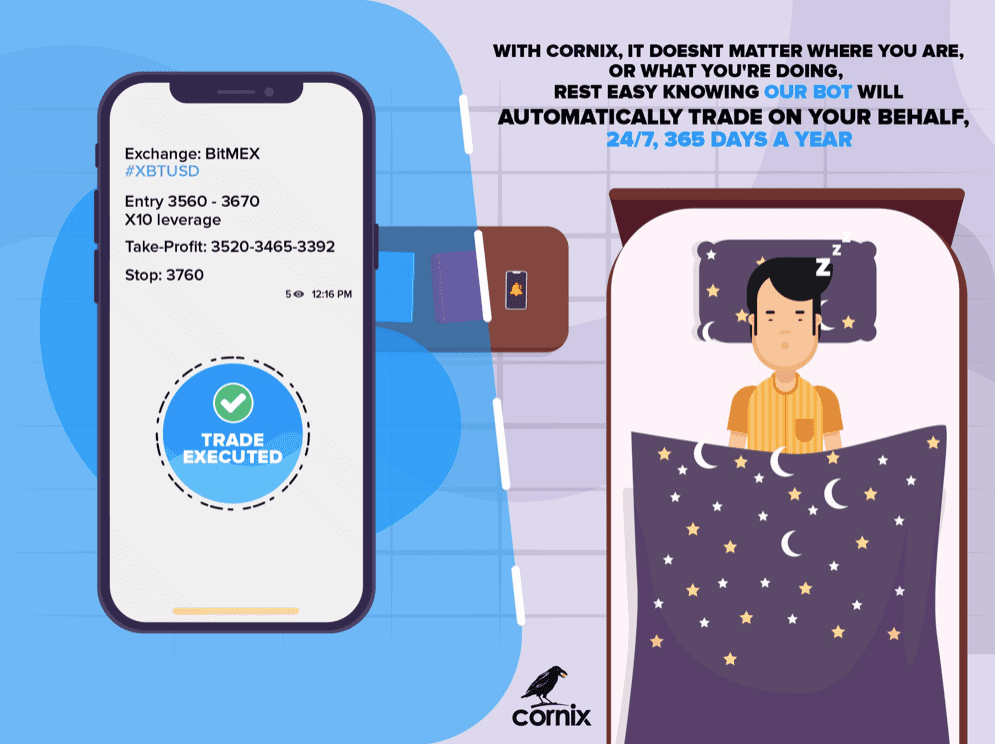 This Cornix review wasn't intended to go deep into the ins and outs of the bot.
When I started to use it, I found it extremely useful.
The functionalities are exceptional. It's a well-put-together trade bot.
The teams behind it are friendly, decent guys.
If you're looking for detailed configuration, head over to their website or their YouTube channel. They have great tutorial videos on how to set everything up.
To sum up, I recommend Cornix for crypto dealers who want a smart and easy way to success.
If you're in need of more insights on bot trading, go through safetrading.today – the best and most up-to-date platform to trade with.
Tell us what you think of this Cornix review and the bot in total.
By the way, if you are interested in other crypto bots review, check your 3Commas review and Cryptohopper review.