3Сommas Trading Bot - Why Is It So Popular Among Traders In 2020?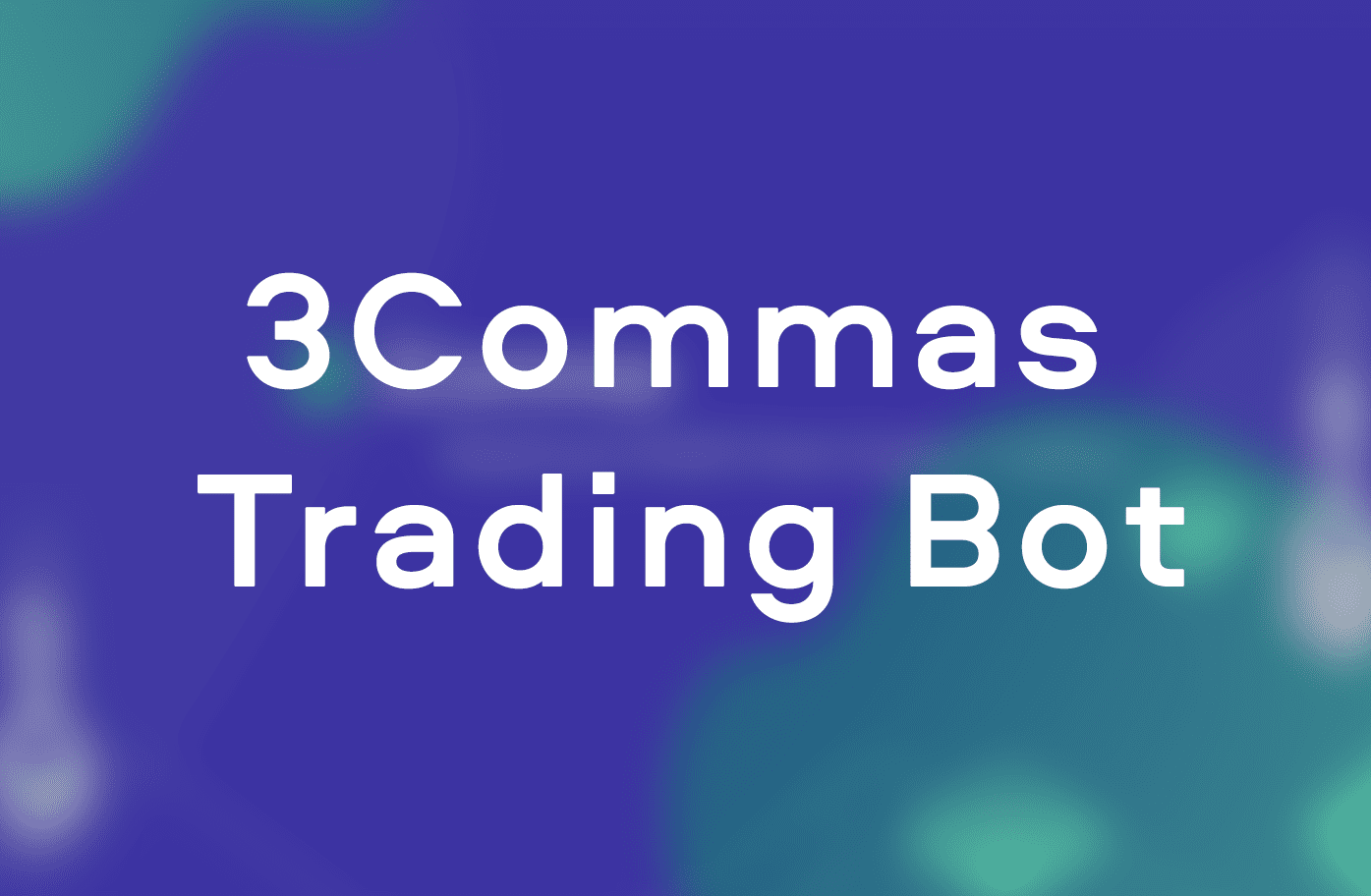 3Commas is an all-inclusive crypto trading bot where crypto traders of all skill levels can learn and earn.
Trading bots are popular, that is why you will find a lot of reviews on this topic, especially about such bots as this one.
But are all of them full, fair and easy to understand?
If you're new to the cryptocurrency market and are not sure what 3Commas is, what the features, advantages, and disadvantages are, or whether you'll need this trading bot to kick start your experience, then this 3Commas review is for you.
You'll have guidance along every step of the way.
On that note, let's begin!
How Does This Bot Help Crypto Traders?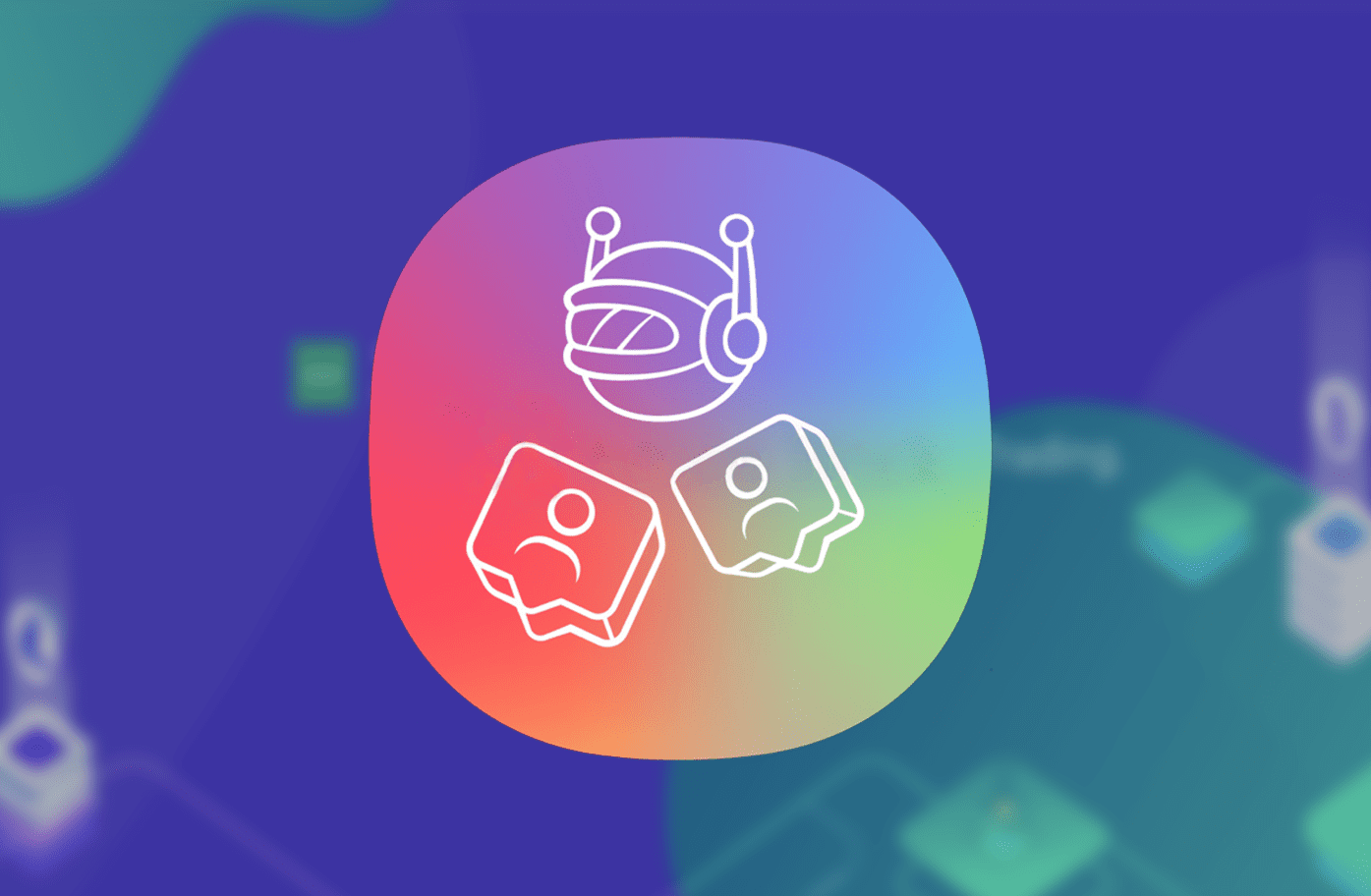 The platform management grants access to multiple trading tools designed to increase cryptocurrency trading efficiency and performance.
The bot works toward helping traders curb financial losses and cut off unexpected trading risks.
With its smart trade, beginners and even more advanced traders can take advantage of the platform to move their trades forward to more profitable heights.
Look, it's time to put an end to the old school way of opening several tabs and exchanges at once.
The main feature of the system is the trading bot, which runs a couple of web-based services and consolidates various exchanges and devices.
Before we go any further, let's recap what trade bots do.
Trading bots are bits of automated programs that make trades based on pre-installed parameters or indicators set by a trader.
Why don't we also take a closer look at the current state: right now on the crypto market, more than 33,000 users trade with it!
Now, ask yourself these questions:
What's so unique about this bot?
It manages an excess of $10 million in trading volume.
As well, this crypto trading bot is compatible with 12 exchanges including Coinbase, GDAX, Binance, Bitfinex, and Huobi.
3Сommas Bot Settings And Features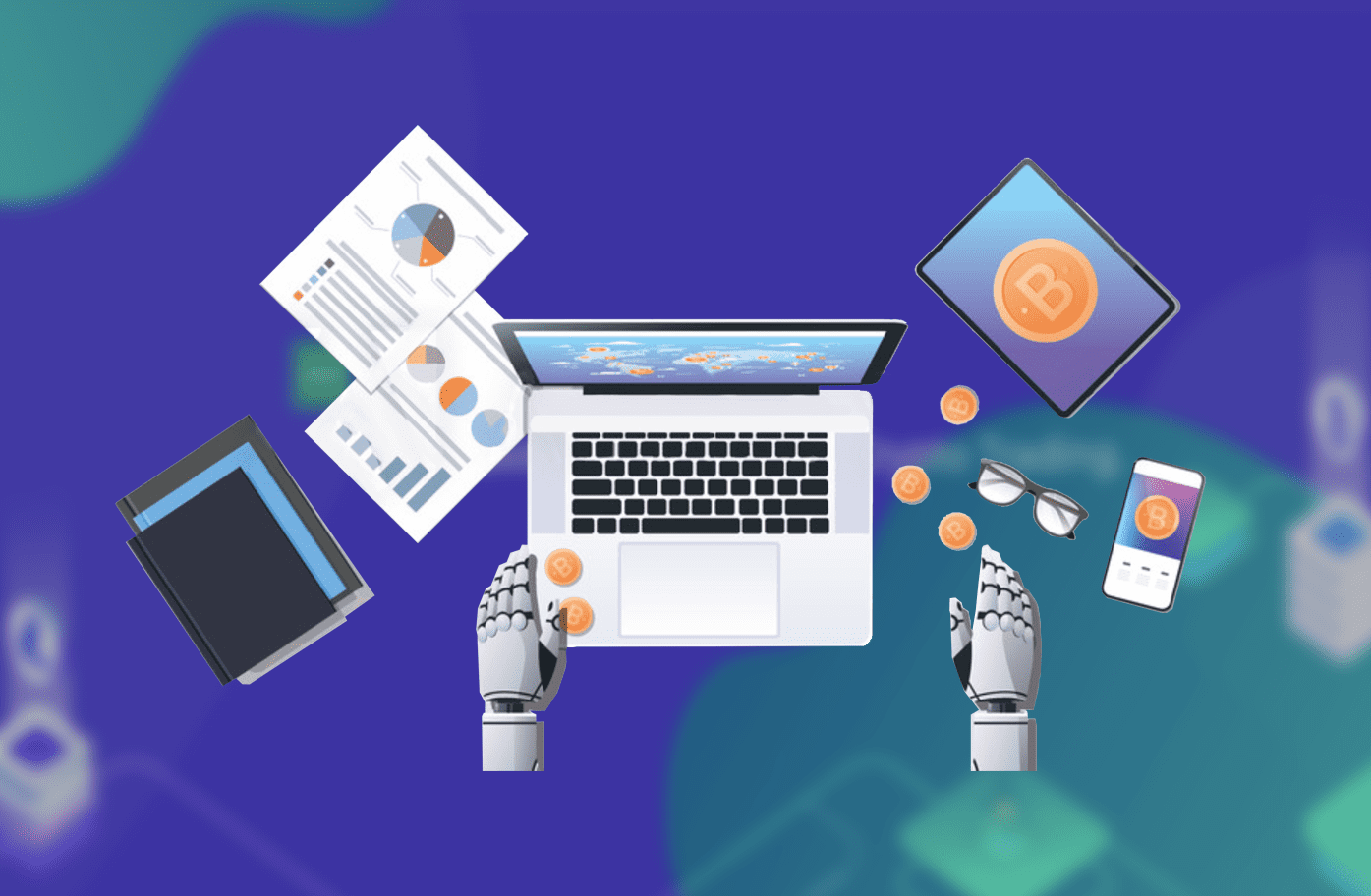 Usability
As mentioned earlier, it operates as a web-based interface.
Users enjoy the combination of working with a rather intuitive network and a trading medium equipped with both a wide range of features and detailed analytics.
Similarly, clients can trade with simple to composite crypto bots, determine loss and profit margins, and set their own trading strategies.
Technology
Trading bot uses an API to integrate major cryptocurrency exchanges like Binance and Bimatrix.
Users can perform trade activities from both their iOS and Android devices on a 24/7 basis.
Account logins and logouts are not restricted to desktops or PCs.
One more thing to note: traders might want to give the mobile app a try.
The app works well on both iOS and Android interfaces.
Range of application
Apart from providing trading bots and up-to-date analytics, the platform offers a decent range of trading tools to its users.
More importantly, you can check up on other crypto dealers.
Users can build up, review, back-test crypto profiles, and even keep tabs on the best performing portfolios created by other users.
To top it off, social trading is also possible. This is also one of the incredible features of 3Commas bot settings — traders can refer to and copy the activities of other successful traders.
Exchange Integration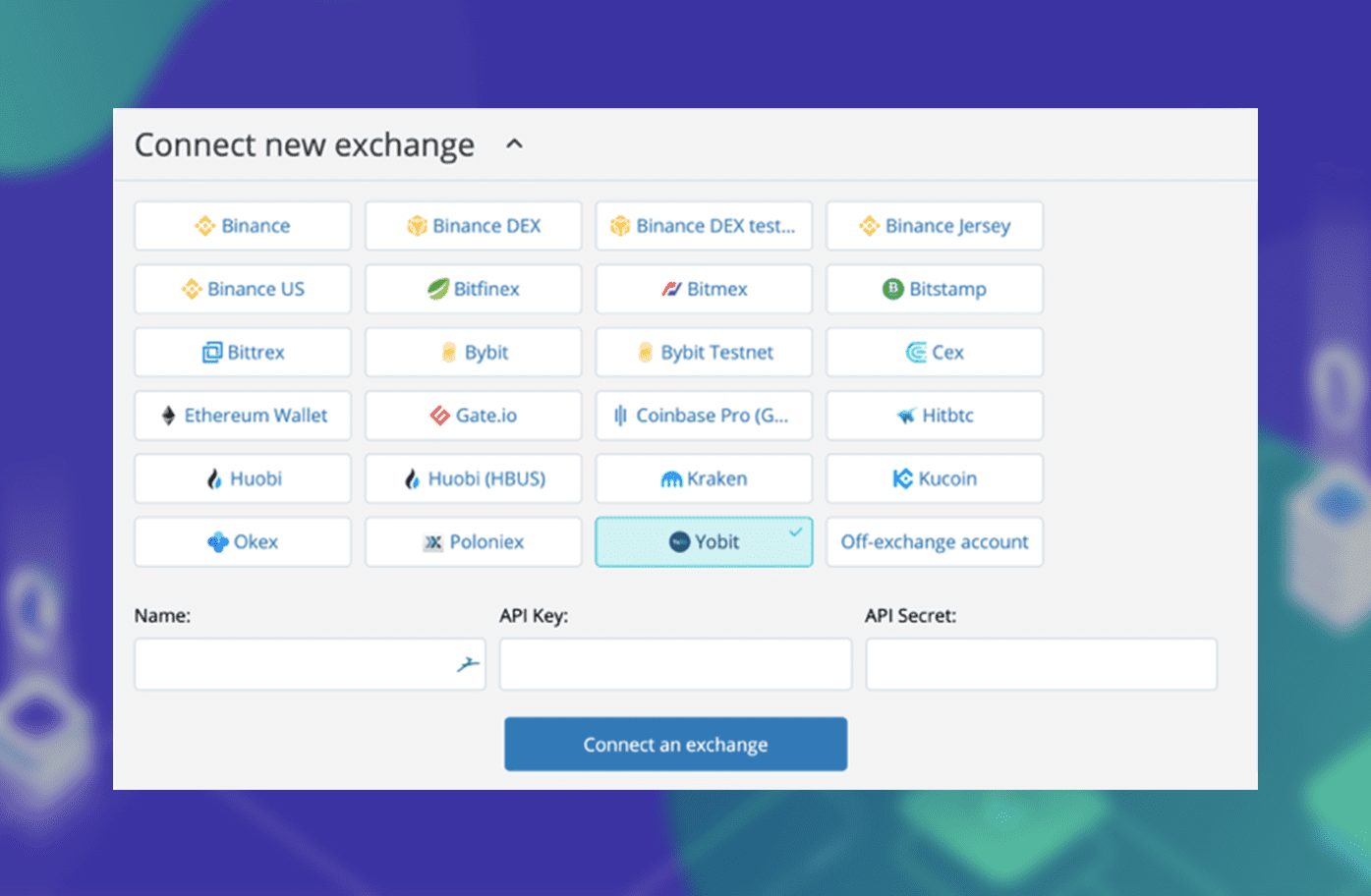 Remarkably, exchange consolidation is great here.
Dealers are provided automated programs for 12 other exchanges including Bittrex, Bitfinex, Binance, Bitstamp, KuCoin, etc.
Customer care
What is better than trading in the language you understand?
Those bots are encrypted in both English and Russian, and, as such, users can switch between the two languages.
As well, there's an around-the-clock customer support team that is always ready to answer the long list of questions from clients, and a help center that receives customer requests.
3Commas reviews and updates can be searched using the team's Twitter account, Telegram group, and Facebook.
Aside from these help centers, there is an FAQ page that addresses the most recurring issues, as well as a number of instructional guides to help clients with trading.
Cutting Edge Benefits of Using
Let's dig a little deeper into the pros of trading with this bot.
Easy setup
The simple 3Commas bot settings allows newcomers to seamlessly navigate the crypto environment.
With various new features, the ByBit bot portrays itself as a master solution to help newbies make trades without much hassle.
Additionally, connecting to top exchanges and setting up trade bots is as simple as just clicking a button.
Visibility and layout
The 3Commas bot settings and dashboard are very well laid out.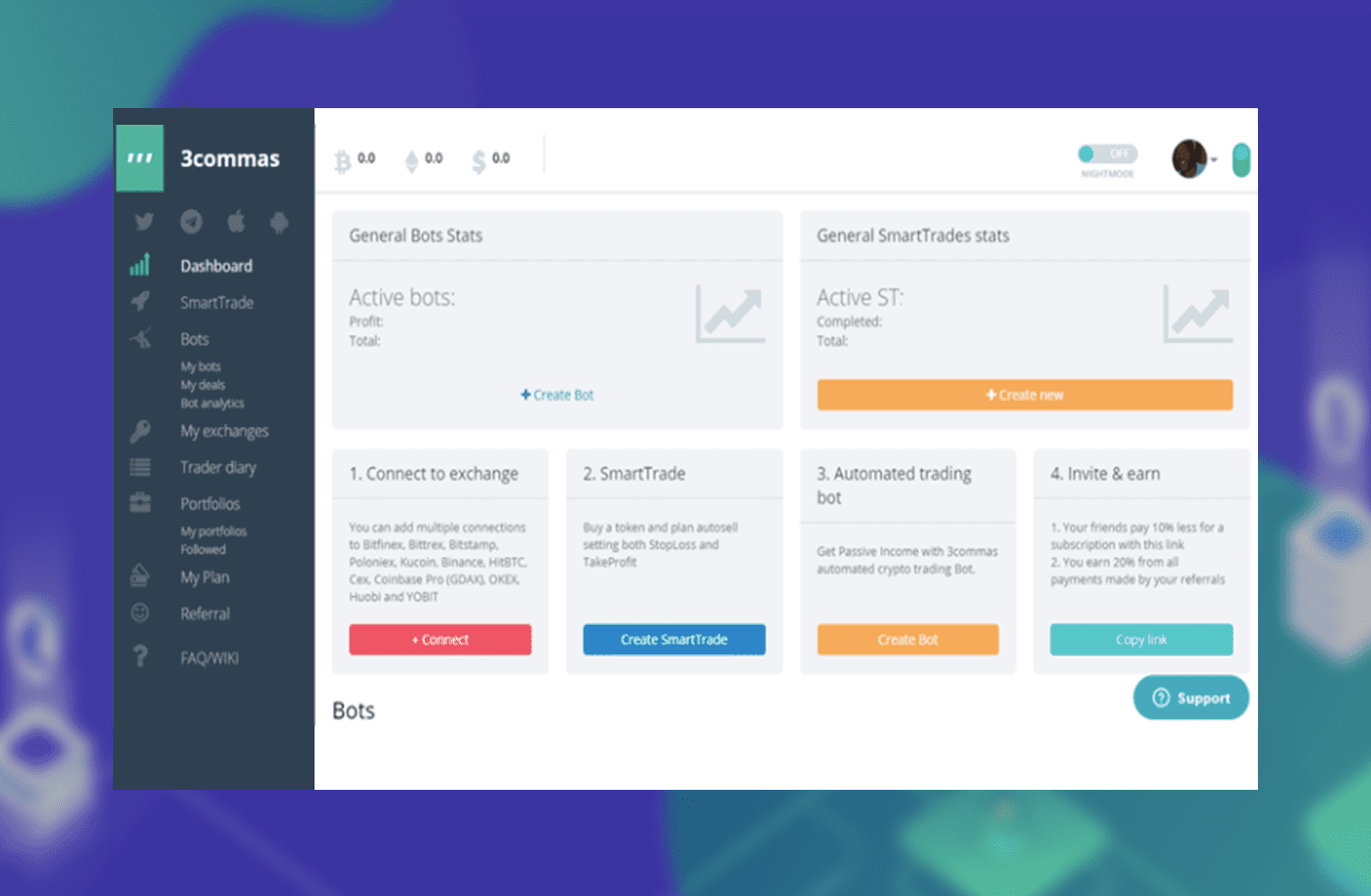 Users are able to view information and quickly select their preferred tabs and features through the side panel.
As well, features such as ByBit bot analytics, trailing stop loss, and take profit are equally appealing to traders, as they are easy to move around and use.
An example of the 'take profit' application would be in minimizing risks and losses.
Again, managing profile tracking and social trading features are both intuitive and suit both new and more experienced traders.
Likewise, you can skim through various portfolios from your own account and still be able to monitor other traders' performance.
This edge helps users gain follow-ups on portfolios of interest.
Lastly, and perhaps the most interesting is that users can copy and refer to a portfolio if desired.
However, be aware that you'll need to have similar exchanges linked to your account to be able to access this feature in full.
Available Resources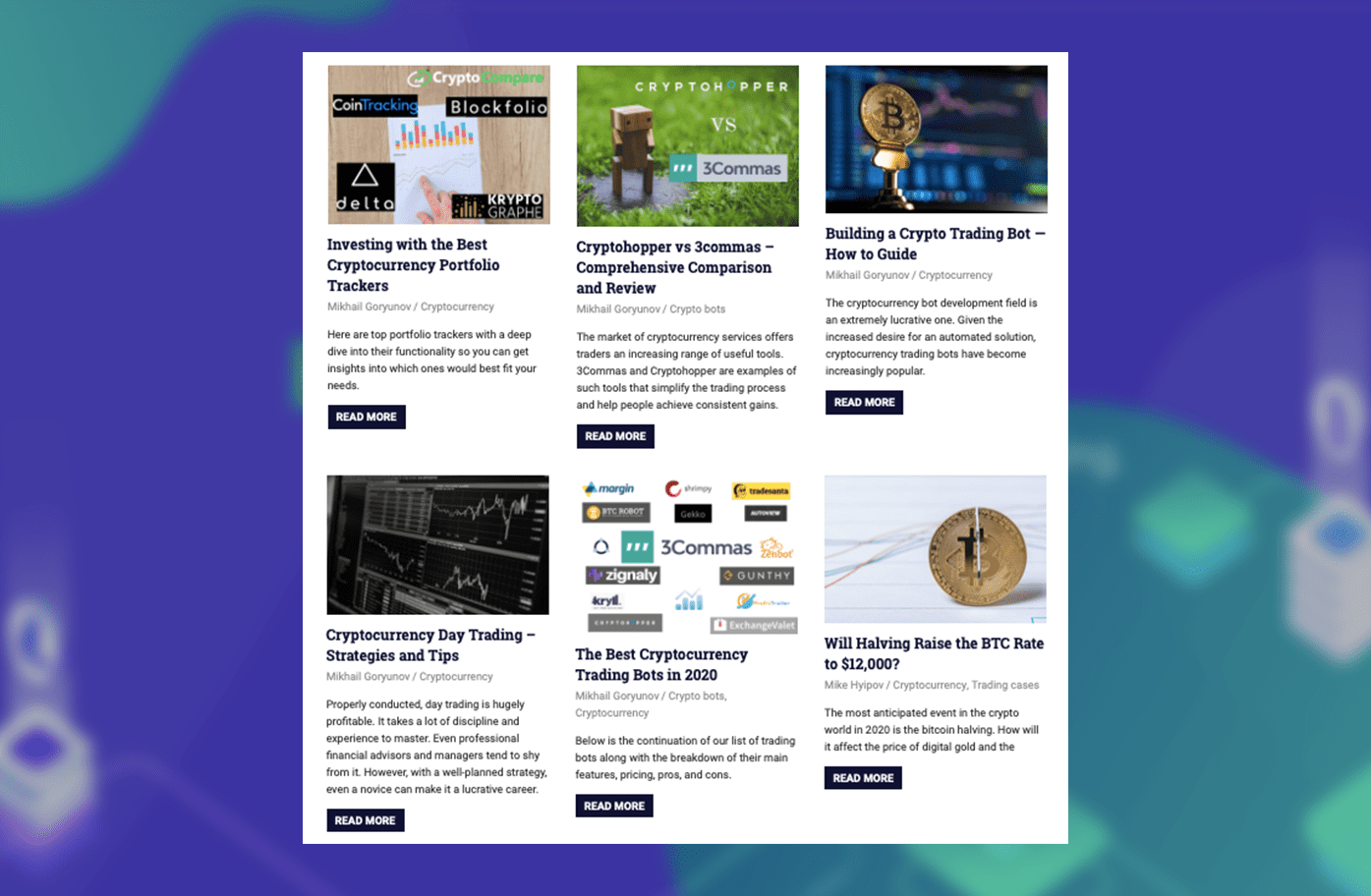 With an enormous wealth of resources like guides, tutorial videos, and FAQs, the 3Commas review in the help section of this platform can help clients stay informed about the most crucial issues.
Great group support
Since every beginner's hitch is not having the right info at hand, this platform makes sure its teams maintain a blog that is incredibly detailed.
With this blog, new traders are ushered into the know with regard to the key concepts to work with.
More so, proper assistance is provided through their Telegram group, YouTube Channel, 3Commas Reddit, and other social networks.
By using these, members can gain access to the Discord from inside their accounts.
3-day free trial plus invite-and-earn offer
First of all, did you know that for every referral as a beginner, you're offered a 10% discount.
Secondly, new users can grab the free trial privilege. They can use the opportunity to pick up some crypto trading tricks and secrets, and also play around with the various features.
A Few Pitfalls to Watch Out For
Ever ridden on a road without bumps?
Similarly, I've yet to see a trading bot without problems.
However, as long as traders are aware of the areas where their bots fall short, they can always wrap their heads around the issues whenever they come up.
Here are things to consider while using the 3Commas trading bot.
Security concern
Even though this platform is quite user-friendly, it, however, does not address extensive security worries.
Because of this, questions about customer integrity and privacy have arisen.
To shut down this problem, users can activate the so-called 2-factor verification.
At present, it seems this move does not yet completely cover the security loophole.
Multiple upgrades
At 3Commas fees are regularly updated.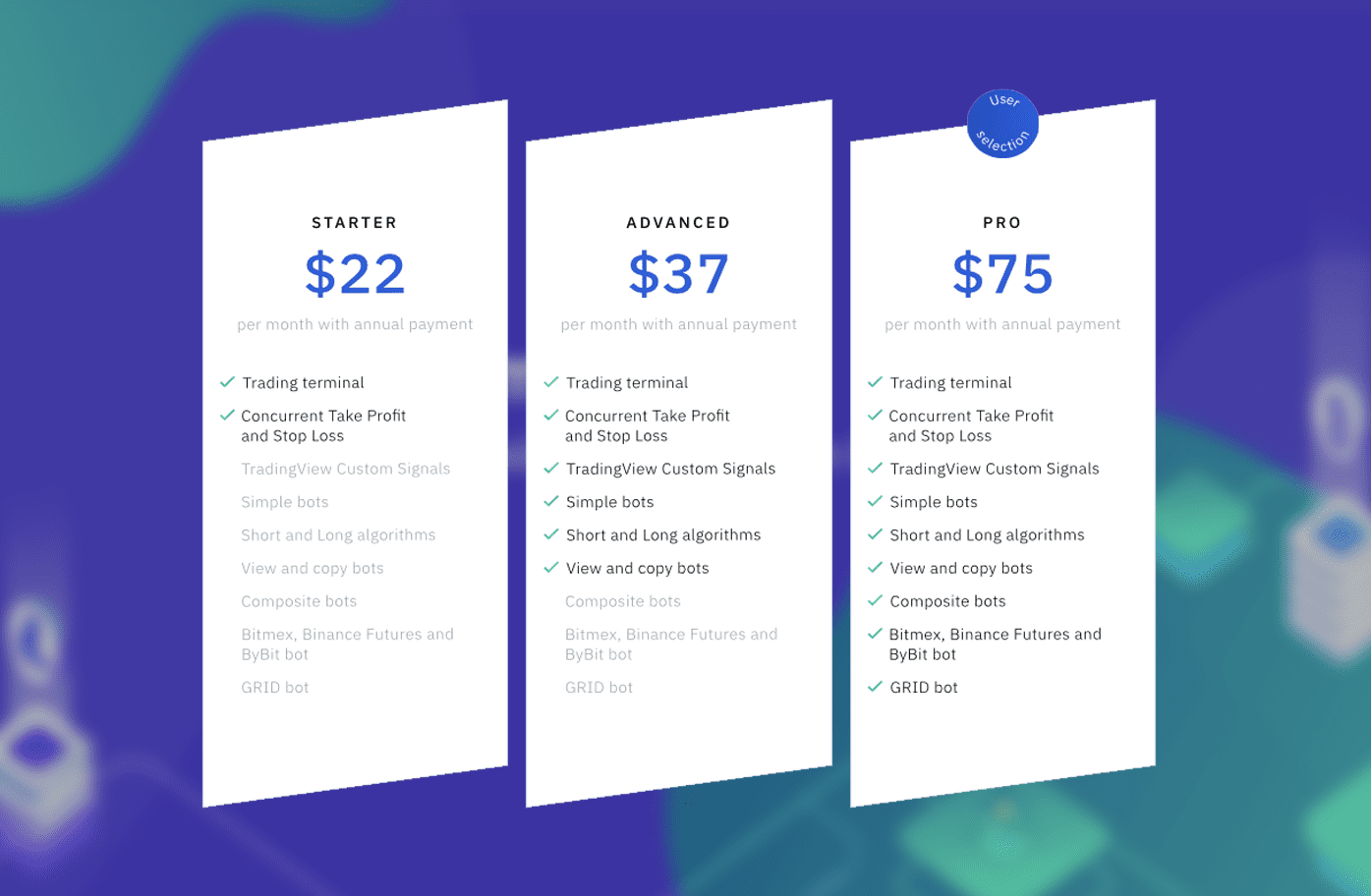 It would be great if these upgrades came free of charge.
With the opposite being the case, crypto tradesmen will have to put up with the expense.
You have to fill the balance to earn a 3Commas commission.
N/B: Check out our website to learn more about the different plans, their pricing, 3Commas bot settings, etc.
How Beginner-Friendly is 3Commas?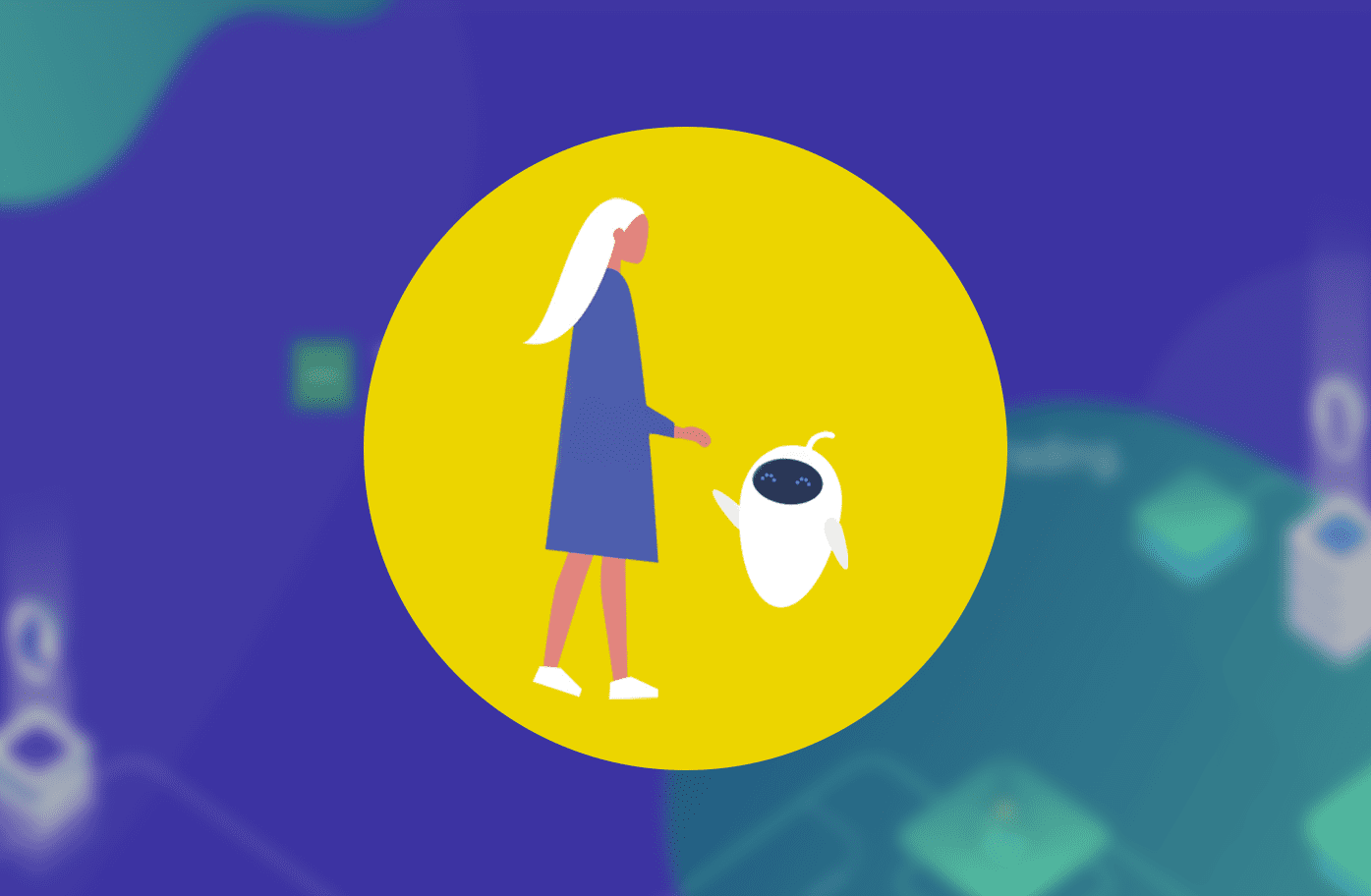 On a scale of 1 to 10, I would say 8. Here's why:
Let's remember that this platform is one of the simplest for beginners to navigate.
You're supplied a number of features to trade with, including the 'smart trading' option and stop loss, which are both intuitive.
There is a great advantage of tying up various exchanges into your personal account.
The type of operating system you use doesn't matter — Android and iOS devices are compatible with the trading bot.
Need I mention the well laid out dashboard, a side panel for users to choose tabs and features in just one click?
Come on guys, who wouldn't mind such good stuff?
Let's face it; as much as trading bots are smart tools, they are still made by humans.
You can't really afford to give them 100% trust, particularly when you consider issues like developer errors.
Despite being flooded with multiple capabilities and protocols, trading bots top-notch efficacy is yet to be proven.
Many of these bots have proven to be prone to errors.
For instance, Zenbot which provides open source trading, has on different occasions displayed variable results for virtual and real trades (mind you, this was for the same trading situation).
This further cements the possibility that some bots might as well be incapable of carrying out high-frequency operations, so they, in turn, fail to fully highlight golden opportunities where traders could have doubled their profits.
Understanding these pitfalls is essential for beginners.
Thankfully, in previous sections of this 3Commas review, both the pros and cons of trading on the platform have been carefully explained.
Final Words
Here's probably the most important part for beginners: it appears these trading bots, as opposed to other bots, perform best.
The bots are simple to set up, navigate and make trades with - especially for first time traders.
That's not all, however. Binance, Coinbase, and Huobi — the leading crypto exchanges - can be consolidated into 3Commas.
The icing on the cake: a good amount of instructions and detailed bot analytics are available to you.
You may also have to add features like portfolio creation and tracking, and social trading to build a more stable foundation.
Aside from that, trading with this bot is a brilliant option that I'd recommend for beginners.
To sum up, it would be a major plus if traders could combine the use of bots with a provider.
For more crypto bot reviews, info about the average profits that the bot could offer, and to gain insight into the 3Commas Reddit, peruse our pages.