WhaleAgents – a New Name In the World of Crypto Trading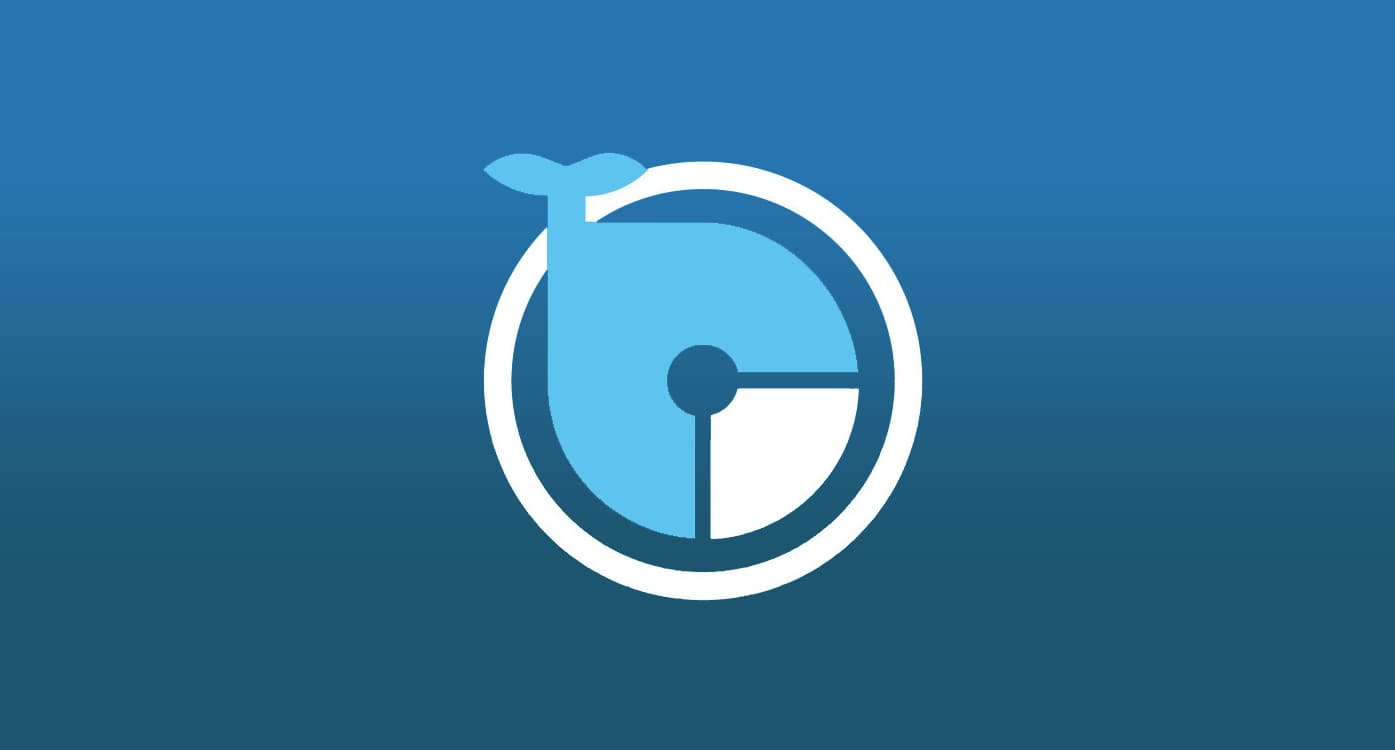 Have you ever faced bitshaming?
Wanted to learn how to trade but didn't know who to turn to?
Trust us, you are not alone!
Thousands of crypto enthusiasts all over the world are waiting for their coins to go to the moon. But a rolling stone gathers no moss, so you should act right now.
Welcome to a WhaleAgents review. Today we will tell you about this new but promising provider of crypto signals.
Who knows, maybe it's one of the crypto trading Telegram channels that will change your strategy for good.
What Is WhaleAgents?
WhaleAgents is a relatively new telegram channel that started operating in January 2018. However, the team trades crypto for almost 8 years and has a solid experience dealing with crypto trading signals.
It consists of three specialists. Tim is the owner of the project and May is the channel's admin, who introduced me to their product.
And I am ready to share the info with you!
Provided Services
As usual, let's start this WhaleAgents review with the services the team provides.
It is one of the projects that concentrate solely on cryptocurrency signals. So if you like specifics and don't need side details, this provider can be a good choice.
There is a calculator on the website, which determines the value of a certain coin to USD, EUR or GBP.
WhaleAgents also have a blog even though posts are rather rare – the first was published in December 2018 and there are only five of them at the moment.
The Review section gives information on wallets and bots, while on the Tutorials page beginners can find guidelines on how to get started.
The last section, Price Predictions, is the heart of the project.
Here subscribers can get familiar with predictions for the future. If you are a bitcoin maximalist, this page is surely the right place not to miss the news.
Communication and Support
We got acquainted only a month ago and the first impression is really good. They are easy to communicate with and the responses come rather fast.
The WhaleAgents team gave us all the necessary details, which shows transparency.
Unfortunately, not all Telegram crypto groups can boast it.
User chat is absent, so it's difficult to evaluate how they communicate with subscribers. But we can assume that everything's cool.
Drawbacks
It's the right time to continue our WhaleAgents review by indicating the things that we didn't like about the provider.
The first and not very obvious was that the team doesn't speak English fluently.
Which is stated on their website, by the way.

The second flaw is the fact that users can't get familiar with the team. This is not a big deal because many Bitcoin signal providers don't want to share their identity.
However, those who read our reviews know that many providers are ready to tell about themselves and such an approach is priceless.
In addition, you won't find subscription prices on the website. It is rather inconvenient because users want to see how much the provider charges for the services.
Crypto Signals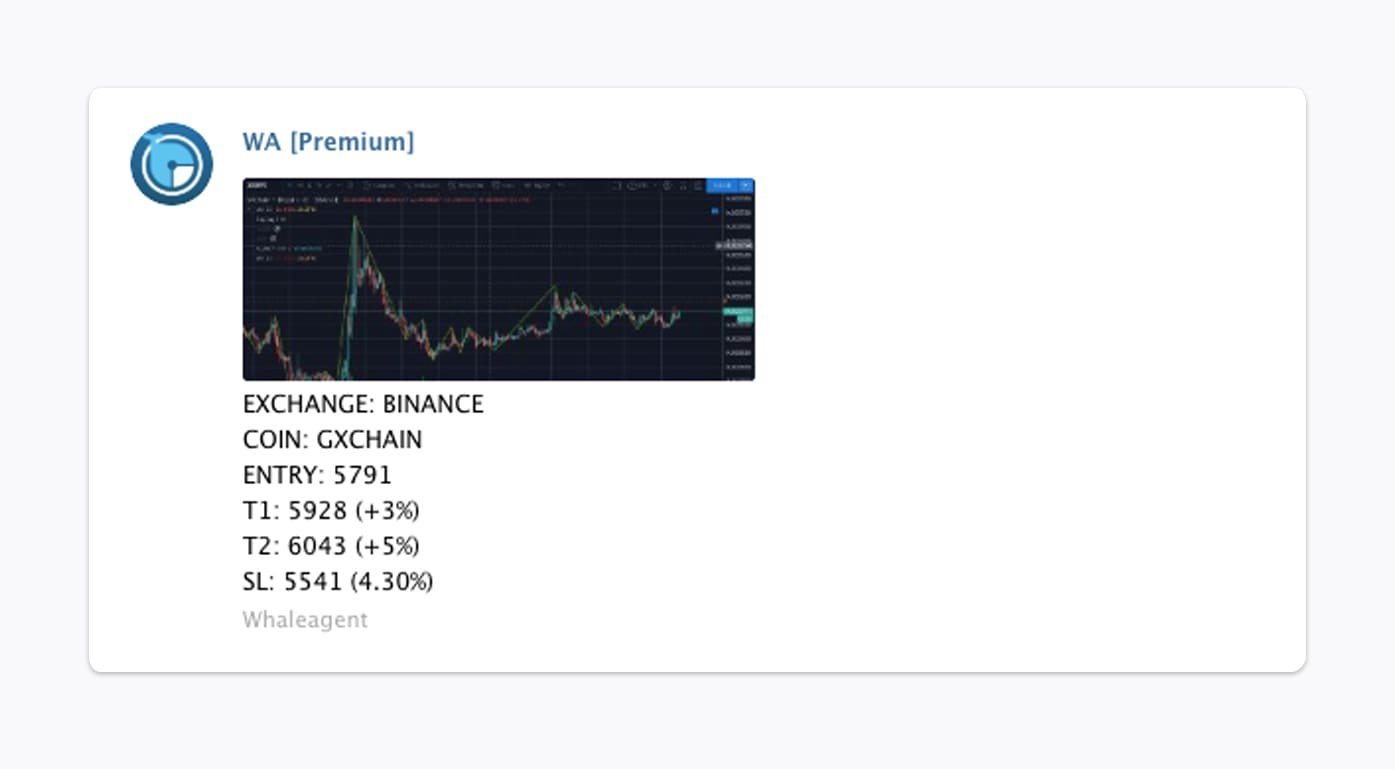 As usual, we have checked this Binance signals Telegram channel during the period of November 2019 and January 2020 (18 signals in total).
They have reached 91% of profits. But we take into account that users invest 10% of the capital into one signal. Thus, profit equaled 9,17%.
As you understand, WhaleAgents are not for day trading because the signals are published approximately once a week.
But if you want to buy coins and hodling them, this provider is exactly who you need.
Best Crypto Signals During The Period Of Review
By the time of writing this WhaleAgents review the most profitable signal that we have analyzed was HBAR/BTC with 13% of revenue.
It was followed by ICX/BTC with 10% of profits.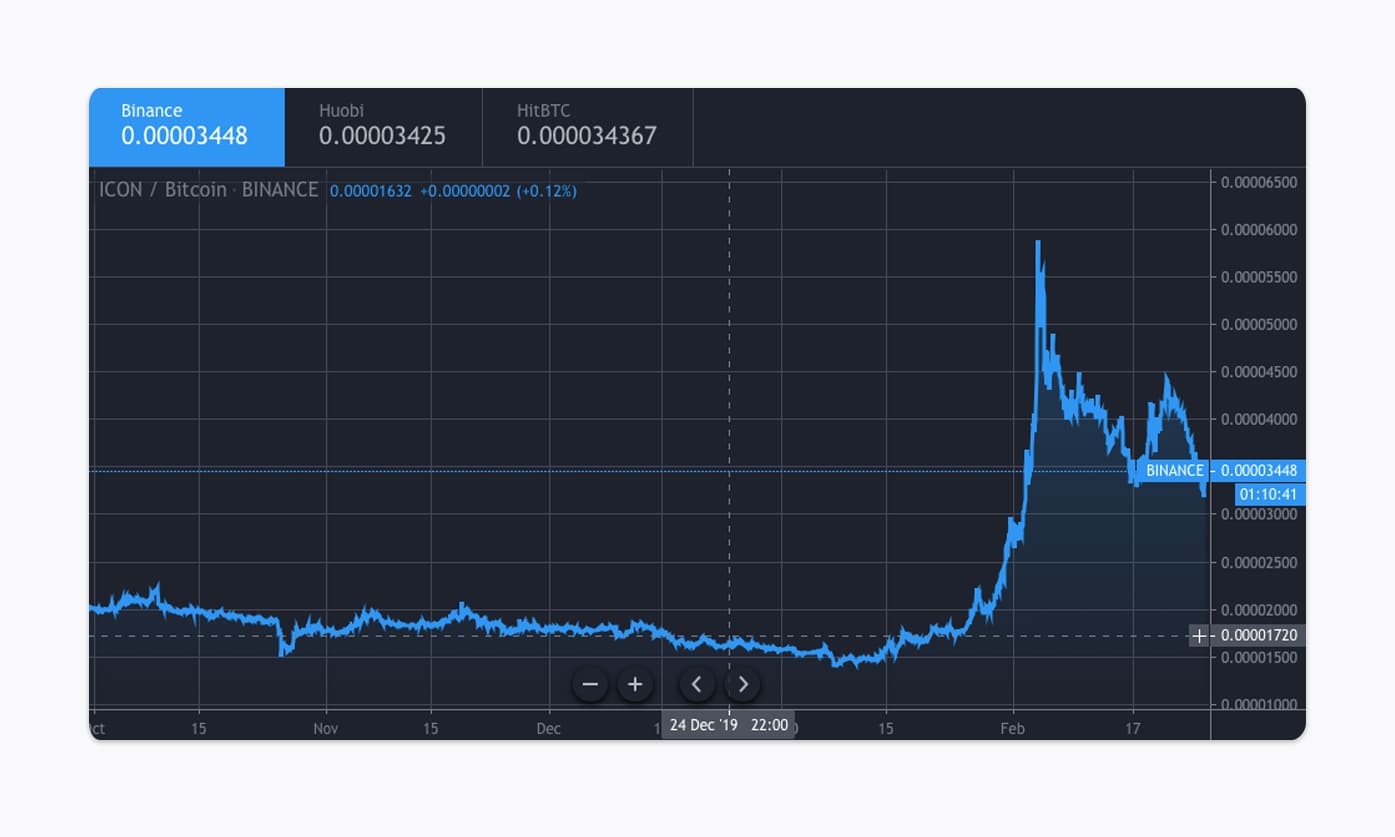 And even though the profits for three months may be low, there was only one signal closed at stop-loss with a 3% damage.
This means that this trading signals Telegram channel is rather accurate.
Final Thoughts
It's time to round off our WhaleAgents review. Now you know that this new channel values subscribers and doesn't have sky-high fees.
Even though there may be only one crypto signal a week, all but one were profitable.
Thus, we can lightheartedly recommend WhaleAgents.
And don't forget that Safetrading checks all the approved-labeled channels every three months to let you trade only with reliable providers.