Dear users, this trader provided all the important info and we checked him. He is approved and recommended.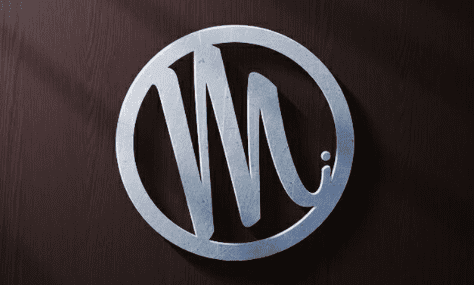 Experience
We are happy to greet you and thank you for trusting Safetrading!
Today we would like to tell you about Mike's Premium Signals: cryptocurrency predictions of a technical trader that has been sharing his tips since 2017.
Even if you are a professional trader, you know how difficult it is to distinguish best crypto signals and to find a real diamond in a pile of mud. That is why we want to give our readers maximum information and to write an unbiased Mike's Premium Signals review.
This channel specializes in altcoins. If you are a newcomer, you may need a quick clarification: Altcoin is any cryptocurrency that is not Bitcoin. While Bitcoin remains the market's first and the most popular representative, more and more currencies emerge, and it is rather convenient to unite them under a single name.
However, Mike's Premium Signals Telegram channel still takes Bitcoin news into account, because any fluctuations of its price may greatly influence overall market trends. If you haven't heard of Mike's Premium Signals, we are ready to change that! According to the review and estimation of the last crypto signals he provided, Mike is one of our trusted providers and we would be happy to introduce him to our readers!
So if you want to learn where to find the best crypto signals and to make up your mind whether Mike is a trader you can trust, just continue reading! We guarantee to provide you with Mike's Premium Signals review you have never seen before!
Communication
It is not a secret that one of the most important features of the crypto signals' provider is the ability to provide timely and professional support. That is why we would like to begin our Mike's Premium Signals review by evaluating how Mike interacts with subscribers.
Actually, there is nothing to complain about. Mike is a real professional and trading is his game. We like Mike's Premium Signals Telegram and technical analyses he provides. If you are a trading expert, you may not need those analyses. But if you are only getting started or want to back your own predictions with evaluation, you can be sure that Mike's trading signals come along with clear data and a first-class estimation. We have seen thousands of analyses but Mike really knows how to do them flawlessly: they are clear and comprehensive, containing required and timely information.
However, there is a spoon of tar in our Mike's Premium Signals review: sometimes you need to wait for a response for quite a while. But don't worry, eventually, answers come on time and you never lose a profitable opportunity. What we like about Mike's Premium Signals is that channel's owner is calm and professional. After reviewing hundreds of various providers and channels, we think that these are the two most important qualities any trader should have in order to provide clear and effective communication with users.
Just imagine how the delivery of crypto signals can be influenced if its provider is unrestrained and illiterate.
That is why if you are looking for the best crypto signals with effective communication - give Mike a try.
Services
If you want to know more about Mike's Premium Signals and the way Mike communicates with subscribers, there is no better way than to join the following Telegram channel. It has a bit more than 3500 subscribers and anyone can get information on crypto signals without paying a cent.
On Mike's Premium Signals Telegram channel you will also find technical analysis and will be able to see what you may get for a paid subscription. It is a piece of great evidence that Mike has nothing to hide and is ready to show what he is capable of.
You won't pay for a pig in a poke!
Unfortunately, there isn't much crypto news or day-to-day information on the channel. But many users (including us) find this a good sign: subscribers can concentrate on crypto signals and crypto calls without being distracted by irrelevant data. Mike's Premium Signals is entirely a trading account, so if you want to find a channel with more information, theoretical background, and news – it is better to look elsewhere.
In addition, there is a paid channel, where all the best crypto signals are collected. It has a bit less than 150 subscribers and offers a wider range of services. If you want to get something exclusive, Mike's Premium Signals also offer trust money management. This means that you will only need to provide money, while the rest will be done by a professional trader. Sounds attractive, right?
That's probably all about the crypto services Mike offers.
How to Work with Crypto Signals Provided by Mike's Premium Signals?
So how to work with Mike's Premium Signals? If you are a professional trader and have experience with other Telegram groups, you will find it rather simple to understand how Mike's channel should be utilized. It doesn't have any new features and options, and you should simply read the information attentively not to miss out on any important detail.
We really love the fact that crypto signals of this trader come along with technical analysis. Moreover, with a rather qualitative one! This means that you won't have to do anything, trying to find additional information on cryptocurrency signals you are interested in. This is a great bonus for users, who don't have much experience in cryptocurrency trading. Quality analyses give this channel an additional score in our Mike's Premium Signals review.
Usually, there is one crypto signal a day. Sometimes it happens that there are no trading signals for several days. However, reasons of signals' absence are always described on Mike's Premium Signals Telegram and are supported with market analysis. This is another advantage of Mike's Premium Signals: he worries about his users and subscribers, so he never provides doubtful information or signals that may bring losses.
If you are used to multiple crypto signals a day, Mike's Premium Signals may not be for you. But when he publishes them, you can be sure that those are the best crypto signals available!
Which Are the Best Signals for the Last Period of Review?
We couldn't publish Mike's Premium Signals review based only on the information from groups and provider himself. That is why we have conducted an independent audit for the period from April to June 2019. You can find it by pressing the link.
But if you like our website so much that you don't want to stop reading, we are ready to quickly sum up the results we got on Mike's Premium Signals.
Profit results of published trading signals equaled almost 70%. Which is a great result considering the number of signals that Mike's Premium Signals Telegram provides.
The biggest BTC profit was earned when selling KMD coins (profit estimated 60%).
NULS coin has also shown good results, which improved by 47%.
As we have already mentioned above, Mike's Premium Signals take all the signals responsibly and we are happy to back it with our own report. There wasn't a single signal that would bring losses to users. This means that Mike provides the good crypto signals and keeps his word. What else to wish for? We will continue following the news of Mike's Premium Signals to provide you with updated reports and reviews. If you are also interested in this provider, make sure you don't miss such data!
In the meantime, you can subscribe to Mike's Premium Signals Telegram free channel and see what it has in store.
Which Are Disadvantages in Mike's Premium Signals' Work?
This channel is still not that popular, so it is rather important for users to know what underwater stones exist and how they may influence the quality of provided trading signals. Let us start by saying that we like Mike's Premium Signals Telegram channel, the professionalism of Mike himself, and quality of provided technical analyses. But we couldn't omit the fact that the speed of responses is rather low.
We think that it is the biggest (and probably the only) disadvantage of Mike's Premium Signals. There is no chat for users, so we can't say how everything works with others but when we need to ask Mike a question it takes him a while to get back to the request. If you want to get urgent information on crypto signals, this may be a problem. However, we are sure that with such a serious approach Mike will fix all the mistakes and will be able to deliver speedy assistance and support.
Some users may also claim that providing signals is not enough and that Mike should add more news and background information to the channel. However, as we have already mentioned in our Mike's Premium Signals review, this can actually be an advantage.
You simply don't waste your time reading news of the cryptocurrency world. You can concentrate on the provided signals and decide what to do with them. Luckily, there are many websites where you can get the latest data from Binance exchange or any crypto market.
Conclusions
If you had no time to read our Mike's Premium Signals review, this is a part you have probably scrolled to. So we will gladly sum everything up and you won't miss another place that provides the best crypto signals both to newcomers and experienced traders. Safetrading has conducted a detailed analysis of Mike's Premium Signals and made a report of all the published signals for April – June 2019 (You can find the link earlier in the given review).
We have read the information on Mike's Premium Signals Telegram channel and talked to the trader himself. And we can say that this provider is rather stable and reliable. All the signals arrive on time: usually one signal a day (as we have already stated above). All the signals have a detailed description and they come along with quality technical analyses, so you won't need to evaluate signals on your own.
There are also regular updates, results and discounts, so users get access not only to the best crypto signals but also to a range of services and new features. The price for Mike's Premium Signals subscription is average, so even with a limited budget, you will find it affordable.
Does this review sound too good to be true?
We remind you that Safetrading.today always checks providers with the help of unique calculation rules, so the results can't be somehow influenced or altered by those providers. Moreover, we track the activity of every provider and provide regular updates, so you can have only fresh and reliable data!
I guess you already know that there is no one more responsible and professional than Safetrading, so don't hurry to close the page! Devote a few more minutes reading how our platform works and what market rules exist simply by following the link.
We are always happy to get feedback from our readers. If you have any questions or want to add something, feel free to contact us at any time of the day and night!