Step-By-Step Guide on Fat Pig Signals and Their Services
What is Fat Pig Signals?
Fat Pig Signals is considered one of the veterans of the trading market, so their experience is trusted by both users and market analysts. If you don't trust newbies or yesterday's trading course graduates, these guys are definitely worth your attention. How is it possible to stay on top for so long? We will solve this mystery further in our Fat Pig Signals Review and will tell you how they manage to provide the most accurate cryptocurrency predictions and signals even under the most challenging market conditions.
What I like about this provider is that they never show superiority over users; instead, they act like buddies who might call you to grab a beer or send an inappropriate joke in the middle of an important meeting. You can laugh with them, you can learn with them, and you can definitely earn with them! Through the Fat Pig Signals Telegram channel users are able to get fresh information, relevant data, and latest market details that most of their competitors still don't posses. Another thing that I like about them is their creativity. This is reflected not only in the way they communicate with users, but also in the video clip that I have embedded in the profile's description below. Are you ready to learn what crypto signals they offer? Then be ready for black humor, lots of fun, and a great time!
Is it Easy to Communicate with the Admin?
I think that support is one of Fat Pig Signals' strongest aspects, so if you feel lonely at times or want someone competent to talk to, subscribe to their channel and don't hesitate to reach out to their managers. They are well known not only for giving out the best crypto signals, but also for their friendly attitude to everyone they work with. You might feel like you are just drinking coffee somewhere in the park, carrying on an easy conversation, and discussing your daily routine.
Are you tired and bored of your old friends? Then join Fat Pig Signals Telegram! If you have a question, don't hesitate to contact their managers. Fat Pig Signals boasts a big team of professional traders, so there is always someone available to help. Sometimes I wonder whether they sleep at all. If you already have questions or need assistance, you can contact this cool dude and he'll definitely help. However, you should remember that they concentrate solely on trading signals. If you want to find crypto tutorials, Binance exchange details, or learn how to trade, you will need to search elsewhere. Yes, you can rely on the Fat Pig Signals Telegram community and other traders, but it is always better to make decisions on your own because you (and your wife, of course) are the only one who will be crying when you lose money after an unreasonable deal .
What Services Do These Guys Provide?
Let's continue our Fat Pig Signals Review with the most important information - the cryptocurrency signals they provide. First of all, they have a free channel that bears the same name as the platform itself - Fat Pig Signals. Click the link and get information on their trading results for each month, some signals from the paid channel, and of course the latest crypto news. Go ahead, just click it. Don't worry, I will not go anywhere and will wait for you return. If you are more of a paid crypto telegram group fan, or have realized that a free channel is not enough, then you can join the Fat Pig Signals VIP Service channel (what a long name!). Over three hundred traders have already joined this closed community and now receive the most fruitful crypto signals in order to get the most out of trading.
This channel also provides its subscribers with daily signals, fresh news, technical analysis, and jokes, of course. Now let's get back to the initial question. Are you ready to find out what makes their signals the best crypto signals in the whole wide world? The reason is simple - they thoroughly analyze and check the news, RSI indicators, and other important factors. This takes time, so they give out around one crypto trading signal a day. But what a signal! Each single signal is surely worth four regular crypto signals due to the accuracy and profitability. You can compare cryptocalls and signals from other providers, but you will surely return to Fat Pig Signals!
How to Work with the Crypto Signals Provided by Fat Pig Signals
Another thing that I would like to highlight in this Fat Pig Signals Review is the Technical Analysis (further TA) that comes along with all of the trading signals they provide. There are two types of signals that are shared through the VIP Service channel - Altcoin signals and Ethereum, Ripple, Litecoin, BCash, and Bitcoin signals. For both of the categories you get a detailed analysis of what positions they occupy and why, and are able to get most of the necessary information without any additional research. TA is a great Fat Pig Signals feature because it allows users who have limited trading experience to understand how everything works. You won't drown in hundreds of crypto calls and thousands of articles; everything is gathered in one place for your maximum convenience. With the help of the Fat Pig Signals Telegram channel, users can also monitor the results of the company's signals, which is definitely a plus. All of the information on the best crypto signals and profits is available on a free channel. If you have any questions left on the signals, you can join their open Telegram group, ask others, and have fun simply by chatting with other like-minded users and friendly support members.
What Were the Best Signals from the Last Review Period?
Our Fat Pig Signals Review would mean nothing without an independent report on this provider. We have conducted our own audit of their signals for the April-June 2019 period, which you can study by clicking the following link.
The profit result of their trading signals is estimated to be almost 70%, which is a great indicator considering the quantity of signals they published.
The biggest BTC profit was made when selling the POA coin, which gained 27%.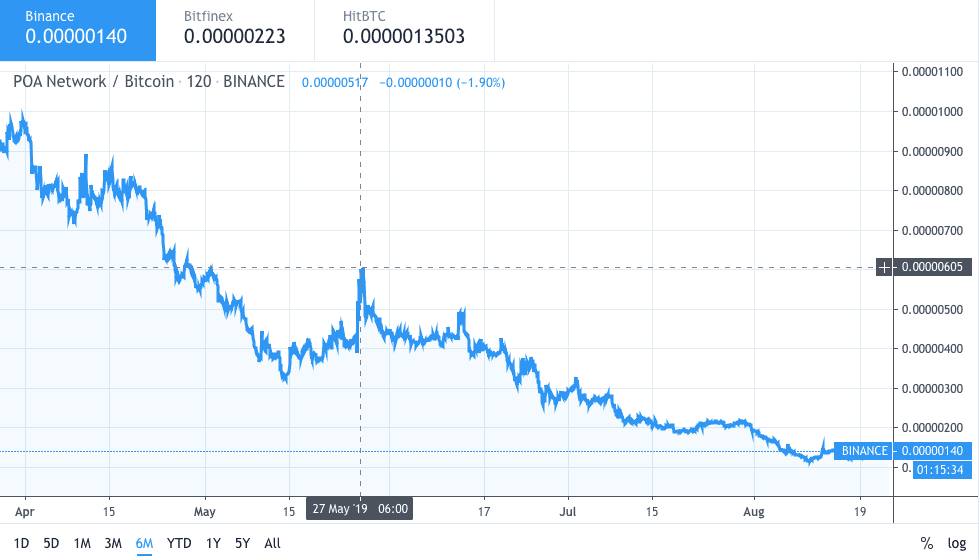 Good results were also obtained when trading the GO coin, which improved by 26%.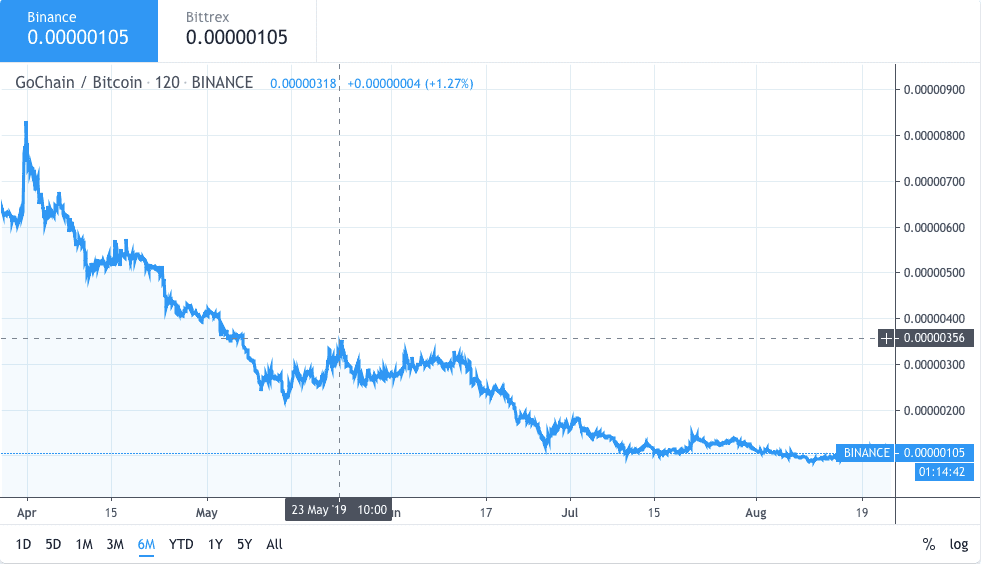 As we mentioned above, the Fat Pig Signals team is very responsible when it comes to signals and this has been proven by our report.
There hasn't been a signal that failed to bring profit to the user. We give a lot of credit for that and claim that these providers have some of the best crypto signals on the market!

What Are the Disadvantages of Fat Pig Signals' Work?
During our cooperation with Fat Pig Signals, we couldn't find any significant drawbacks. Everything operates as it should, which is like music to our ears, especially considering how many telegram crypto groups emerge day after day. Their support team is above all praises, the crypto signals are up-to-date, relevant, and come along with a technical analysis that allows users to get the maximum information and to make their decisions based on facts and not on their intuition. Any time questions arise, we get timely and comprehensive answers, even if it happens long after midnight (by the way, do you know how to deal with insomnia?).
I love the friendly and relaxed atmosphere in their chat room; there is no tension, and no competition. It is obvious that they love what they are doing and the users can feel this. After joining their chat, you will get jokes and funny facts regularly, and will simply become part of what feels like a big family. On top of all of this, they have a variety of accounts; for example, Binance Twitter with the latest information on exchanges and trading. You can always educate yourself and improve your trading skills with ease! Get a full list of pages on their homepage. If you ever find a disadvantage in Fat Pig Signals' work, just let us know!
What is Safetrading.today's Final "Judgment?"
At Safetrading, we have checked Fat Pig Signals for the period of January – March 2019, have carefully followed their activity, and are able to share an objective opinion with you. They remained stable even under the most challenging market situations when the fluctuations were massive and we can say that they really pay attention to users' safety. They publish the best crypto signals, which come regularly and are complemented with a technical analysis, so even your grandparents could become experienced traders in no time. In addition, they regularly improve their services and update software, which helps them to remain a safe and stable provider of trading signals. As a bonus, you can often opt for discounts and additional features to get even more benefits. Fat Pig Signals Telegram is a source of the latest information and has both a free and a paid version, so users with different levels of income can find useful information at any time of day. Considering the fact that their prices are average, no one else can offer the same level of service for these fees. Our Fat Pig Signals Review will be updated regularly to give you even more information and necessary tools for positive trading!
Keep in mind that we check providers using specific calculation instruments and the results of our audits never depend on the expectations or wishes of providers. All of the reviews are constantly updated, so it will be easy for you to get only the most relevant information. If you have never traded before or are only getting started, reading our guidelines is the best solution. Click the link and get all the basic information on our platform and services, on crypto telegram groups and their differences, as well as on different signals and crypto calls.
Remember - he who owns information, owns the world!