Today we want to show you some interesting info about Crypto World Tina Telegram channel. By the way, if you have already read our special audit about Trading Crypto Coach, you can continue reading, if no - check this page and get back to read this one.
Two months ago we received an application form from Tina Carter. Her messages were a bit stupid - for me it was like she didn't understant who we were and why did we make this platform. But it's okay.
Since we are checking every provider now, we checked here channel as well and saw...you know what? The same bullshit with pre-pumps as in Trading Crypto Coach Telegram.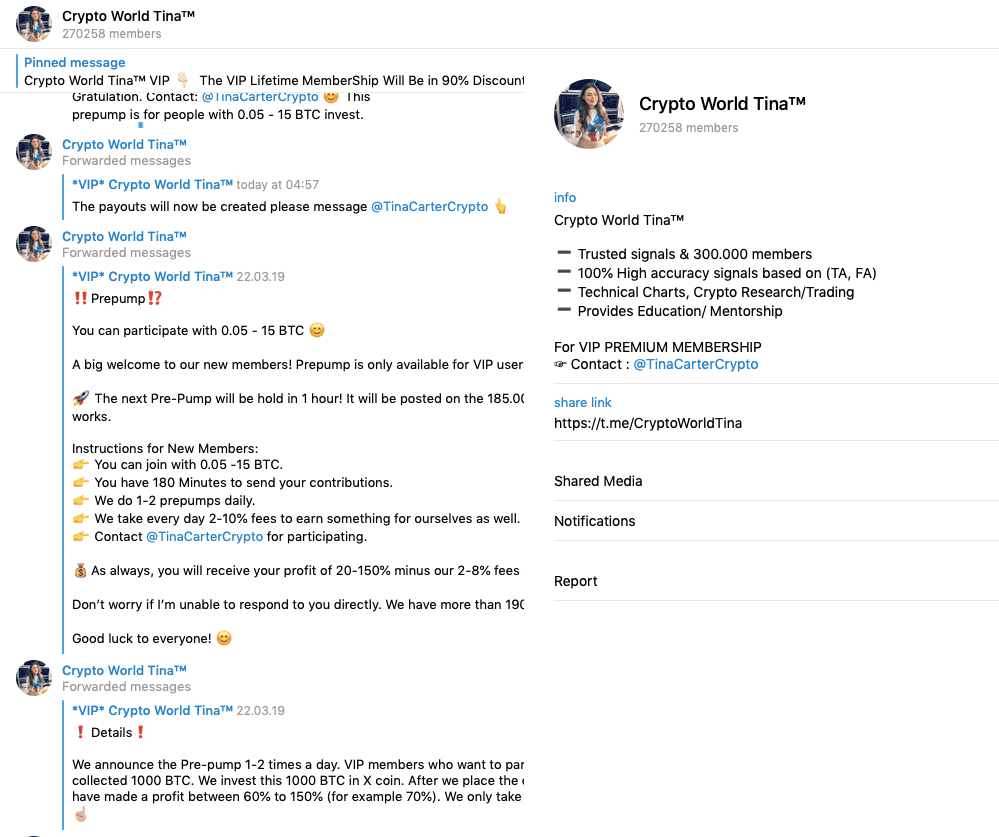 Below I give you the screenshot of Trading Crypto Coach post.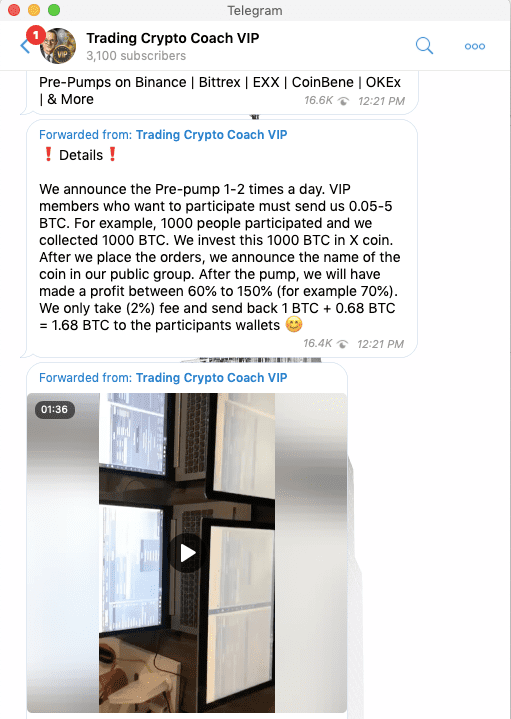 The last post in Tina Carter's chennal if for 22.03.2019. I decided to check if she has made something new. I found her new account in Telegram, wrote her a big message about her pre-pump strategy, about the same info as in Trading Crypto Coach, and she told me she is not a scammer - Trading Crypto Coach just copied her info. imagine someone copies your info - what will you do? Of course you will write in your channel "hey guys, he is a scammer, don't believe him! and s.o.", but in her channel - nothing.
Then I asked her why did they have the last post in the channel for March 2019. She sent me a link to her another channel. Okay, look. Channel 1 has 270,000 members, Channel 2 has the same amount of users. I DON'T BUY IT!
So, things seem to be strange and I should say that I don't believe this girl. She sent me one feedback from her premium channel. I will show you it.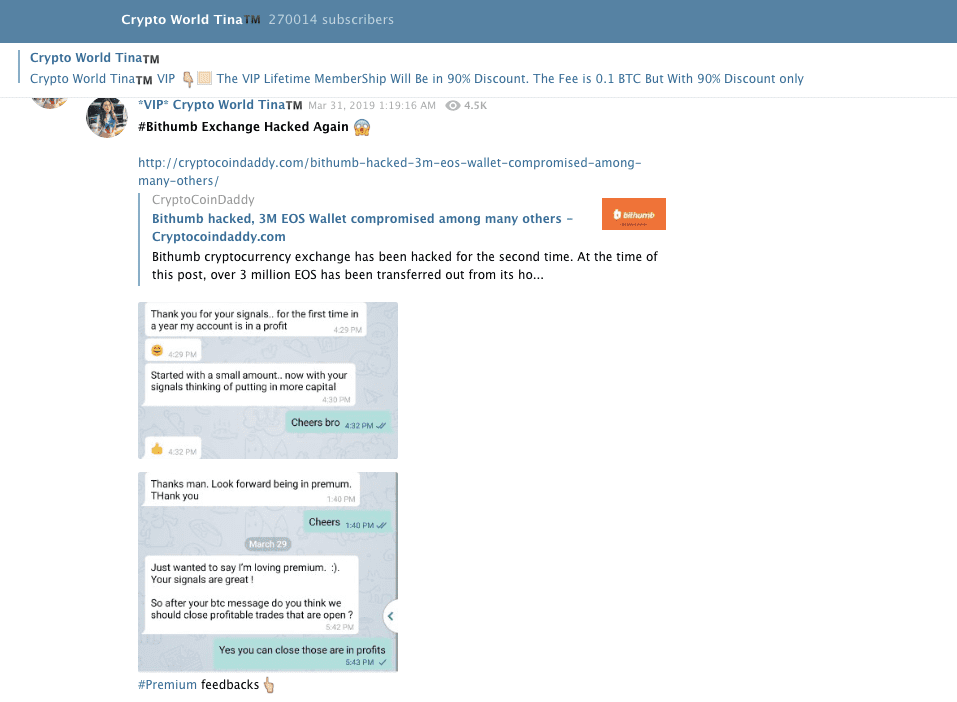 Only I can see that? "Thanks man" - what? So i guess all her feedbacks are fake also.
My judgement is like that - Tina Carter scams people and change her channel and account, by the way, every time someone starts to complain.
That is why I want to remind you one more time - check every provider before subscribing. And actually it is better to work only with our trusted provider - TOP 10.