Research Group - Crypto Whales or Typical Scammers?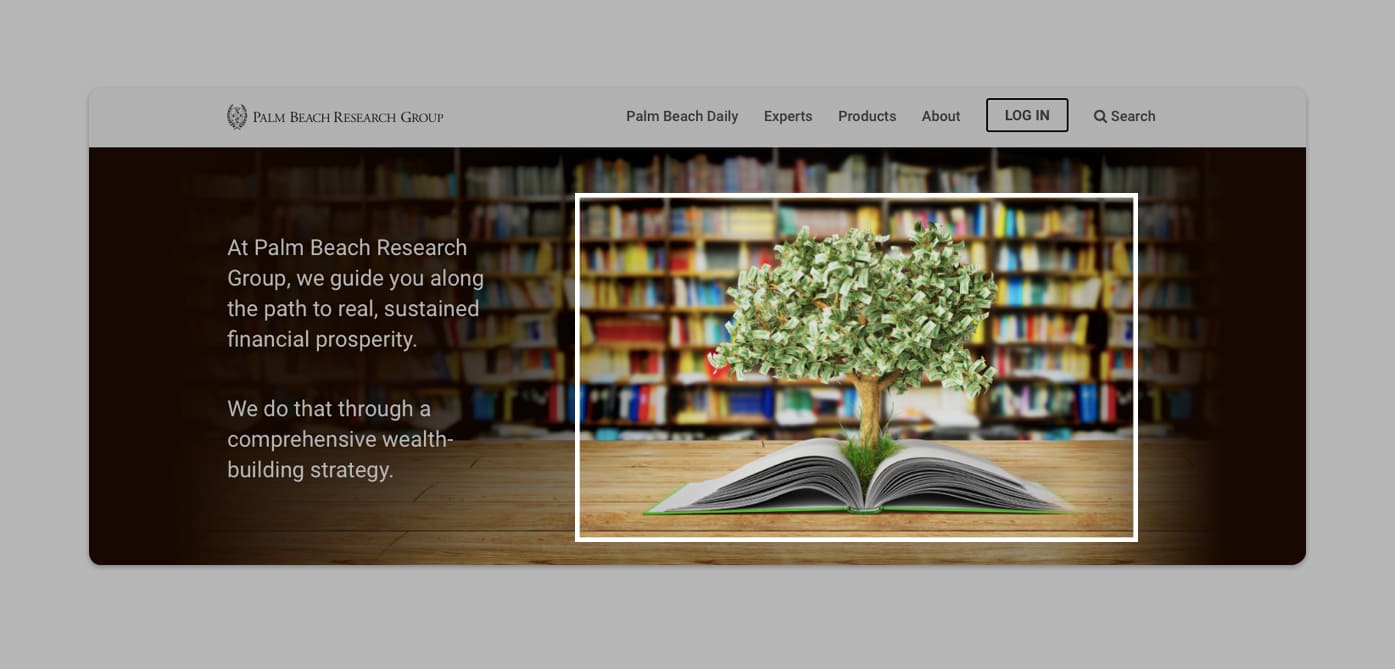 Palm Beach Research Group is a publishing enterprise opened to educate people on how to trade cryptocurrency and how to become wealthy.
Everyone wants to increase the capital, right?
And when you see the prosperous man promising you will be a rich person after subscribing, you start to believe.
"If he is rich, he will definitely help me to earn money!"
But this is not always as sweet as it seems to be.
Yes, now I'm talking about what is Palm Beach Research Group stock activity.
"You will become the richer version of yourself!"
But let's tear apart their words in this PalmBeachGroup review.
Palm Beach Research Group Cryptocurrencies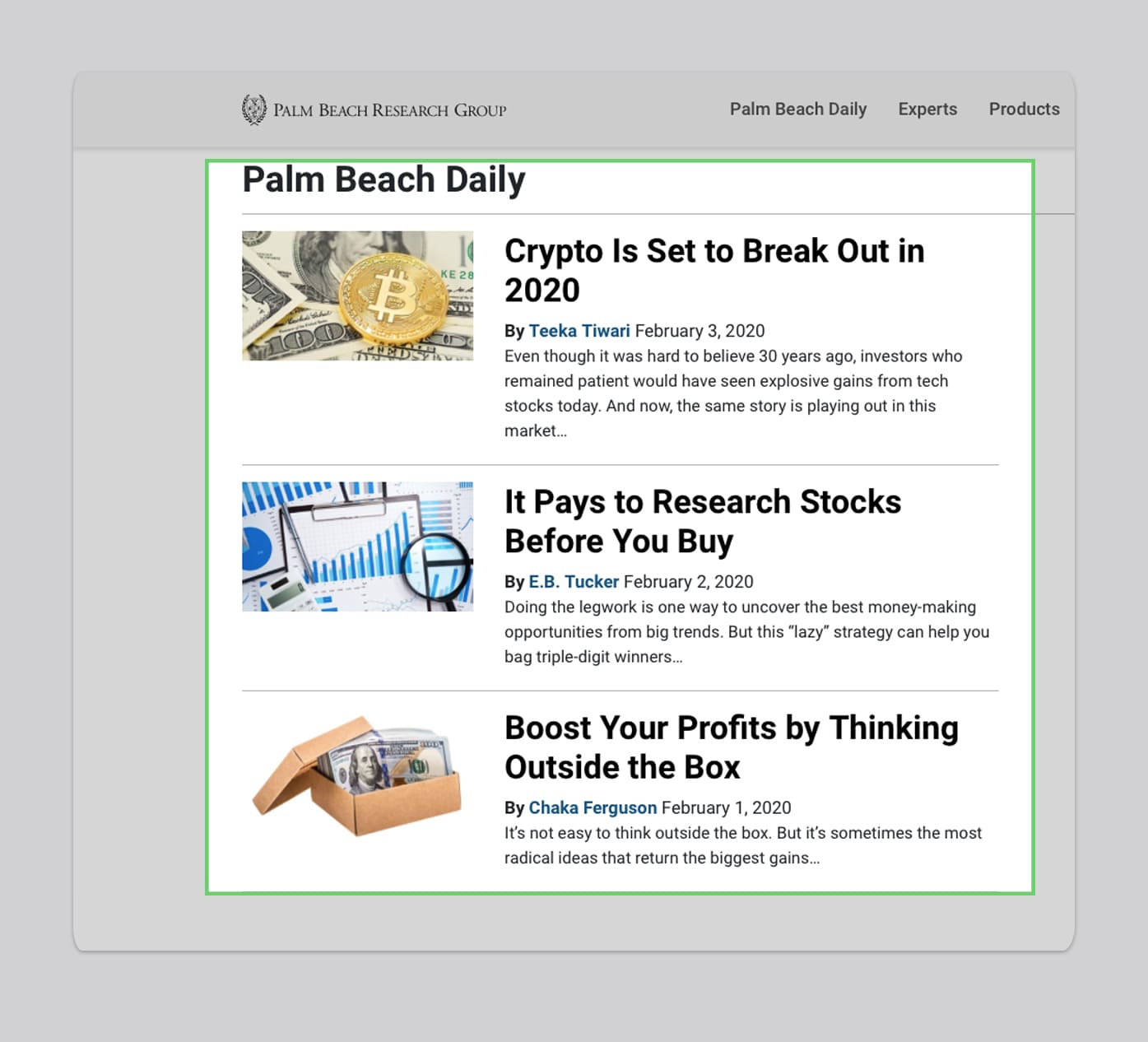 The member of Palm Beach Research Group Teeka Tiwari advises people to invest in Bitcoin because of his profitability.
Teeka Tiwari reviews the market and claims he makes the best cryptocurrency predictions - trading signals. Okay, let's see.
"Bitcoin will hit $20,000 by the end of 2019."
I don't think that it is the best crypto prediction, guys…
The scheme of PalmBeachGroup is going to make people rich very fast using their cryptocurrency analyses.
So I decided to stop believing they are legit from the first moment I saw their offers.
I will tell you multiple times:
You can't be rich for 1-2 years trading crypto trading signals! Especially if you are a person who wants easy money.
Palm Beach Research Group - Scam?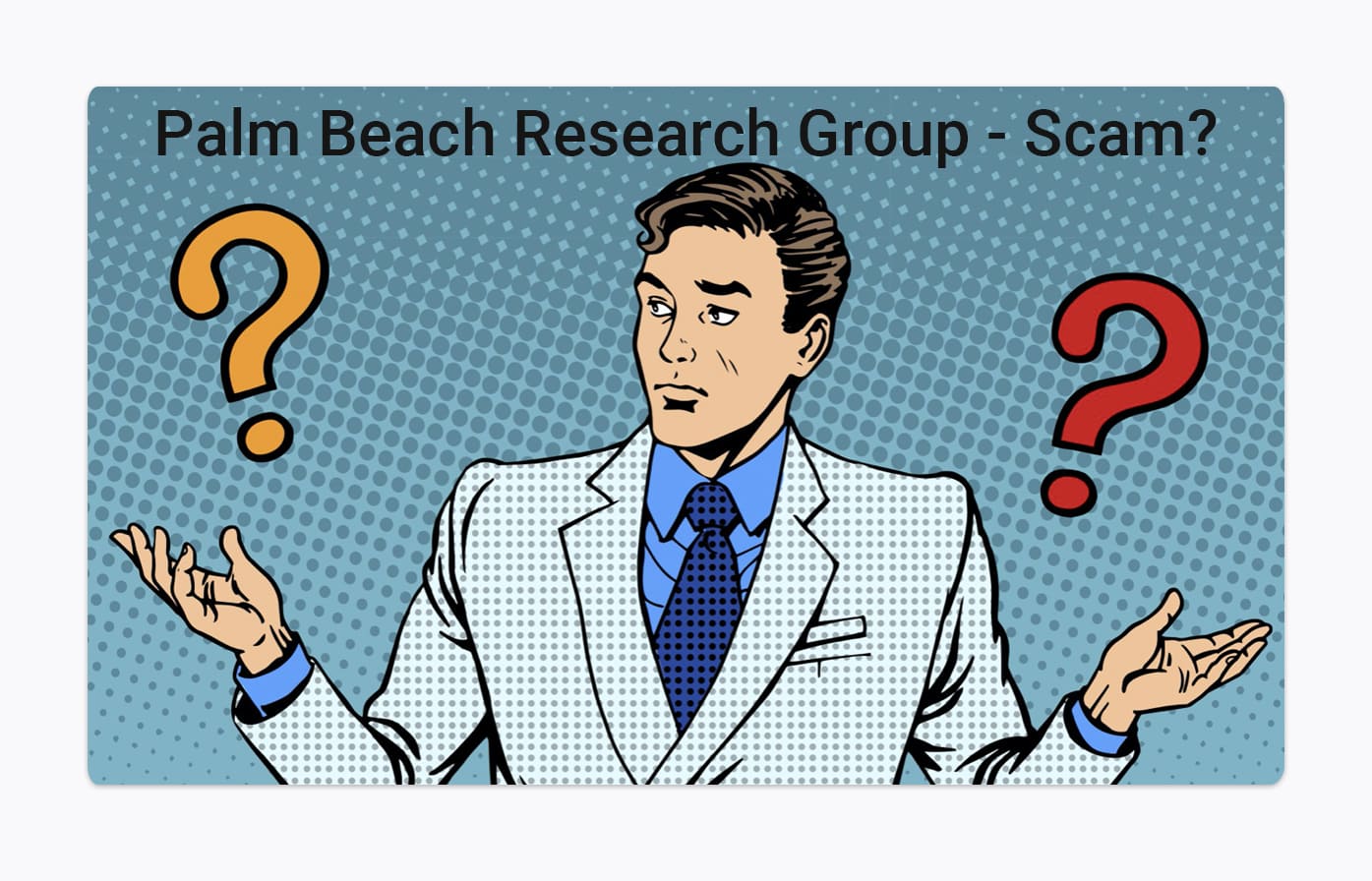 Till the end of 2019 we didn't have any good feedback from our users about the experience of working with Palm Beach Group.
The situation with this group is very complicated - no good websites, no Telegram channels…
They can't even answer my emails.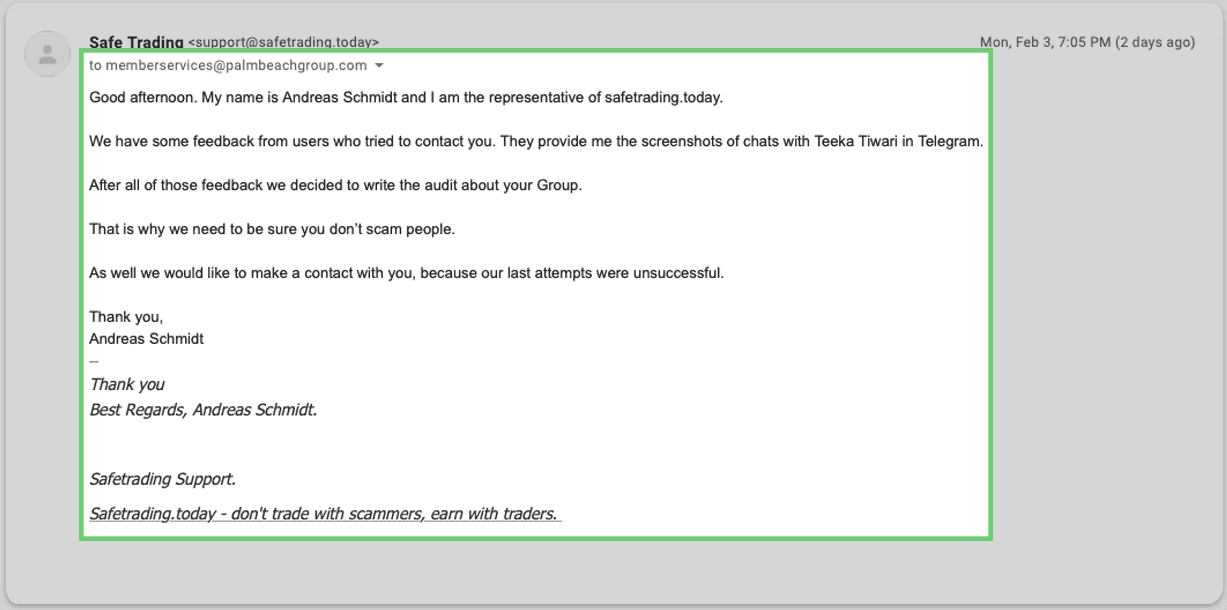 (they seems to be delivered by pigeons)
So my answer is clear - yes, they can be scammers.
Okay, it's time to tell you the story of our user who wrote to us some months ago.

The user doesn't want us to mention any detail of his identity.
So what is the situation?
I could be the real Teeka Tiwari, who just stole $3000 and then answered: "It's not me, I'm sorry I'm sorry".
Or it could be another scammer who just pretended to be Teeka.
I think the second one is more probable.
But you never know, you never know…
Are They Palm Beach Or Palm Bitch Research Group?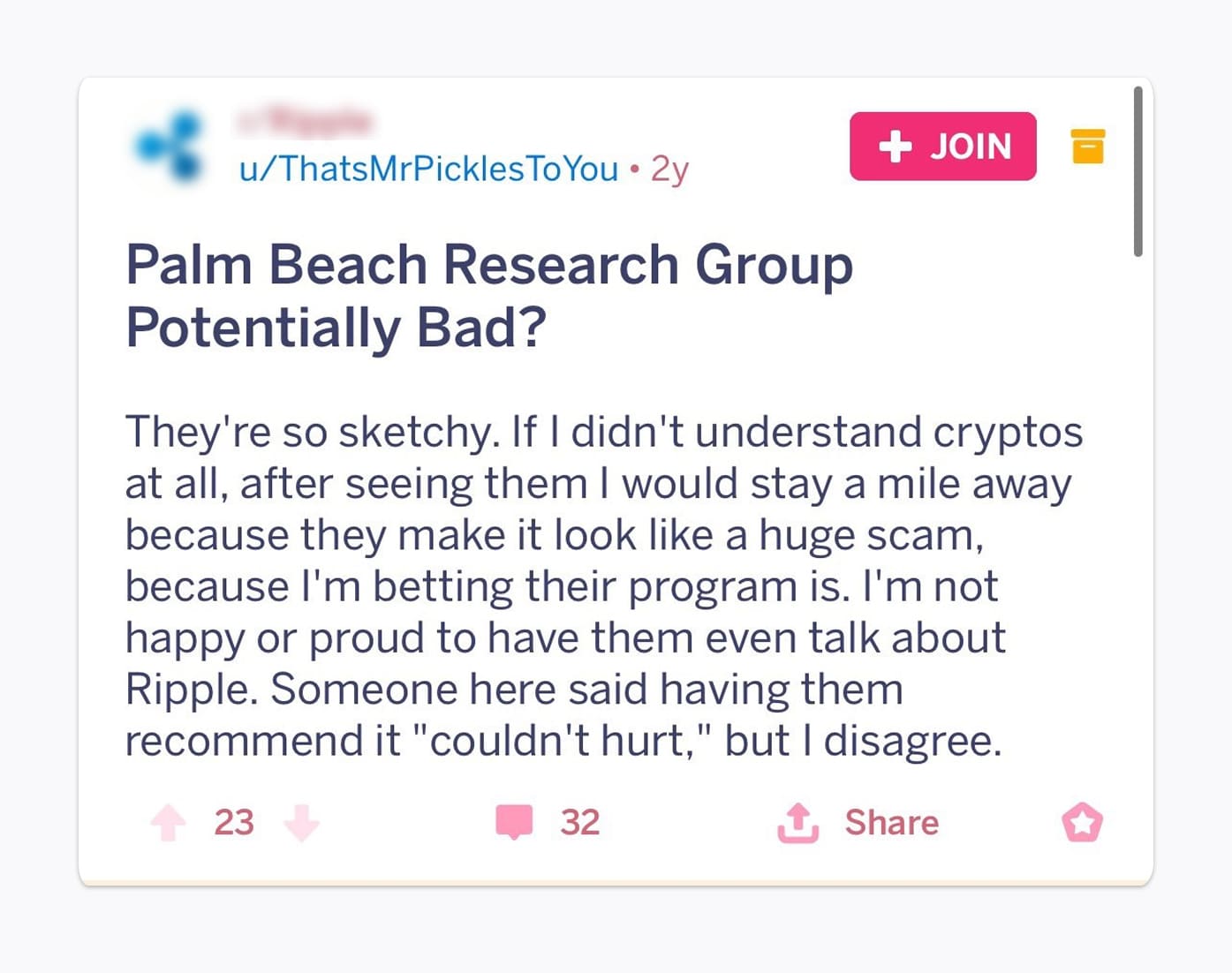 If you pay some attention to the info in Palm Beach Research Group reviews, you will see a lot of headlines like "Palm Beach Research Group Scam".
There is no huge evidence to prove they are scammers, so we decided to dig in a bit.
When you search "Teeka Tiwari", you can see a lot of his cryptocurrency videos.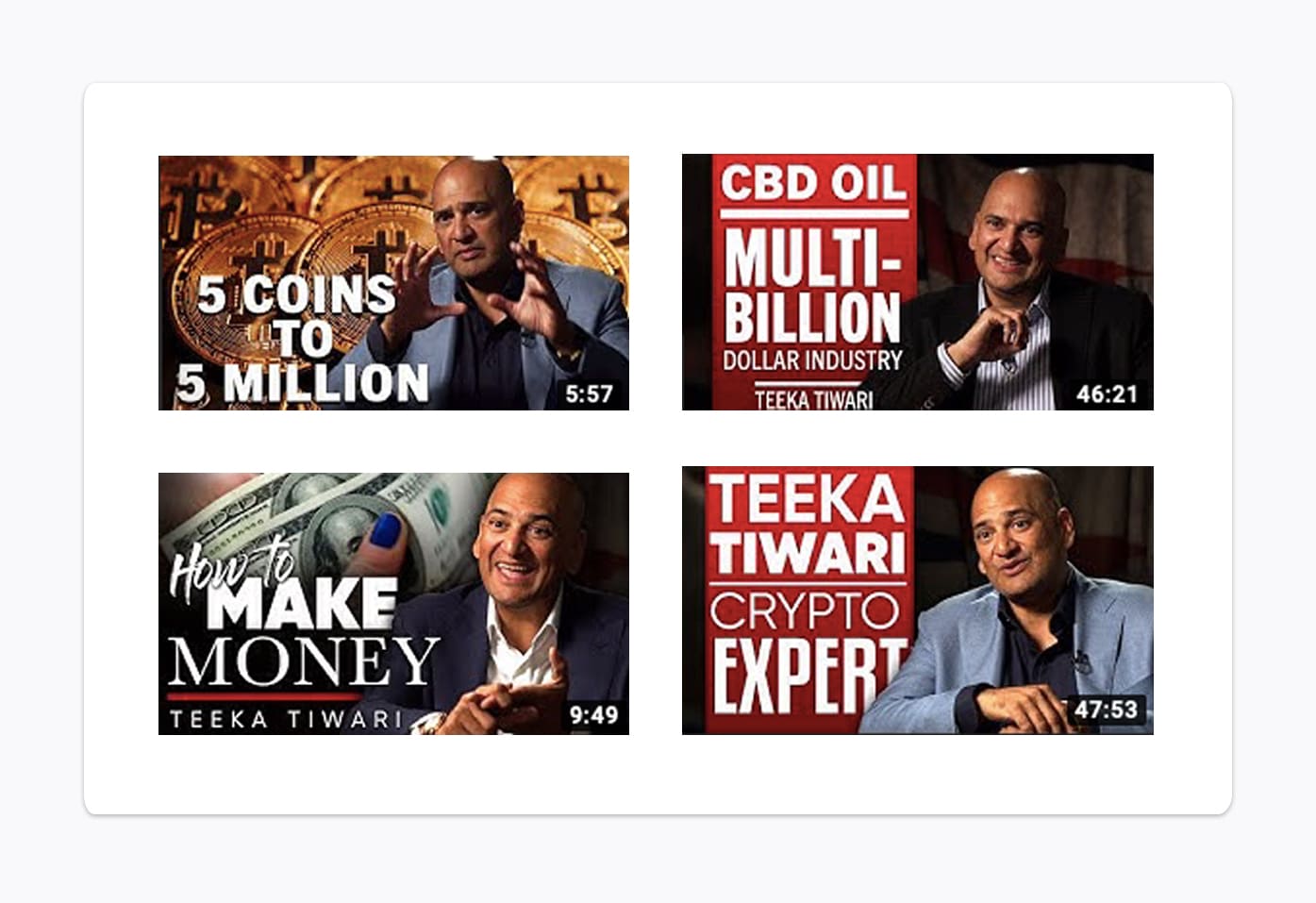 The first page on Google search is Palm Beach Research Group login page or website. It has up-to-date information - the last post was posted today.
Here you can find a lot of information about their services, prices etc.
For example, Palm Beach Daily is absolutely free to join. There you are going to get information about who owns Palm Beach Group, Palm Beach Research Group XRP, and other trading ideas.
Then The Palm Beach Letter costs $199. There you will get advice on where to invest. They claim that all of the recommendations are safe and profitable.
Palm Beach Confidential sign-in is the most expensive. This is a cryptocurrency service. There you can find advice made with the help of a special strategy - "asymmetric investment", which is going to make a big amount of money from your small investment.
There are some more services like Palm Beach Trader ($4000), Palm Beach Crypto Income Quarterly ($3500), Teeka Tiwari's Alpha Edge ($4000), Palm Beach Venture ($5000), Palm Beach Quant ($5000) and Palm Beach Infinity.
Of course, everyone can write that their services are good.
We decided to use their email address and contact them.
Teeka Tiwari YouTube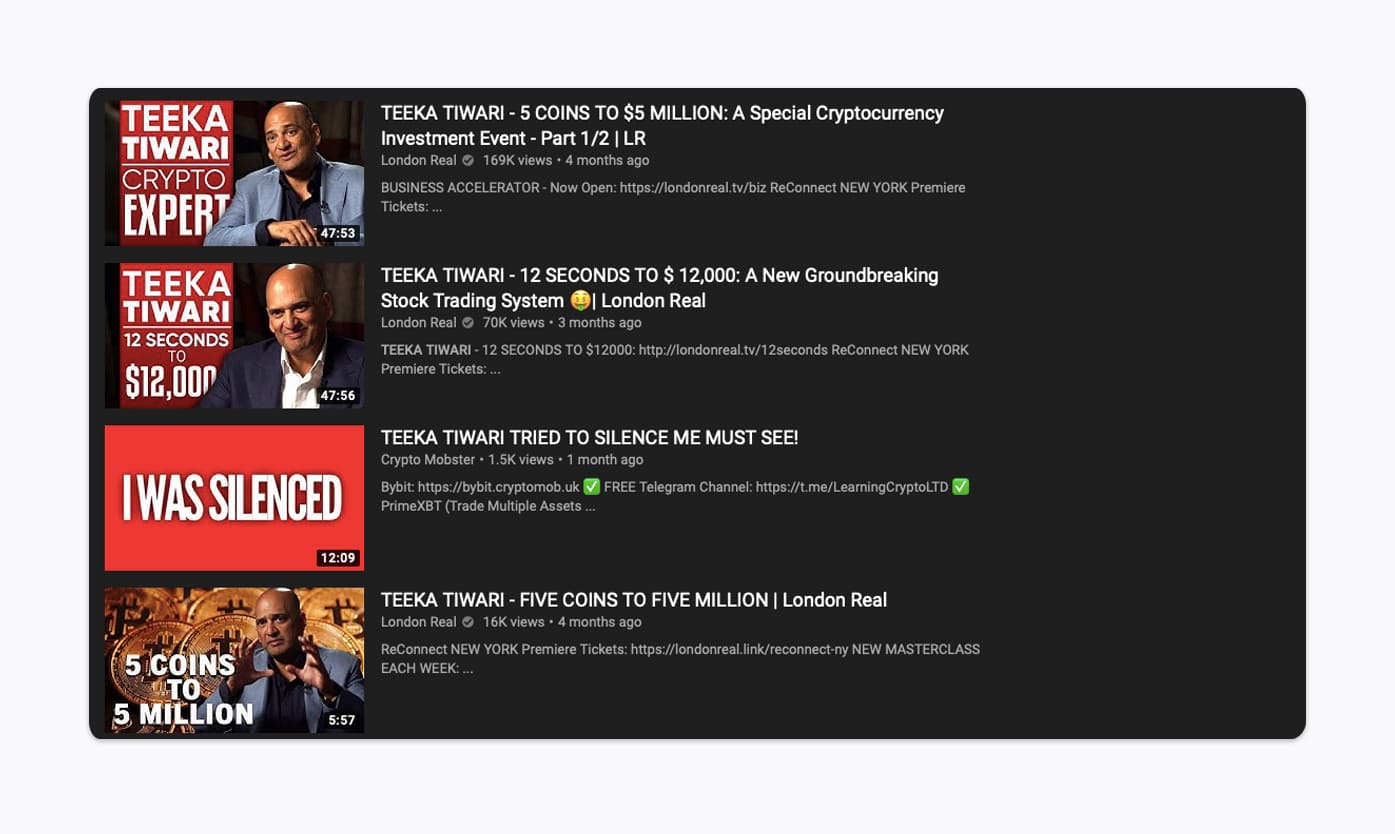 Teeka Tiwari is a popular person at London Real, which has 1,3 million subscribers.
There were 11 videos posted on the beginning of 2020.
In those videos he told people about his plans, ways to make money etc.
Let's take the most popular video with Teeka Tiwari - 5 coins to $5 million: a special cryptocurrency investment part.
Comments of people are different.
But in this video we got a possible answer on the popular question:
Why does Teeka Tiwari sell other people the information which helps him to earn money?
He said that he was an orphan, and now he wants to help such people to earn a lot of money with the help of his courses.
But still I don't buy it.
Palm Beach Research Group Reddit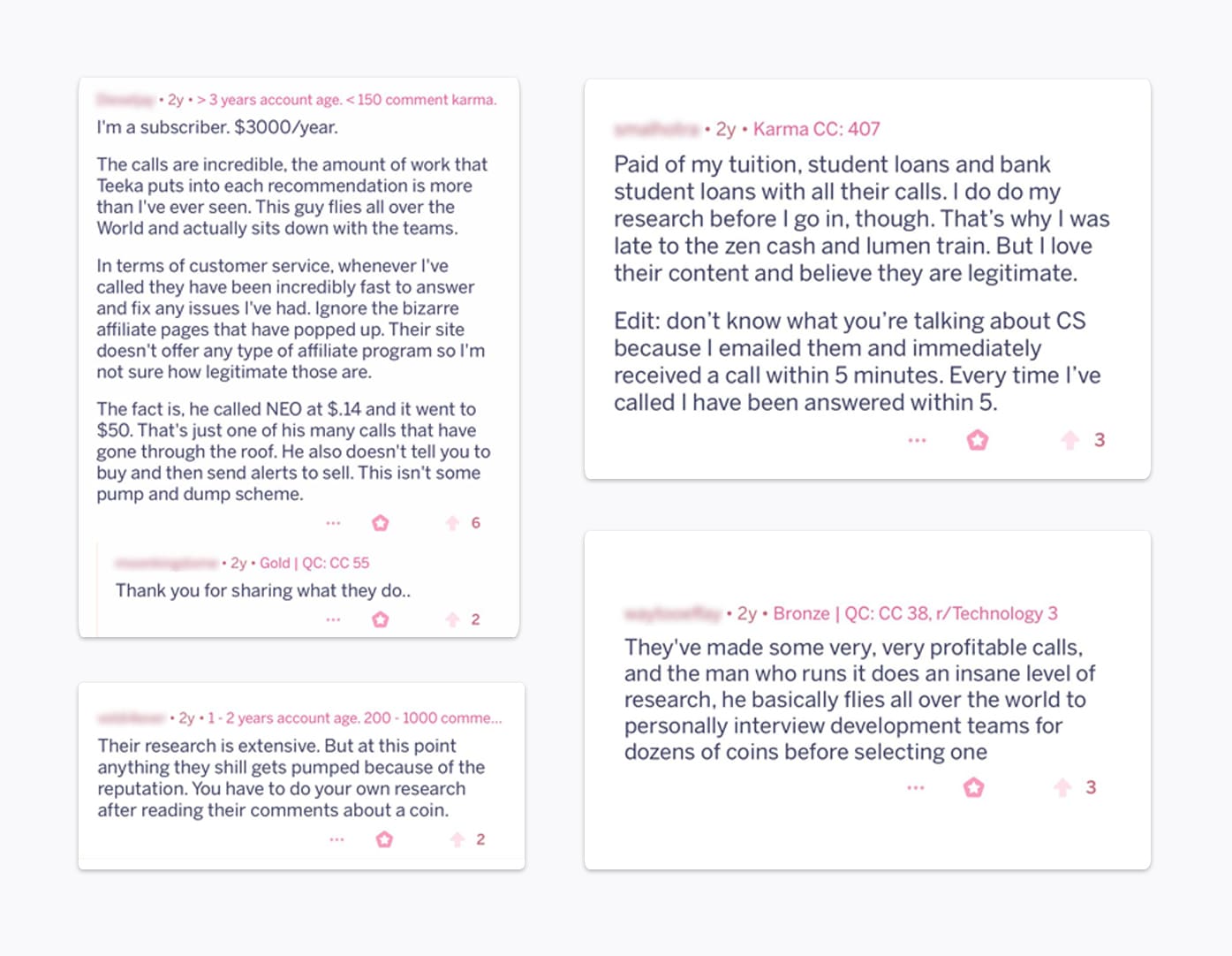 Reddit is a place where you are going to find a lot of users' feedback on any question.
That is why we decided to check if there is something good or bad about Palm Beach Research Group app Reddit discussions.
You know, I was very surprised!
There is one conversation called "Is Palm Beach Research Group legit company or con group?".
I am going to provide some screenshots below, but you can visit Reddit and see all the comments - we are not going to hide anything.
This review was one of the hardest for me.
Because I couldn't understand why a man who earns a lot of money wants to share their own ideas and strategies.
We decided to give Palm Beach Group one more chance and on 03.02.2020 we wrote them an email.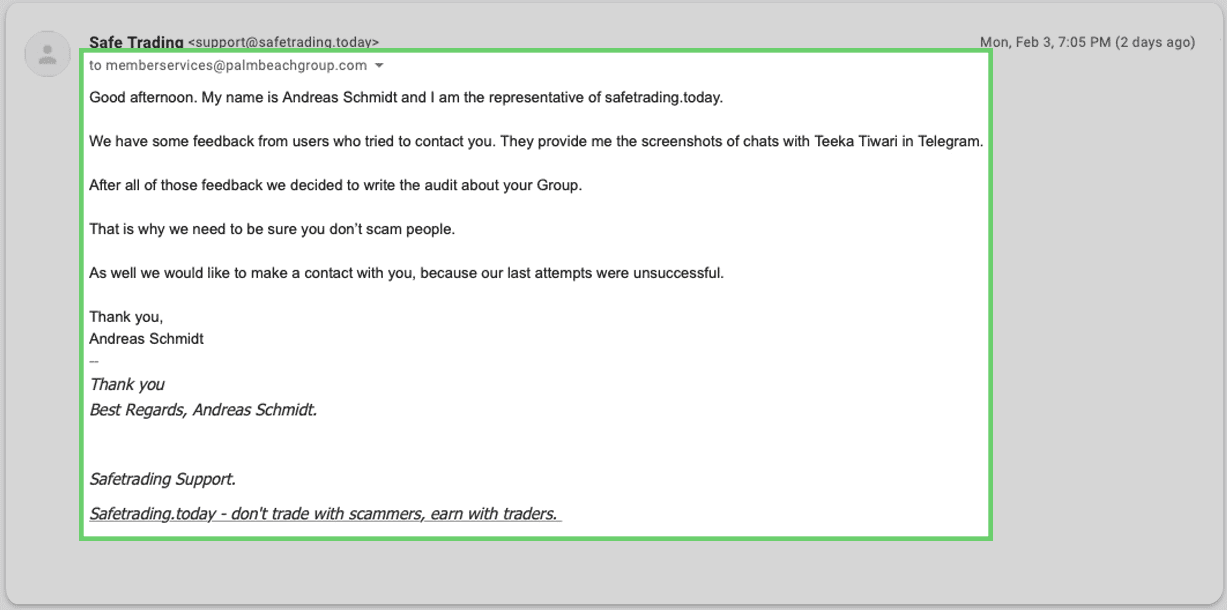 But still, we don't have an answer.
For now, I'm not ready to tell you if they are scam or not. Feedback is not the thing you need to rely on.
That is why I want to tell you:
It is better to choose another provider to trade with.
If you want to know more info about this group, you can go through Palm Beach Confidential reviews.
Safetrading provides you the list of the best traders that are regularly checked.