CryptoVirus - Young but Very Perspective [Safetrading 2021]
CryptoVirus is a Telegram crypto signals channel that offers Binance signals and has affordable prices.
Because they are very accurate and don't set high prices.
The most important thing here is to understand whether the young channel is really good or they don't have experience at all.
And today we will talk about the CryptoVirus Telegram channel, their communication, prices, features, etc.
What Is CryptoVirus?
As I told you before, this channel is very young. It was opened on the 1st of May but the traders behind it have more than 2 years of experience.
Their team consists of two people - Alex and someone else (we don't have his name).
They are from Germany and the admin, Alex, has a good level of English and can help you with any question you have about trading or their channel.
CryptoVirus Signals
I think this channel will be one of the most popular because these guys post 2-3 signals per day and the loss is very low.
About terms, they work mostly with short and mid-term signals.
Here you won't see margin signals, by the way.
We reviewed all the signals posted by this channel since the first day. Our results you can find here.
As you can see, their results are quite good - 60% of profit for 1 month only and there were no crypto signals that were closed by stop-loss.
TOP signals was posted on 05.05.2020 - FUEL/BTC and brought around 45% of profit.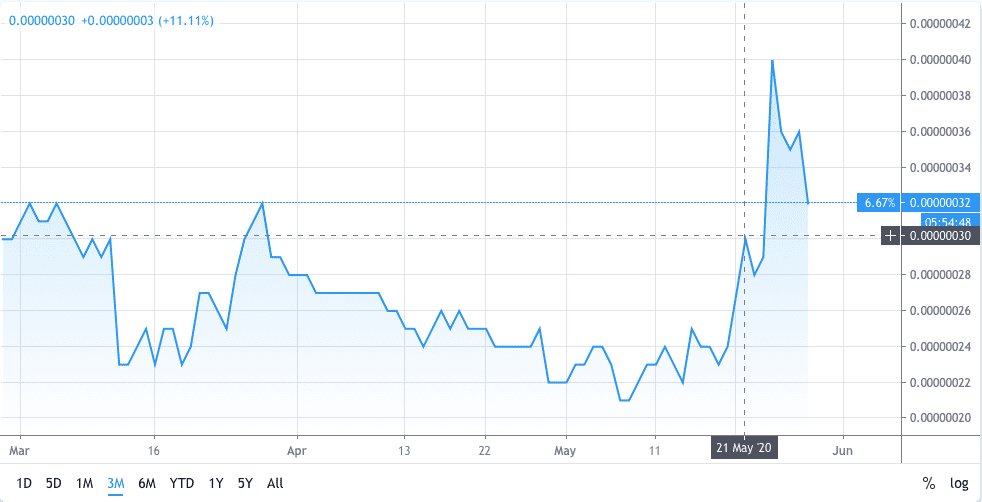 CryptoVirus Advantages
This channel is quite young so I can't tell you that they are incredible but below I will mention everything that I like about this channel.
The first thing that is good for users is quick support. Alex answers quite fast and gives all the important information.
Then, the prices are very low. If you want to buy the monthly subscription, you will need to pay $40. Also, three months subscription is available for $110.
This channel supports Cornix trading bot, and that is very convenient.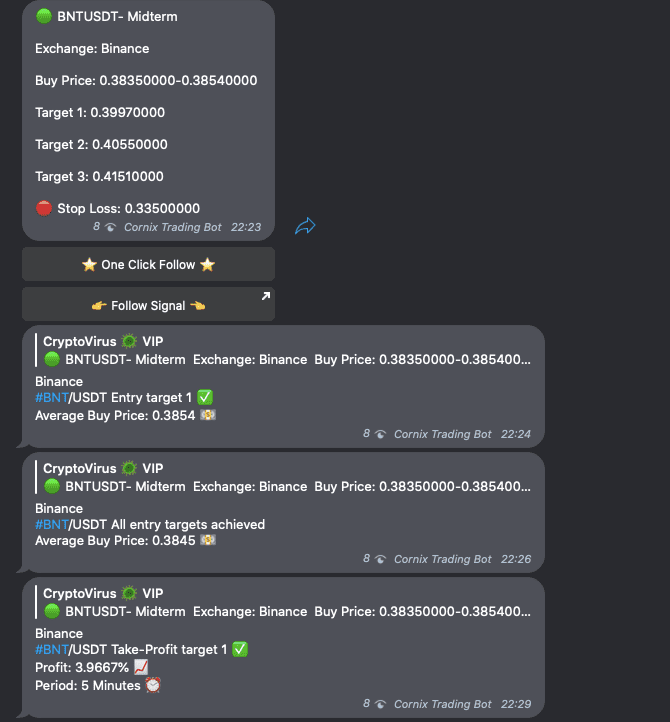 Also, I like these guys have their own results sheet.
In general, this channel is good and I hope that in the future they will show us more success.
CryptoVirus Disadvantages
As you know, no one is perfect.
And I have some details that could be improved.
The first one is a website, better say - its absence. But let's give them some time, maybe they will present it.
They don't have a chat for users, as well, but I don't know if it is a big disadvantage.
Final Thoughts
Today I told you the most important details about our new approved channel - CryptoVirus.
They are good, the signals are profitable. This channel is good for Binance day trading.
We will definitely follow their channel to see if they will have success in the future.
And now I can fully recommend you to work with this channel.