Top 4 Best Crypto Trader Providers of Q2 2018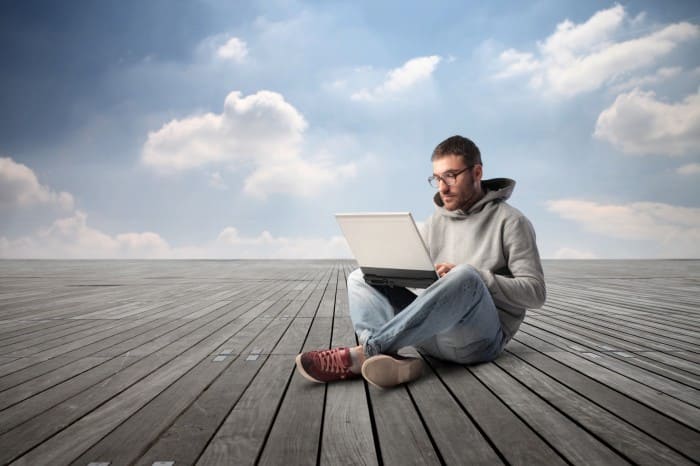 What Is the Current State of Crypto Market?
Cryptocurrency trading is a lucrative sphere that attracts people of all kinds. Currently, it is full of scammers trying to scrape up a fortune by draining the portfolios of inexperienced, beginner traders. New traders often have difficulties finding the best crypto signals on Telegram. When one searches for cryptocurrency signals on Telegram, they see an abundance of channels, each claiming to be the best. However, up to eighty percent of these guys are fraudsters that will feed you lies to drain your portfolio and make you reconsider your original idea to start trading crypto in the first place.
Safetrading.today makes it easier for crypto traders to find the best crypto signal providers and separate the good from the bad. We conduct independent audits of premium providers who are open to communication. We check all the signals of a given provider and finalize the results of our research in a table like the one you can see here.
In this article, we've gathered the top four crypto signals providers who showed the best results through Q2 of 2018. All of them were open to communication and granted us access to the data required for a comprehensive audit. See the results for yourself and remember these five names; they are the providers you can trust.

1. Infocrypto
This channel was launched by a Brazilian team in 2017. Since then, it has been providing its subscribers with accurate Telegram crypto signals. On this channel, you can also find tutorials on how to act in confusing trading situations, advice on various aspects of trading, info on the latest industry developments, as well as great crypto signals.
The Infocrypto subscription price is average for the market. It is interesting to know that the team is now working on launching a platform where they will be able to interact with their subscribers without any third party involvement. The support service is outstanding and replies instantly, day or night.
Key benefits:
Precise profit-generating signals: +172% of profit for March and April

Posts on actual analysis of Bitcoin market behavior

Predictions for the bottom level of the coins

Info on several levels of purchase in the signals

Personal assistance to the users with margin trade in chat
Contacts:
You can see an audit on the profile of this top crypto signals provider and the latest report for Q2 here.
Use the code SAFETRADING during registration on the website and get a 10% discount on a monthly/lifetime subscription, or text the code SAFETRADING to the group admin to redeem your discount.
2. VerifiedCryptoGroup
This is one of the best crypto signal groups you can find on Telegram. The team comes from the Netherlands and takes business legalization very seriously. VerifiedCrypto is registered in the Chamber of Commerce of the Netherlands. Top notch investors do not hesitate to sign contracts with this company.
VerifiedCrypto sets the tone for the whole market by providing excellent services and flawless customer support. VerifiedCrypto publishes accurate signals, recent market updates, as well as other important information on cryptocurrency trading. This Telegram group is an excellent source of information for everyone interested in crypto.
Key benefits:
Devote attention to business legalization

Legalize business with investors and subscribers (sign contracts)

Every member can contact the founder

Publish news, updates, and predictions regarding the crypto market
Contacts:
You can see an audit on the profile of this top crypto signals provider and the latest report for Q2 here.
To get a discount, please contact https://verifiedcrypto and use the code SAFETRADING when you enroll to get the juicy discounts:
3. WhaleTank Premium
WhaleTank is an excellent team that provides the best crypto trading signals on Telegram. This American team of traders creates a safe environment for their subscribers. This environment is tailored for investors. In general, the operation model of WhaleTank sets a perfect example for the whole market.
The WhaleTank team members have more than five years of experience in Forex trading and over one year of experience in trading crypto. All WhaleTank premium subscribers gain access to top-notch services. This group provides accurate Bitcoin signals, overviews of market updates, and TA for Bitcoin.
Key benefits:
A US-based team

Safe environment in an unstable market

Make tracing coin and portfolio changes effortless

Tailored to investors
Contacts:
You can see an audit on the profile of this top crypto signals provider and the latest report for Q2 here.
Activate the voucher "SAFETRADINGSEP" for 20% on monthly/lifetime plans during website registration on plans section.
4. The Locker Room
The Locker Room is among the best Telegram crypto groups for many reasons. This is an American team of four traders who are passionate about their business. CryptoCantona is the nickname of their leader. They emphasize the importance of education and teach their clients how to become better at trading.
The Locker Room services cover America, Canada, and Dubai via he Discord platform. The channel has nearly two hundred paid subscribers and is growing steadily. The subscribers can easily access any information needed thanks to division and organization into subchannels. Currently, the Locker Room subscription fee is the lowest on the market out of the top traders. The team is promoting their services and trying to expand their customer base. For this reason, they allow users to get access to top-notch services at a modest price.
Key benefits:
USA-based crypto experts

Discord platform operation

Low subscription cost

Focus on marginal trading

Focus on subscriber education
Contacts:
You can see an audit on the profile of this top crypto signals provider and the latest report for Q2 here.
Conclusion
We sincerely hope that this overview of the five top crypto channels will help you grow your profit. All the reviewed providers showed outstanding results over Q2 of 2018 and provided the most accurate signals to their providers.
You can also see a full rating of all the paid providers we have reviewed here. We recommend that you not focus on one provider, but keep an eye on several channels. By doing so, you will have more chances to secure your crypto trading moves and have a more objective idea of the market state. Stay in touch with Safetrading.today and follow only the best premium crypto groups that provide the best crypto signals on Telegram in 2018.