Ledger Nano S Review: Everything to Know About This Hardware Wallet [Safetrading 2020]
Ledger Nano S is a hardware cryptocurrency wallet that provides one of the highest levels of security of crypto assets using dual-chip architecture, two-factor authentification, PIN, a mnemonic phrase, etc.
Have you ever lost your funds because used to keep them in an unsafe wallet?
I hope you have not. And to avoid such a situation in the future, you need to find the safest wallet which will be easy for you to use. And this was the reason for our Ledger Nano review.
Ledger Nano S is one of the best hardware wallets, which offer a high level of security, multi-signature functions, a highly developed screen, etc.
You will hardly find a more secure way of storing your cryptocurrency than hardware wallets. They are not located online or on software, so you get all the physical power over the wallet.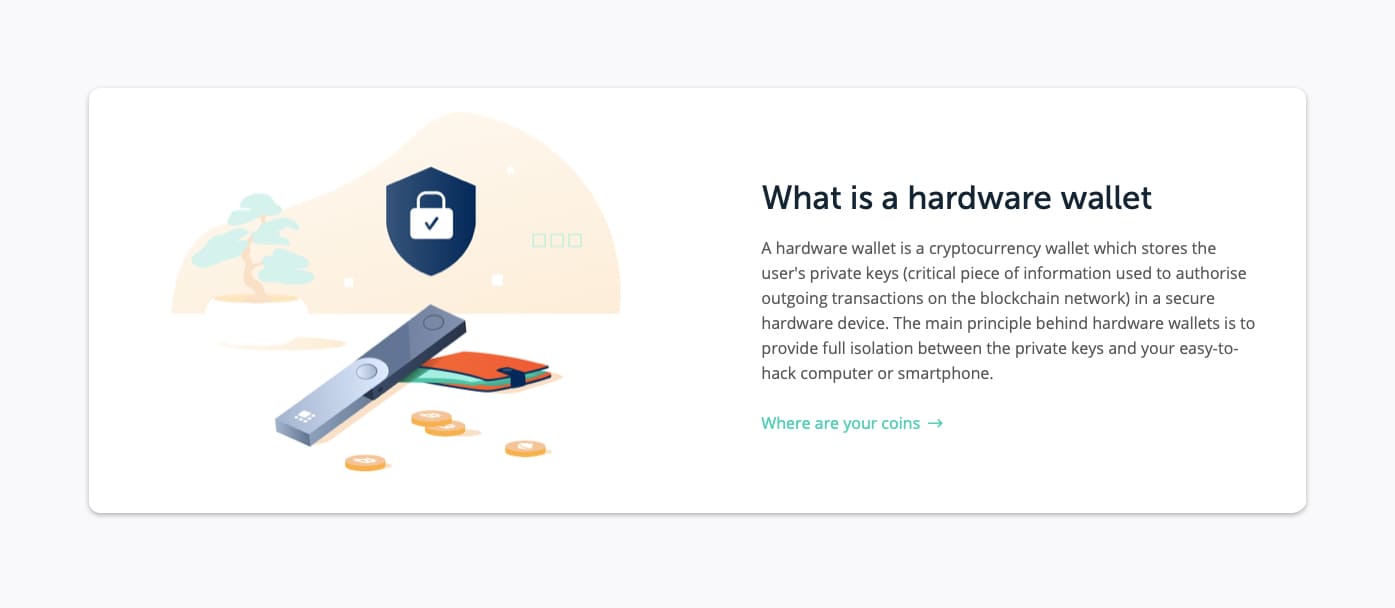 It is a separate device, which looks like a simple flash drive. These wallets provide 'cold' Bitcoin storage, which means that they operate offline and connect to the Internet only when it is necessary to conduct a transaction.
Needless to say that these wallets are much safer, so more and more users entrust their crypto to Ledger Nano S or other hardware wallets.
All three representatives (Trezor, KeepKey, and Nano Ledger S review) provide secure and convenient access to Bitcoin with high-security levels because private keys are stored only on device memory.
Despite their price – from 60 to 100 USD – they allow making safe transactions and hackers are not able to harm you! (P.S. maybe you will find a Ledger wallet discount code?)
Not a big price for complete security, right?
If your Ledger wallet is lost, no one else will be able to get to your funds but you will still have a chance to restore access to your money by using a seed phrase.
That is why, when security and convenience are compared, hardware wallets like Ledger Nano S by right occupy one of the leading positions!
Let's go through the Ledger Nano S review!
What Is Ledger?
A few dry facts in the Ledger Nano S review:
The company behind the Ledger wallet app was founded in 2014 and since then has become one of the market leaders in terms of security and solutions for blockchain apps and cryptocurrencies.
Its headquarters are located in Paris, San Francisco, and Vierzon, so you can imagine how big their team is.
Ledger wallet is developed and improved by 130 professionals across the world, and this number is regularly growing.
The company develops a huge number of different products and services for protecting cryptocurrency both for individuals and enterprises.
Nano Ledger S is surely one of the most popular of their products and can be bought in 165 countries.
Only imagine, after four investment rounds, Nano wallet owners have raised more than $85 million.
These guys surely know what they are doing!
What Is Ledger Nano S?
It was first mentioned in 2016 as a hardware multicurrency wallet.
And the number of Ledger wallet supported coins is rather impressive: over 1,250!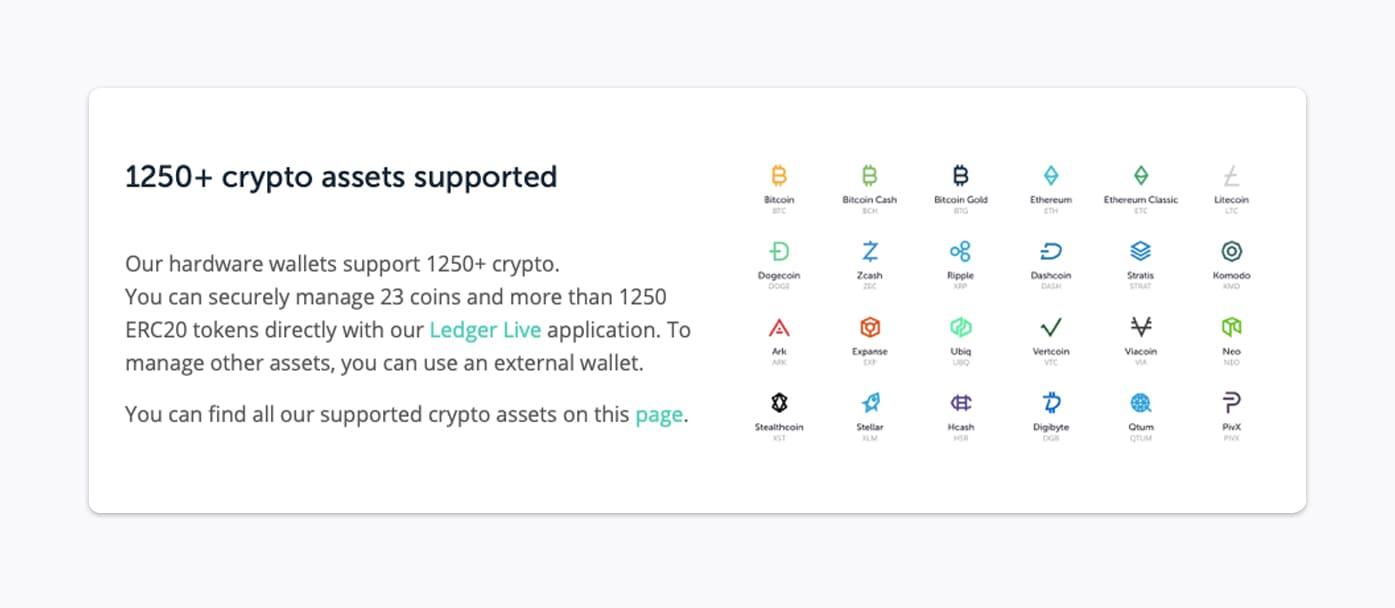 It is created to provide security and a simple backup of the Hierarchical Deterministic Wallet structure.
Ledger wallet offers cold storage of assets by generating and storing private keys of the wallet offline.
On top of it, Nano Ledger S can be integrated with other wallets to utilize ERC20 tokens.
It is evident that the company management does everything to make its services user-friendly, so the price of the wallet has dropped by half since it was introduced to the market for the first time.
At the moment this wallet costs $59 and is considered the most affordable offline wallet.
This is the superhero that we all deserve!
Ledger Nano S Security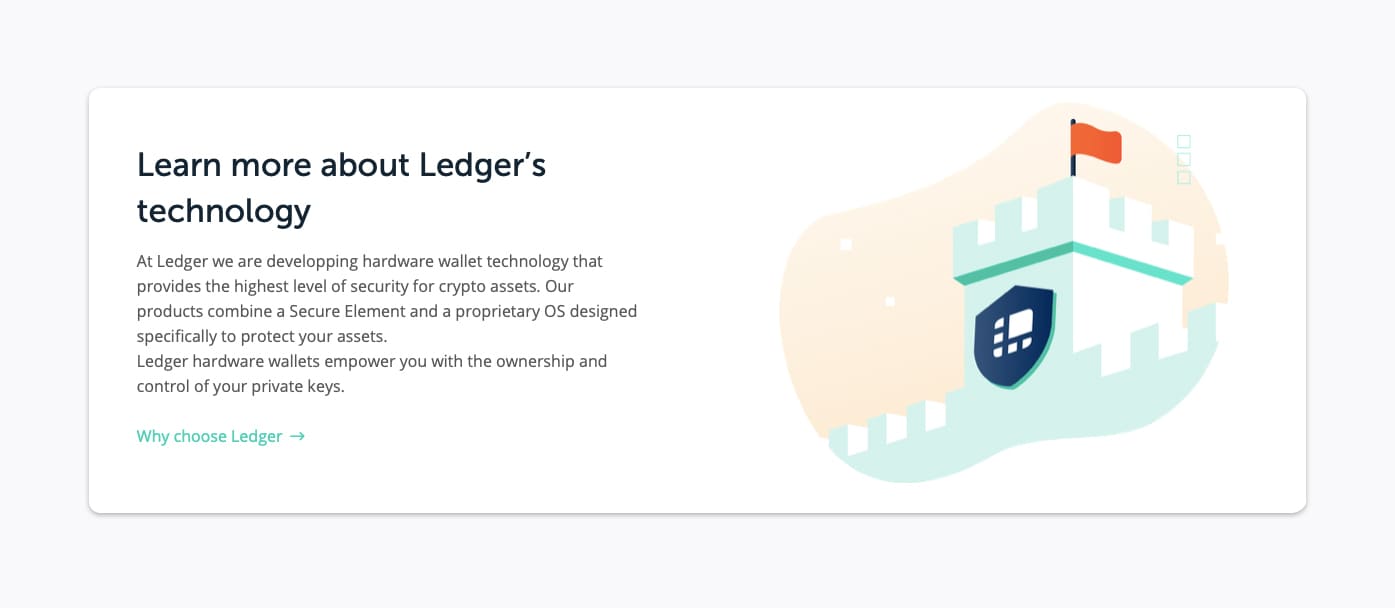 If you were asked to name the most important feature of a hardware crypto wallet, what would it be?
99% of users would surely say 'security' and we are not an exception.
So before learning how to use Ledger Nano S, let's find out how this wallet is able to resist hacker attacks.
When comparing Ledger Nano S VS KeepKey, it is important to say that to guarantee maximum security of Ledger wallet, it uses dual-chip architecture, which goes along with CC EAL5+ certification. In addition, it has a pin code with up to 8 digits. You need to enter it every time you connect the wallet to your computer. All of these features make your Ledger safe.
If you want to protect your Ledger wallet from viruses and infected software, processes of restoration and initialization must be conducted solely in a closed environment.
Finally, Nano Ledger S requires a security card or a two-factor verification on the smartphone side.
Sounds like this hardware wallet is an unassailable fortress!
If you look closer, Ledger Nano S has two buttons, which also make the device more secure. Before confirming the transaction, you (as wallet's owner) will need to press those buttons at the same time.
This guarantees that hackers won't be able to access your wallet and to confirm the payment instead of you!
If you think that these two buttons are not enough, the wallet also has a PIN number. It should be entered, when the wallet is setting up.
This digital code helps to protect your cryptocurrency if you lose the wallet. Even if it is stolen, thieves won't be able to get access to your Nano wallet or to make transactions.
If the PIN code is entered wrongly three times in a row, all the data on the wallet is erased.
The producer ships this wallet in a sealed box with an anti-tampering seal. If it is somehow changed, you mustn't accept the wallet. Just email Ledger Nano S managers and return the wallet. They will send you a new one.
Ledger Nano S Supported Coins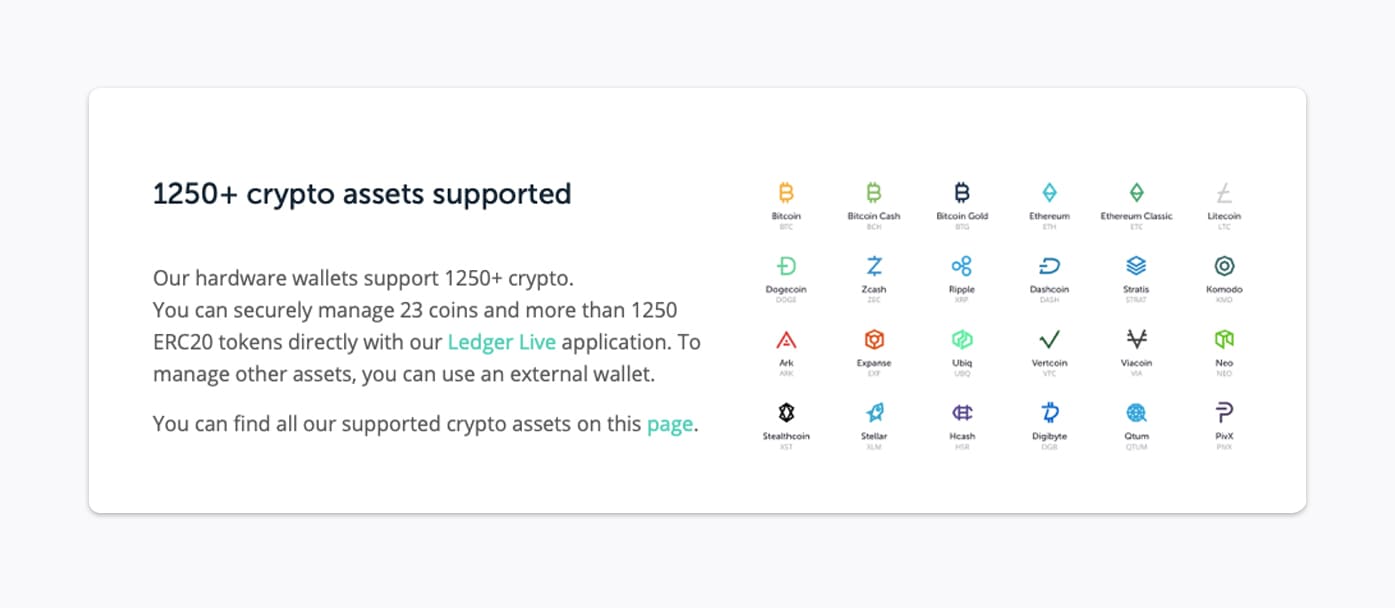 As we have already mentioned above in our Ledger Nano S review that it deals with an impressive amount of coins.
This means that even if you store and trade less popular coins, most likely they are supported by Ledger and you don't need to own several wallets.
There are more than 1000 Ledger Nano S supported coins and here are only the most popular of them: Bitcoin (BTC), Bitcoin Gold (BTG), Bitcoin Cash (BCH), Litecoin (LTC), Ethereum Classic (ETC), Monero (XMR), Dogecoin (DOGE), Dash (DASH), Zcash (ZEX) and Ripple (XRP).
However, some coins, including Binance Coin and Monero, and most of the ERC-20 tokens require additional software connected to the Ledger wallet in order to send or receive them. For example, MyCryptoWallet or MyEtherWallet.
To familiarize yourself with a full list of Ledger Nano S supported coins, go to the official website of the company. Ledger Nano X supported coins are also available there.
Can the Ledger Nano S Be Hacked?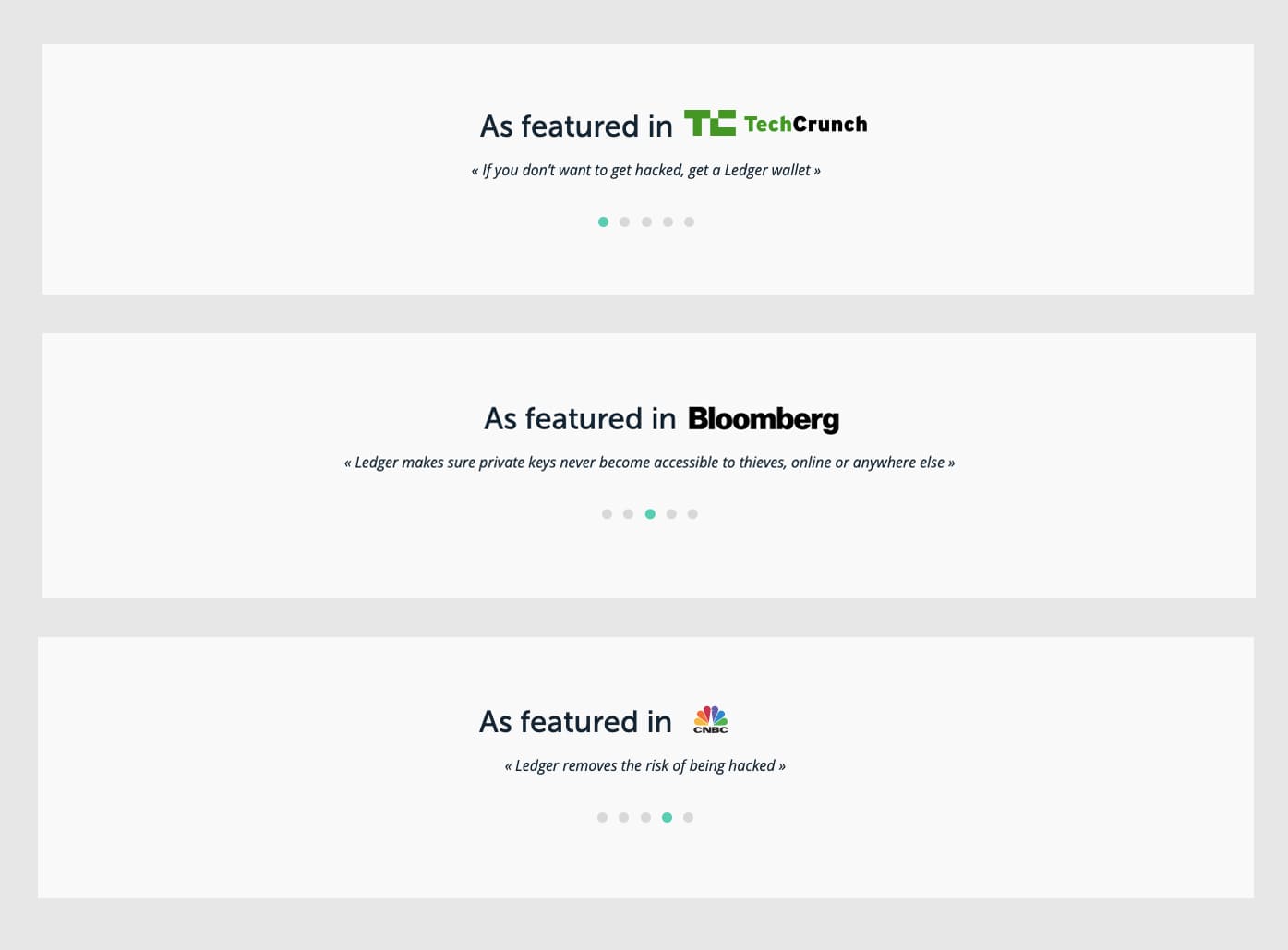 We all want to be sure that our assets are safe. Luckily, there are no cases when Ledger Nano S hack processes were successful.
But you should always remain vigilant: Hackers use a variety of tricks to get access to your money, for example sending a compromised 24-word seed phrase.
Not to let that happen, the seed phrase for your wallet should be stored offline and no one but you must have physical access to it.
In such a case your Nano Ledger S is safe and you don't need to worry that anyone will hack it!
(If you want to share the seed phrase with your wife, make sure she's not planning to divorce)
Ledger Nano S Price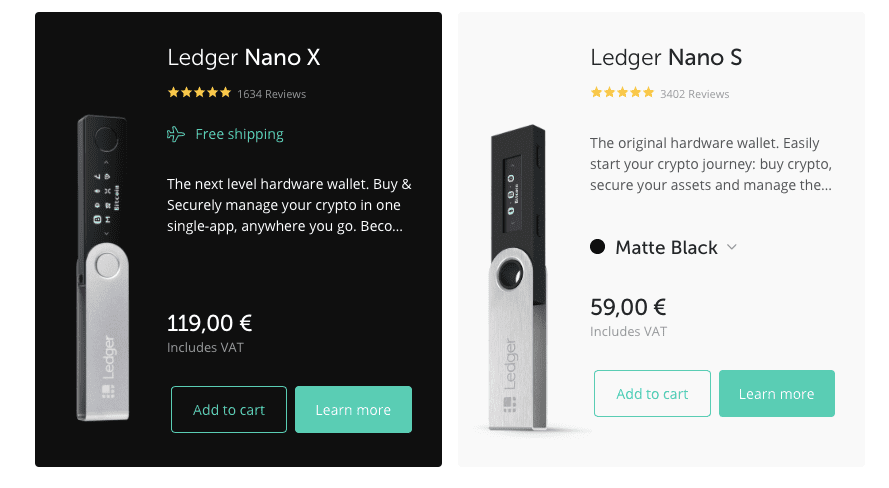 When Ledger is compared to Trezor and KeepKey, one of its biggest advantages is the price. This hardware wallet is the most affordable and costs only $59.
Not a big sum, when it comes to the safety of your crypto assets, right?
Moreover, you can get Nano Ledger S with free shipping to most countries.
Should I Use PIN Code?
When you start using Ledger for the first time, you will need to set up a PIN code from four to eight digits long. It is your responsibility to create a secure PIN, so try to avoid using 12345 or 0000.
No, your birth date is also a bad choice. Try to use all eight digits to the maximum!
Ledger wallet PIN code allows you to open it and make transactions, so it acts the same as a PIN code for a bank account.
Always remember that this code is an additional way of protecting your Nano Ledger S and assets.
However, if your wallet is lost, you will need to indicate the seed word, not the PIN.
Passphrase and Its Importance
As well as Trezor, Ledger Nano S also has a passphrase, which is considered the 25th word in a mnemonic phrase. It is used as additional protection for your Ledger wallet.
If you want to restore access to your wallet, you will also need to indicate that passphrase.
So be attentive, when setting passwords for your Nano Ledger S and store them in a safe and protected place, which no one else knows about.
Multi-Signature Function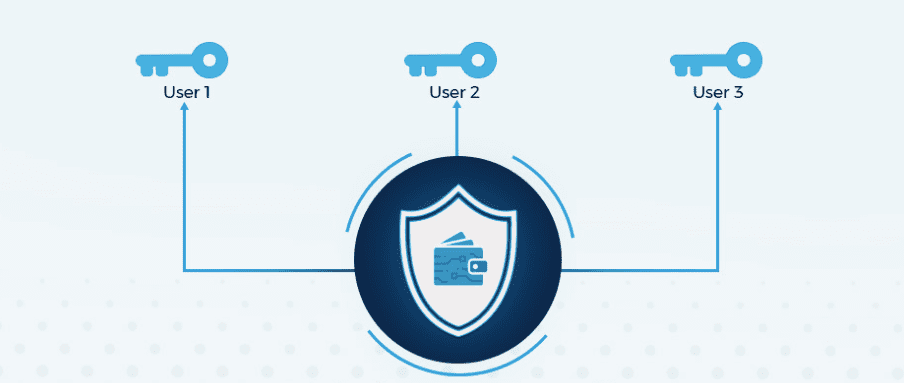 If you have read our posts about Bitcoin wallets, you probably remember that we have talked about multi-signature ones.
Now it is the right time to tell you more about their practical use in this Ledger wallet review.
To sign transactions many experienced investors and traders use several hardware wallets. This allows protecting the trader because if someone gets access to one of the wallets, they will need another one to get access to crypto assets.
Ledger Nano S is one of those devices, which makes it even more attractive to users.
Unfortunately, not all hardware wallets can be used as multi-signature ones but it only comes in handy for Ledger.
Ledger wallet – 1, its competitors – 0!
Screen
We have conducted a Trezor audit and if you already read it, you know how important the screen is for hardware wallets.
And it is one of the rare situations when size doesn't matter!
Just imagine that your Ledger doesn't have a screen. This means that all information about the transaction and addresses will be shown on the computer, connected to the Internet.
You don't need to be a trading guru to understand how this can harm the safety of storage!
The absence of the screen may cause lots of manipulations with your Ledger Nano S wallet. For example, you may be told that money is sent to one address but in reality, it will be sent to a completely different one.
Another importance of a screen for your Ledger wallet (or any hardware wallet) is that you will see the seed phrase when it is not connected to the Internet.
Remember, any time your wallet is accessible through the Internet, it becomes vulnerable. So having a screen greatly improves the protection of the device.
Final Thoughts
In the Ledger wallet review, we have discussed the most important issues you will face when start working with this wallet.
Now you know that this wallet is quite user-friendly and has a lot of interesting features. In addition, it provides solid protection for your cryptocurrency, and the number of Ledger Nano S supported currencies is high.
Apart from having a screen, two buttons, and a seed phrase, you can also set a PIN code and a password that will make it impossible to hack the wallet if it is lost or stolen.
Moreover, Ledger wallet supports over a thousand crypto coins, so you won't have to start several wallets. However, some of the coins are available only in the Model X.
The screen of this wallet is rather small but it flawlessly performs its main function – to confirm transactions and recipient's address, which is an additional way of protecting data.
Now let us call it a day and finish our Ledger Nano S review.