Ultimate Guide on Trading Cryptocurrency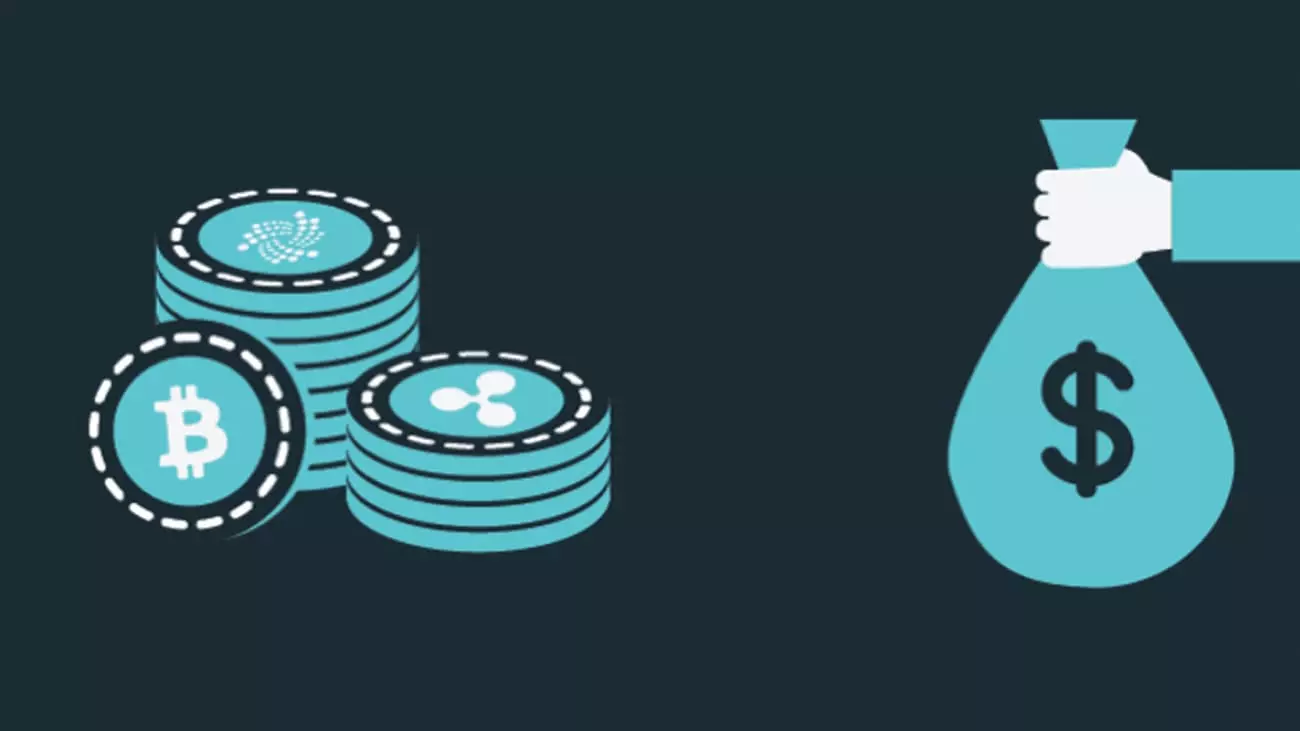 Cryptocurrency trading is the process of selling or buying a particular coin via the best exchanges like Binance, BitMEX, Bittrex, Kraken, Coinbase, Kucoin, etc.
I am sure you have regularly stumbled across the news from the world of cryptocurrency. It has intertwined with our lives so firmly that it is simply impossible to ignore. Every day more and more traders enter the market, making profits, and achieving their goals.
What is cryptocurrency trading?
Is it a magic pill that would change your life?
Or is it a challenging path, filled with fears and insecurities?
In today's article, we will explain the basis of cryptocurrency trading for beginners.
Yes, it is not for everyone, but it is legal and opens up a world of new opportunities, and there is a high possibility that you will want to dive into that world!
The Bases of Crypto Trading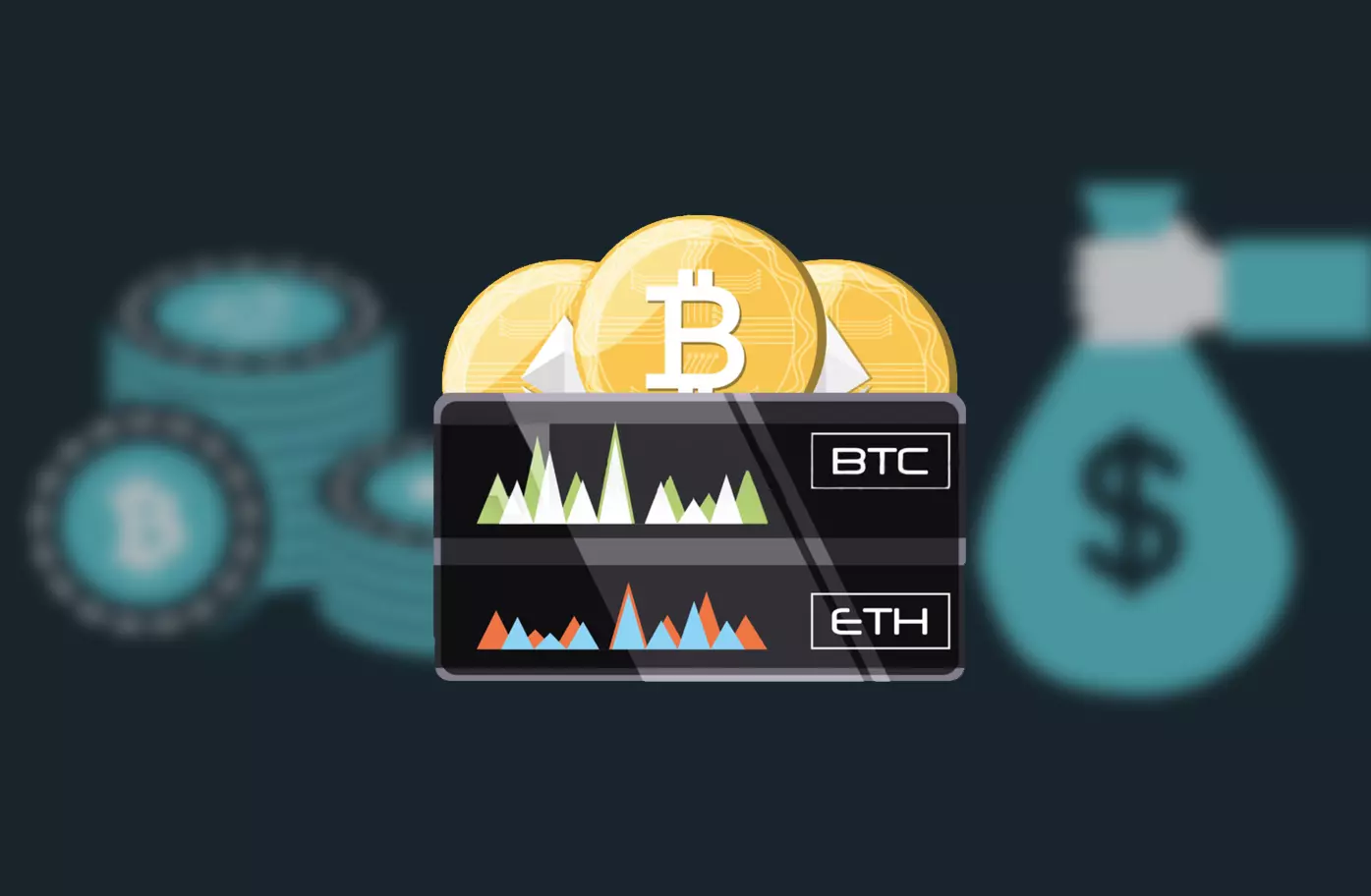 Actually, despite having a lot of different approaches to trading, cryptocurrency trading works simple - you buy the assets when the price is low, and you sell it when it is higher. You can use leverages, can short cryptocurrencies but the main sense is equal - you should sell when you can profit from this deal.
Even though crypto trading is not an accepted legal instrument in most of the countries, it is still powerful enough to change the financial landscape across the world, so it becomes harder and harder for authorities to ignore it.
A cryptocurrency exchange is the main platform for trading, it allows you to open deals on all the possible cryptos providing charts, changing in price, tips, and some other interesting features.
This market opens a variety of opportunities for trading and investments, which attract millions of people from all corners of the world.
Want to be a financial badass and master trading cryptocurrency sitting in your cozy chair?
Before we will talk about strategies, let's discuss the difference between fiat and crypto trading because they are actually great competitors now.
It's quite difficult to make profits on fiat exchanges.
Well, there are a few reasons for that.
First of all, to start trading fiat currencies, you will need to conduct a range of actions related to the registration process.
Unfortunately, even after registration, it will be quite challenging and tiresome to make profits – it takes lots of time and money. If you want to trade on Forex, it will not be enough to invest, let's say, $500 - usually Forex traders start with $5,000 at least to make a good profit.
Moreover, you will need to be a real trading geek to analyze news, market fluctuations, and other factors.
That is why fiat exchanges are definitely not for beginners.
Do I hear a sigh of disappointment?
It's a bit simpler to start with crypto trading.
The reason is simple – you won't have to invest huge sums, and even a student on a scholarship can afford it.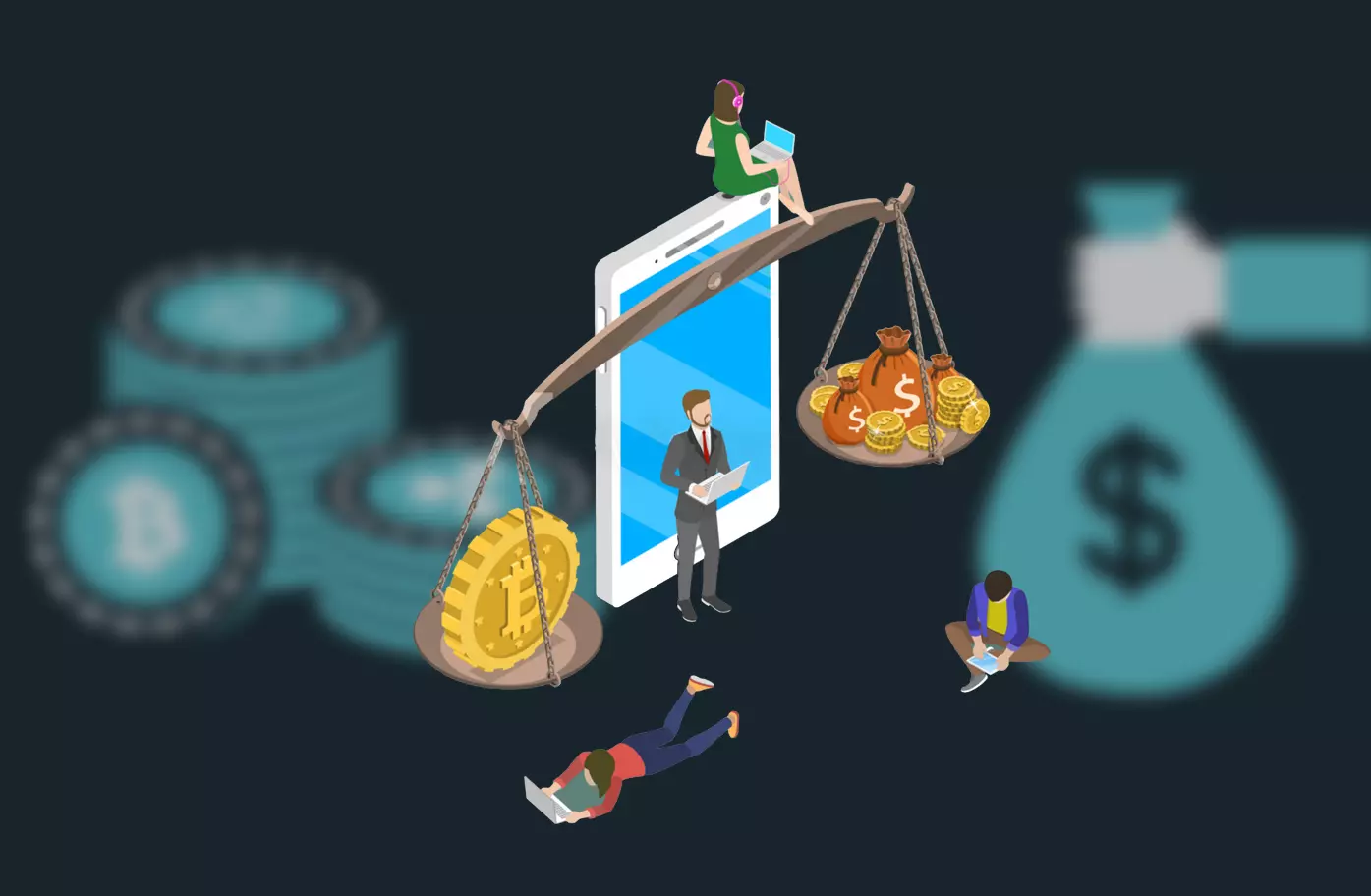 Secondly, you don't need to be a pro trader with years of experience: in trading, there are various tools to simplify the process (like trading bots, experienced providers, telegram channels with signals, and much more).
They make trading easier and significantly save your expenditures on sedatives.
What's better – session trading or 24/7?
It is hard to tell because these are both trading strategies and have their benefits and drawbacks. It is up to you to decide, but you should remember that these time frames are the main difference between fiat and crypto trading.
When it comes to session trading, you will need to plan everything, because in most cases, sessions start and end at the exact time.
Luckily, everything is more straightforward with cryptos – you trade whenever you want, even during holidays and days off. A 24/7 cryptocurrency trading platform allows you to make regular profits and to control trading on your own.
On top of it, the success of your cryptocurrency trading app on 80% depends on choosing a reliable provider or bot.
This means that with a proper approach, you will inevitably earn good money and won't have to stay up 24/7!
If you don't have time to complete a crypto trading course or you don't want to trade on the Bitcoin trading platform, the best solution will be to use a combo of a trading bot and provider.
The point is that the bot will trade for you, using signals of more experienced traders (our top-providers). To get additional information on providers, bots, and their signals, just press the link. But don't complain that your coffee is cold and you spent hours reading our spectacular articles!
So how to make money trading cryptocurrency with bot help?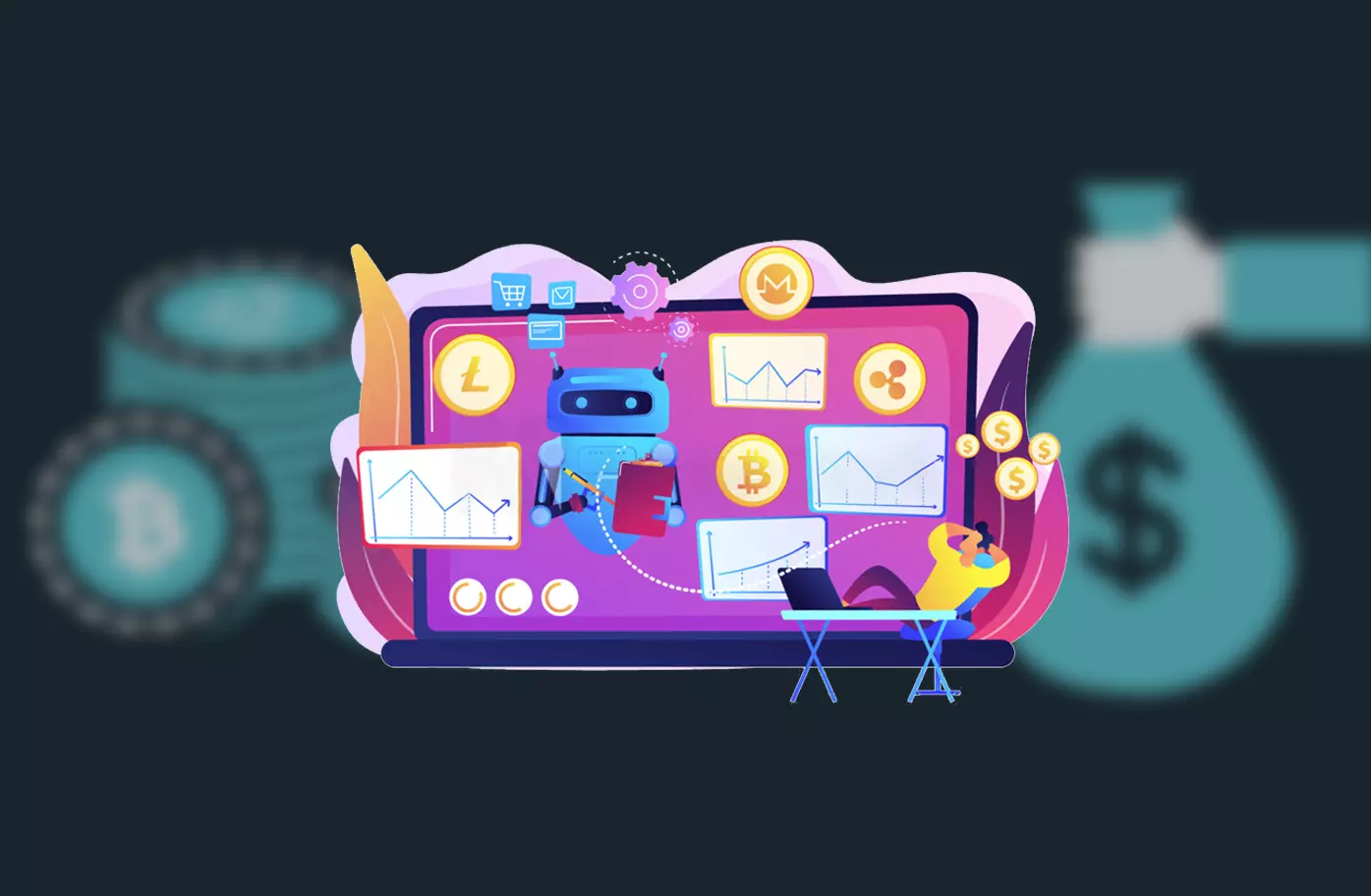 Everything is easy as A-B-C!
A program that is based on a particular set of strategies trades for you 24\7. It is just a soulless algorithm that doesn't need time for rest and meals, cuddles, and holidays!
If you are new to cryptocurrency trading platform or apps, using both a crypto bot and provider is a must, because you won't have to analyze the market on your own!
Just subscribe to a chosen provider and count your profits.
Moreover, you won't have to struggle to look for reliable providers, because we have already analyzed all of them and have listed Top 10 providers that are reputable and honest.
Isn't it a dream coming true?
Margin Trading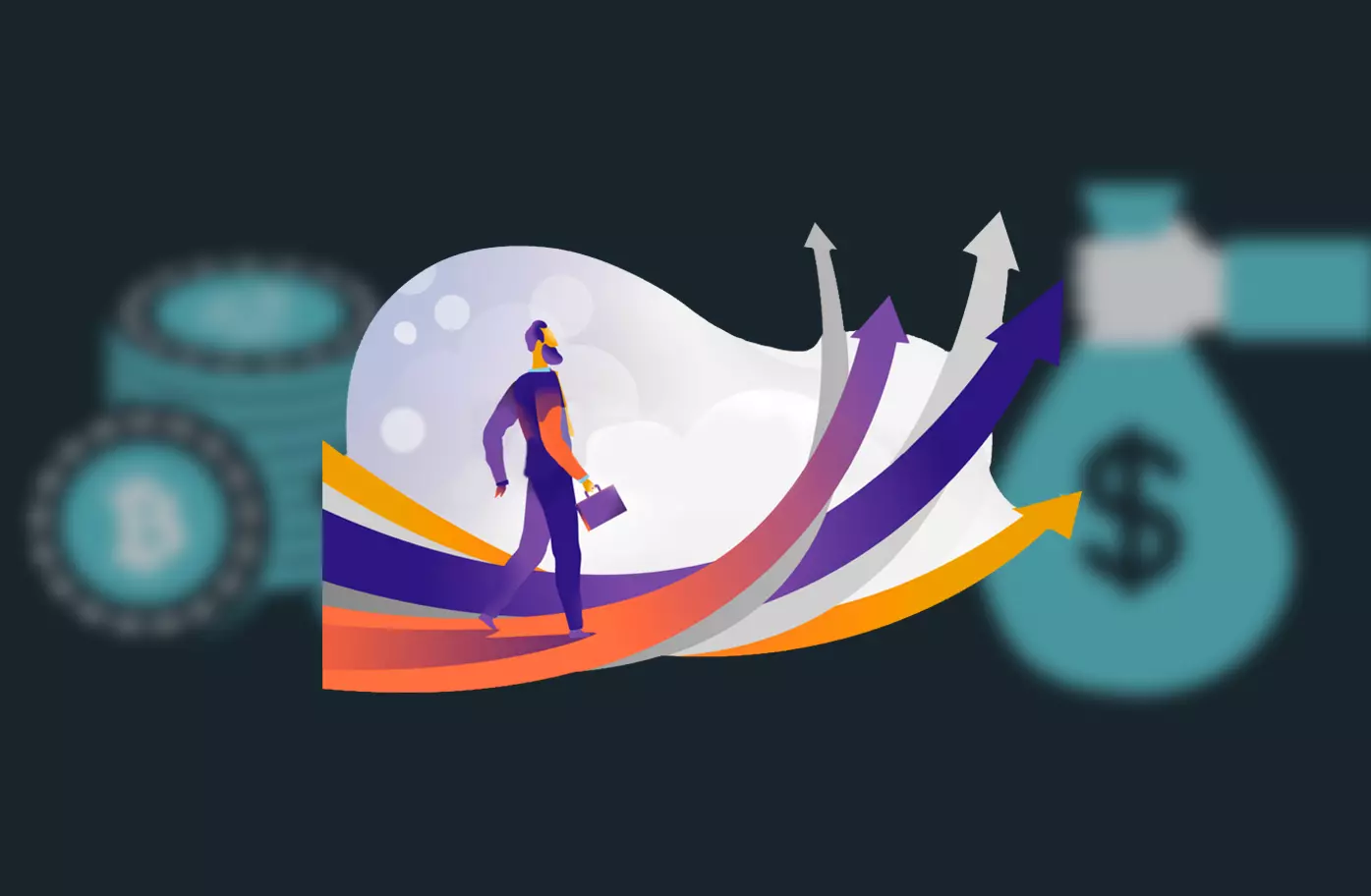 Cryptocurrency trading is full of different tools and instruments.
Knowing even some of them will give you more opportunities for trade and will present more chances of earning profits.
Have you ever heard of leverage and margin trading cryptocurrency?
If not, continue reading (if yes, still do).
During cryptocurrency margin trading, you will need to borrow selling and buying power to allocate a part of the funds, which will be accessible only when the trade is over and when you return the borrowed capital.
Margin, in this case, is a particular sum that a counterparty (usually a broker or exchange) deposits.
The popularity of margin trading leads to an increase in quantity and sums of operations, so it becomes more difficult to track the speed of transactions, market fluctuations, and changes.
However, a significant number of small deals lead to higher liquidity of the market and therefore stabilizes it.
On the other hand, leverage trading cryptocurrency allows trading the amount that you don't possess at the moment.
Usually, crypto services provide 1:10 leverage.
This means that for each dollar you have, you will get a 10-dollars buying power. Even though this assumes higher risks, potential rewards can also be sky-high.
What Should You Know Before Starting Trading Cryptocurrency?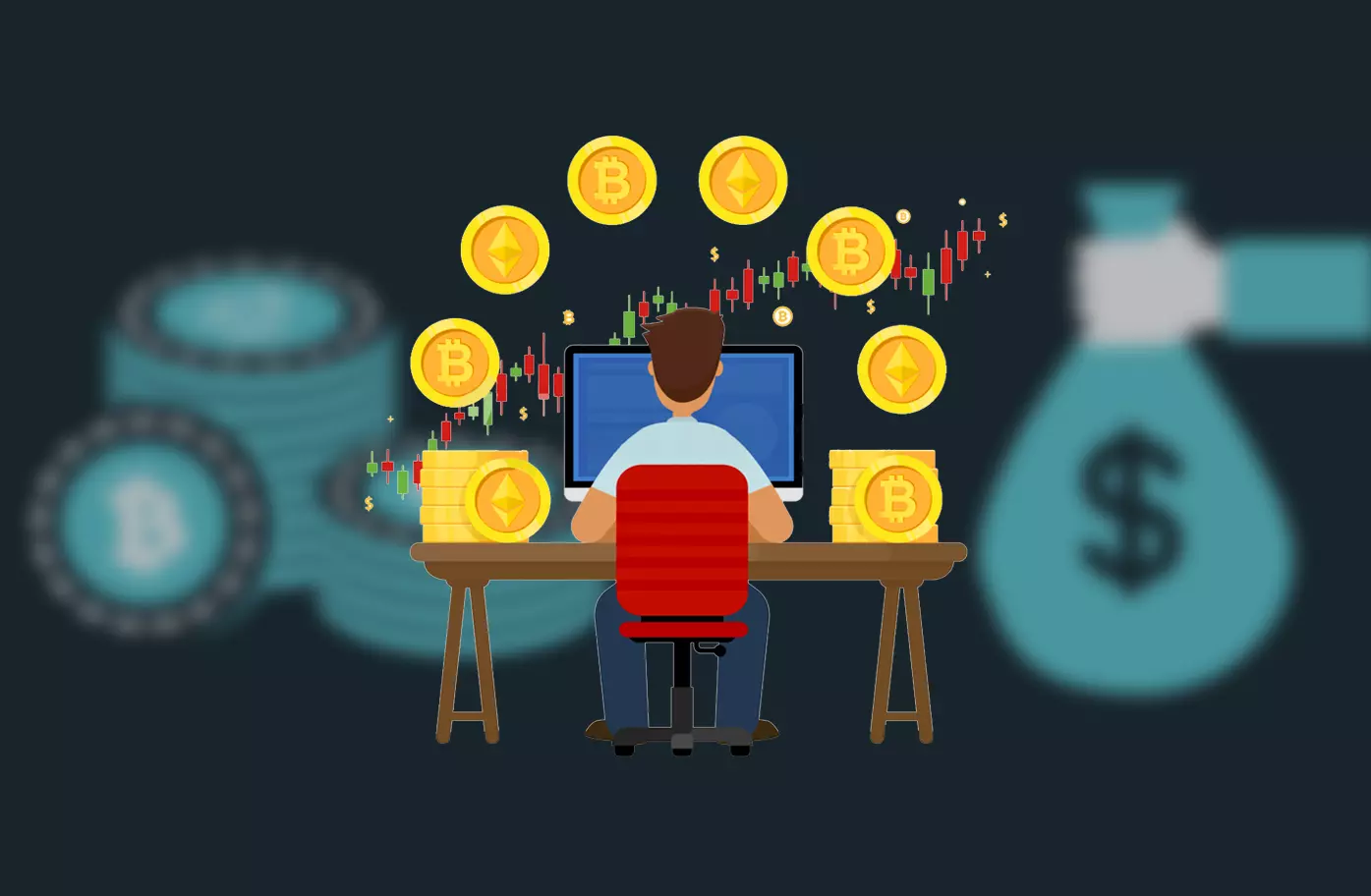 By now, you already know all the necessary details about the cryptocurrency trading app and platforms.
Of course, you still have lots to learn, but you already have a foundation and can start your voyage to new experiences!
If you always ask yourself how to make money trading cryptocurrency, we are ready to give you more details.
Fasten your seat belts, because we are about to take off!
The first and probably the most important thing you should remember (and print it out to place on your work desk) is that the crypto market is volatile.
You can make huge profits in a second and a few moments later lose it all. And it doesn't matter whether you are trading well-known coins like Bitcoin or any other currencies.
That's why before you start cryptocurrency trading, it is better to learn how to lower your risks, how hedging works, and what the right timing is.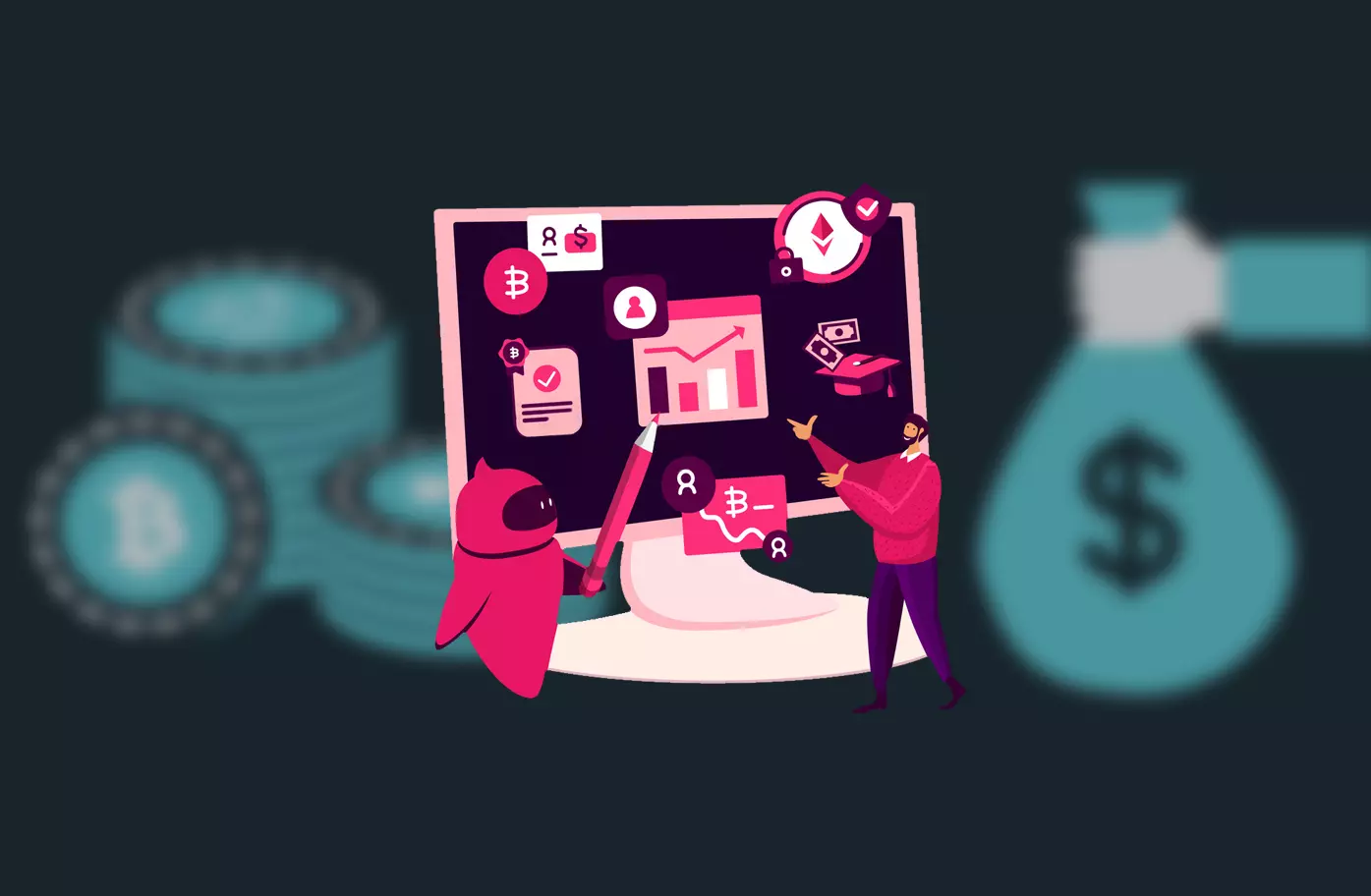 Keep in mind that crypto exchange is not a division of a typical stock exchange, and it has its laws and features.
We can suggest using Coinbase exchange or Coinbase Pro (which has lower fees). However, not depending on the exchange you choose, remember that it is not Wall Street with common mechanisms and different specifics.
If you are new to trading cryptocurrency, you may want to try out stock trading on various stock markets. For example, GBTC trust owns Bitcoin and sells its shares. Thus you won't have to trade cryptocurrency directly but will have a chance to learn more about Bitcoin and will find new ways of making profits.
For newbies in the cryptocurrency trading platform process, using Square Cash App or Robinhood may also be the best option.
The Square Cash App allows buying and selling bitcoin, and you can send it to a wallet outside the system. This means that you won't have to master all peculiarities of trading, won't have to choose your trading strategy, and won't need to understand how exchanges and wallets operate.
Robinhood has the same logic as The Square, but the selection of coins is more impressive, and they are working on granting transfers.
These platforms are somewhat decent and can be a great starting point for mastering crypto trading.
Not to bore you with extra details, we have collected all the information in one place, and you can learn more about trading and its peculiarities in the following article. Click the link, and we guarantee that your life will never be the same again!
Conclusion
There are many classes of financial assets, but none of them can compare to cryptocurrencies.
Cryptocurrency trading is attracting users from all corners of the world because everyone wants to stay at home, make profits, and experience all the thrills of making the right decisions!
Unfortunately, the market for crypto trading is quite young, so consumer protection is rather weak, and traders need to think about their safety on their own.
I hope so, but for now, investors need to take all possible measures to protect their wallets.
You can trade cryptocurrency using different crypto exchanges, cryptocurrency trading platforms, but crypto providers and bots will make your trading less risky and more profitable!
Any cryptocurrency can make you a millionaire or may disappear overnight, along with all your money. That is what makes trading cryptocurrency so scary and exciting at the same time.
Big chances are never small stakes, so if you want to learn how to start trading cryptocurrency and to make money, you need to be ready for all the twists and turns.
The only thing is clear: cryptocurrencies are strengthening their positions, and they are here to stay, introducing more and more millionaires to the world.
Do you want to become one of them?
Use our guidelines, remain calm, and enjoy the ride!