WHAT IS

SAFETRADING NEWS

?
SAFETRADING NEWS - a free Telegram channel of the main platform, where you can observe all the information in one place, about top crypto traders including sales, promotions, audits, free trading signals, technical, fundamental analysis, top crypto tools, bots, working strategies and breaking news in cryptocurrency world.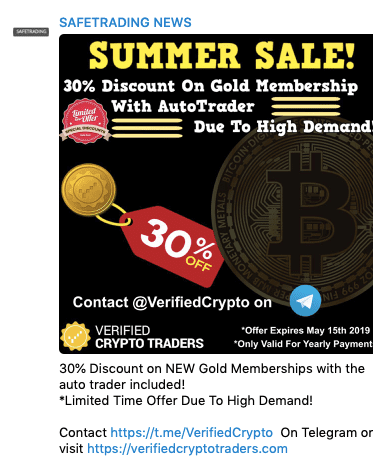 WHY SHOULD YOU TRUST THEM?
Safetrading has more than 2 year of experience in crypto world's operations. They are the only one platform among common blogs who check the providers' trading signals every 3 months making an independent review - after that they publish all the results regardless of the providers' erroneous showings or calculation rules. Alongside this they have a dependable partnership with the best providers of trading signals: InfoCrypto, Verified Crypto Traders, Crypto-Addicts, WhaleTank, Altsignals Trade Calls, Mike's Premium Signals, Blockchain Life, AlphaTradeZone, Onwardbtc etc.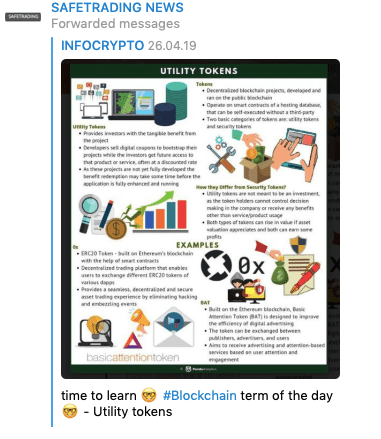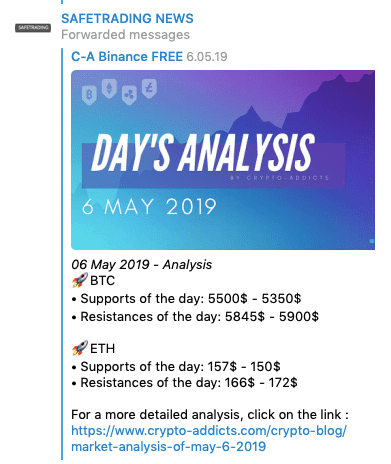 WHAT DO THEY OFFER?
SAFETRADING NEWS - a supportive channel, where users can find out which renewals have become effective.
They offer the following services:
1) posting all the warnings about scam or unreliable channels , which can protect you from losing your money.
2) in the case of negative experience with this or that provider, you, as a user, will have an opportunity to write a feedback or to challenge the results with the help of Safetrading as a guarantor and in the end you will get your money back.
3) do you want to get a discount on a subscription? You can get it here. Just choose any provider you wish.
4) also they post summary of the most important info about TOP-providers.
5) you can find free crypto signals in this channel as well.
6) after subscribing you will be able to examine all the cryptocurrency info.
HOW CAN YOU COMMUNICATE WITH

SAFETRADING NEWS

?
If you have questions about their activity or you want to know a bit more details about TOP-providers, cryptocurrency signals in general, or maybe you want resolve some disputes with current providers you can freely contact with Andreas and get your answer immediately.
HOW CAN YOU JOIN THEM?
If you are ready to be a member of SAFETRADING NEWS, you should just join their channel.