ProjectSyndicate Tradingview Broker - Profitable Forex Signals or Typical Way of Scamming?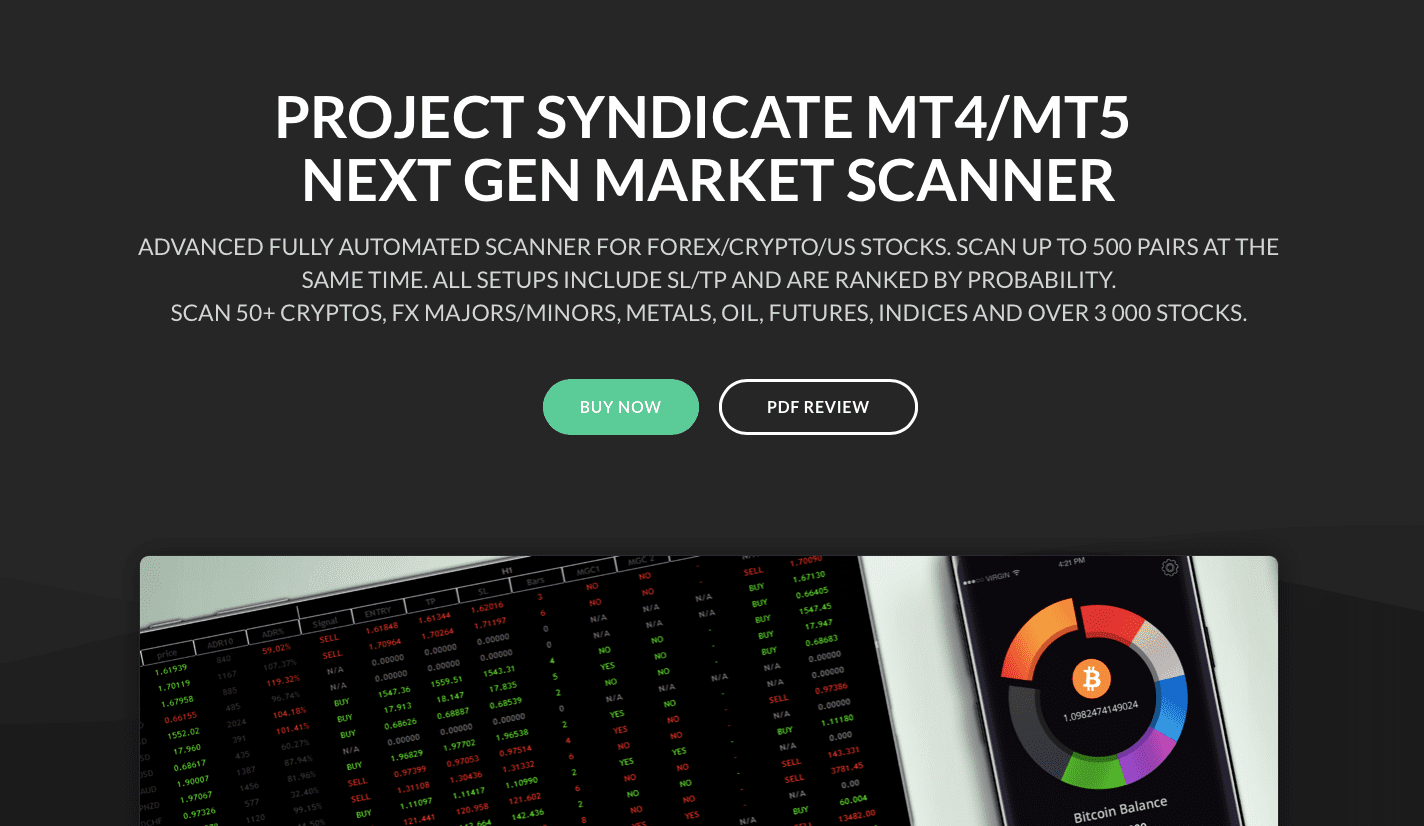 ProjectSyndicate Forex is the program developed by traders with 10 years of experience to provide the signals for trading, technical analysis for 500 currency pairs, crypto coins, stocks, etc.
Usually, we see different Telegram channels or WhatsApp groups that offer crypto or Forex signals after the detailed analysis of the market view.
With this service, the situation is different because these predictions are made by the program, and this has risks and advantages.
Today in this ProjectSyndicate review Safetrading will talk about the broker discussing every information we have about this service.
What Is ProjectSyndicate Forex?

As I told you before in this ProjectSyndicate review, this is a program made by experienced developers and a trader that has around 15 years of experience in trading different financial markets.
When you visit the website, you can find a lot of information about the program itself but not about the team. I think it will be better to add it because the success of a program depends on the people behind it.
The first thing caught up in the eye was the results for June 2020, that are available for all the users in the Twitter account. Results for May, April, etc. are available as well.
On their Telegram channel more detailed results can be found, as well as the summarizing of every trade.
The ProjectSyndicate Forex Scanner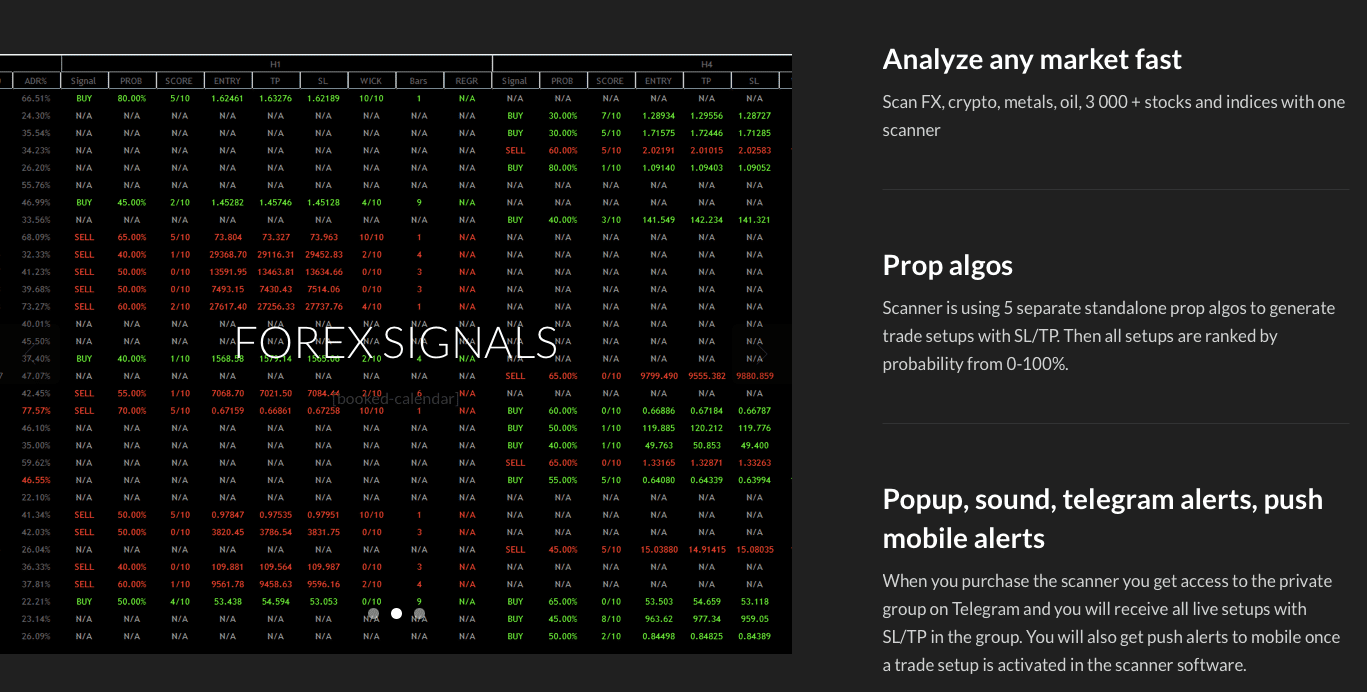 I suppose you heard about crypto predictions that are made by professional traders, right?
And this scanner does the same but faster - it analyses crypto, Forex, indices, stocks, etc. with the help of five special indicators.
So yes, it will show you which deal is going to bring you profit. But this is not the end!
Its developers claim that it will give you the target price and stop-loss price.
Don't think it is very complicated to use because the representatives of the ProjectSyndicate TradingView profile inform that as soon as you purchase the subscription, you are going to have access to the Telegram group where all predictions will be formed in the type of usual signals.
Safety of the Scanner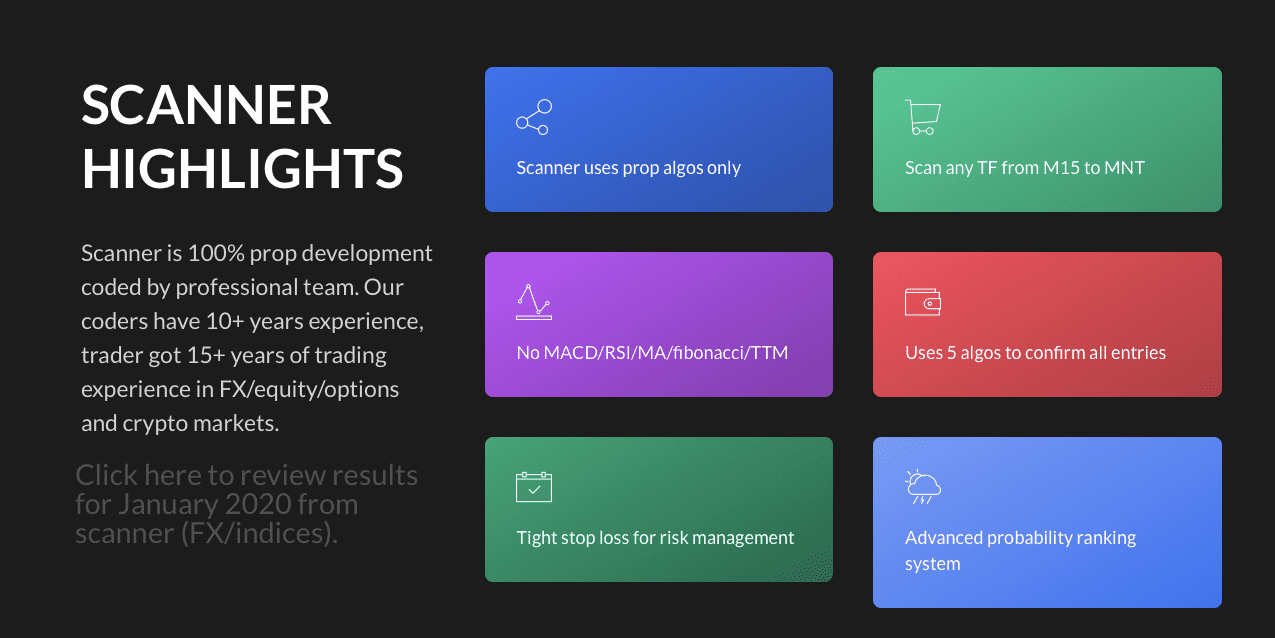 Any program that is developed by highly-experienced people is still vulnerable.
The website claims that the stop-losses proposed by the scanner are not risky but the only opportunity to check it is to check the program at least. The representative of the ProjectSyndicate TradingView didn't answer us, so we don't have any access to this service and we can't check it.
Pricing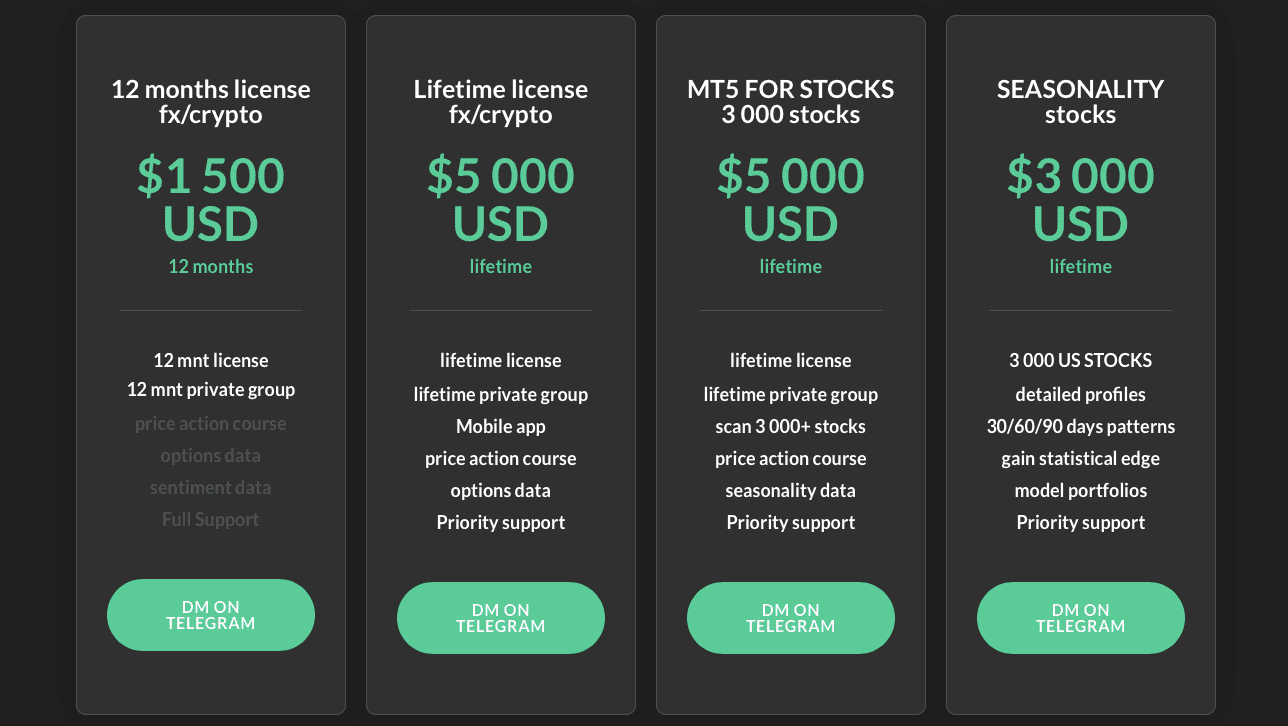 I should tell you that the prices for this scanner are not low.
You can't subscribe for 1 month or 3 months to check it - the shortest period of subscription is 12 months, and it costs $1,500. This type of subscription is going to provide you crypto and Forex signals.
The next one has the same meaning but it is lifetime and costs $5,000.
If you don't want to trade crypto or fiat currencies, you can purchase the access that will give you predictions about stocks only. There are two of them and both are lifetime:
"MT5 for Stocks (3000 Stocks)" that costs $5,000;

"Seasonality Stocks" that costs $3,000.
As you can guess, I don't like the situation when there are no short subscriptions that allow traders to check the profitability of this or that service. As soon as the admins are ready to discuss their service with us, they will maybe explain this moment.
Testimonials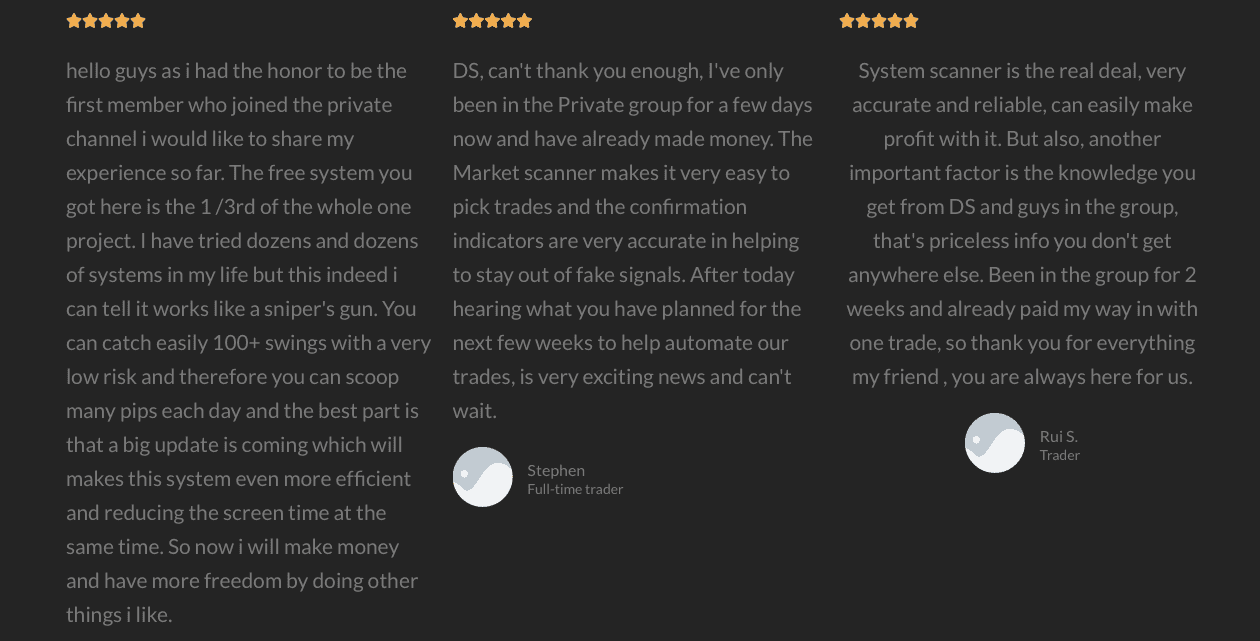 The website contains some reviews from traders who used or are using the scanner, and all of them are positive. Don't want to tell you that I don't believe them, but you never know if these testimonials that are published on the website are true.
Unfortunately, Google search or TradingView forum didn't give me any ProjectSyndicate review, so the testimonials that are mentioned above are the only thing we have.
Final Thoughts
In this ProjectSyndicate review, we discussed all the possible information about the scanner that is going to give you recommendations on investing in crypto, Forex, stocks, etc.
The only thing that is 100% clear to me is that this program is very interesting and expensive, and if the predictions are really profitable, everything here will be worth the money for subscriptions.
Safetrading can't tell you that ProjectSyndicate review showed us they are scammers or legit traders. We will be able to tell it only after the detailed review of the service.
For now, we don't recommend you to work with ProjectSyndicate TradingView analysis because we can't promise the results will be good.
We know, that this broker is among the TradingView Top Authors, but according to the data we have about the TradingView reputation in this sphere, we can't believe those ratings.