Safe Trading for Cryptocurrency Traders - Follow These Tips!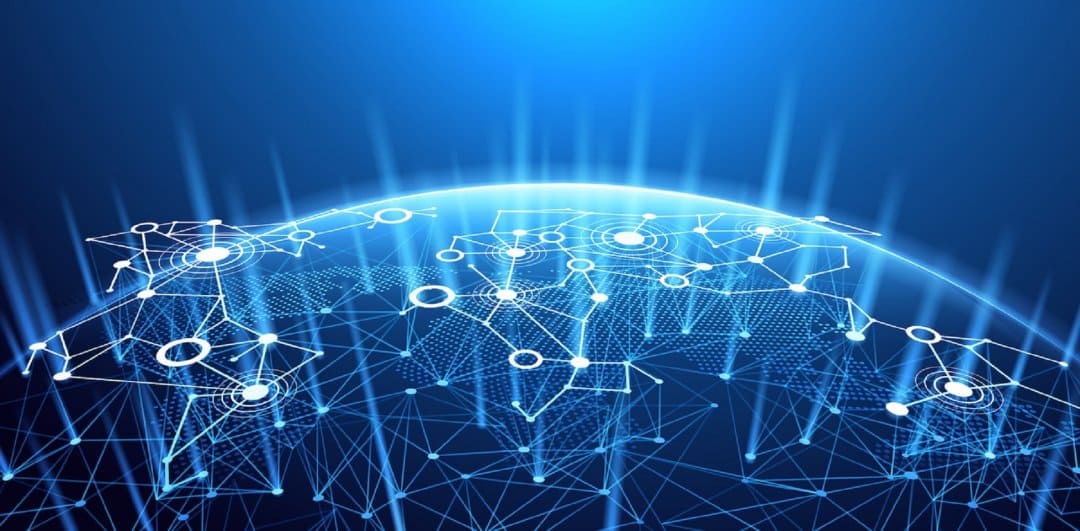 The crypto sector continues to heat up, and while we have seen positives come out of it as of late, that doesn't mean we can expect only good things to come out of the space. In fact, exchanges, wallets, and processing systems are often the victims of illegal activity. That's why crypto traders need to stay vigilant and practice safe trading.
Below are a few tips that an individual can follow that will help with safe trading on exchanges.
Safe Trading for Crypto Traders
The first thing an individual can do to practice safe trading is to use a new computer or laptop when conducting their trading. That, and installing a trusted antivirus software. You should also keep your eyes peeled for any antivirus definition updates, and apply them as soon as they are released to the public. Further, backing up your data is important when it comes to safe trading for crypto traders. Always remember to back it up to an offline storage site, and do so on a regular basis.
Once you've chosen and registered with a crypto exchange, it's best to use a Google Authenticator that has only one single IP address whitelisted. This may seem like a simple step, and one that is easy to skip over, but this will promote safe trading for crypto traders in the long run. Additionally, turning on 2FA for logging in will promote safe trading as it will help prevent someone from entering your account and locking you out. This has occurred on a few crypto exchanges, and now many say that you should never use certain exchanges unless you have enabled 2FA.
If you're not carrying out transactions on a secure WIFI network, and, for instance, you're using public wifi, you might want to consider using a VPN solution for crypto trading. VPN stands for a virtual private network, and it is one of the many steps that can be taken to make sure crypto traders are trading safely.
Another thing you can do to practice safe trading is to refrain from providing your personal email address. This is because exchanges tend to send notifications to the email you registered with, and by giving up your address, hackers can access your wallet. Or, they may be able to follow your transactions. Speaking of e-mail, if you want to practice safe crypto trading, it's best that you safeguard your email account. How? By creating a strong password. By creating a password with special characters, numbers, and upper and lower case letters, your account has a better chance of remaining private and secure.
There's a lot more you can do when it comes to practicing safe trading, though. You're not limited to what's mentioned above! For starters, enabling multi-factor authentication will provide an extra security layer to your email account. When not trading on a computer, you can use applications on your smartphone, but you should do so wisely. In fact, one tip to practice safe crypto trading is by using a different mobile phone to conduct your crypto trading. On the topic of smartphones, it's important to mention that you shouldn't carry out transactions from a smartphone that has many applications. This is because if a hacker is able to hack at least one of those apps, they could obtain private data, and they may use that to blackmail you.
So, we've already covered a lot, but believe it or not, there are more ways to practice safe crypto trading. For instance, storing your virtual currency in cold storage will go a long way. That, and using a tamper-proof hardware wallet if you're conducting high-frequency trading. Safe trading also requires that crypto traders stay up to date with market and industry news. Examining charts and gaining skill in algorithmic trading will go a long way as well. It's not just about examining charts, though. Crypto traders should always follow their intuition when it comes to red flags. One of the best ways to practice safe trading is to watch the movements of big names in the crypto industry. Why? Because, for instance, if someone quits an exchange, this could indicate something is wrong. The same thing goes for if a big industry name joins a crypto exchange.
The last piece of advice we're going to give for practicing safe crypto trading is to never enter into a trade you're not completely sure of. Specifically, always have a reason before you enter a trade. You should only start one if you're absolutely positive you want to do it and if you have a clear plan for after the trade has been finalized.
So, the important thing when looking for an exchange is to determine which is the most secure and the most trustworthy. Most trading platforms have both advantages and disadvantages, but there are a few where the positives outweigh the negatives.
In this article, we are going to be looking at five of the most reliable crypto trading platforms in 2018. So, without further adieu, let's get started!
Reliable Crypto Trading Platforms
​1. Autonio
Autonio is a decentralized AI-powered trading platform. Autonio is built on JavaScript, Ethereum smart contracts, and PHP. It can be used with five exchanges: Bittrex, Kraken, Bitfinex, Bitstamp, and QuadrigaCX. Autonio emerged on the scene with the specific goal of disrupting the status quo and to offer investors the opportunity to reap the rewards of crypto trading. While there are numerous AI-powered crypto trading robots out there, Autonio has an edge up against its competitors.
Why does Autonio have a competitive edge? Well, unlike most AI-powered bots, Autonio does not ask for coding or trading experience. It is simply an AI-powered crypto trading bot that focuses on analyzing cryptocurrency trends. To do so, Autonio uses numerous market indicators, including the Relative Strength Index (RSI). Additionally, Autonio offers its users the "backtest" feature where users can try their current algorithms or strategies against past trends to help discern how successful their strategy could be now. And while we're on the subject, Autonio users can also buy and sell their strategies.
Overall, Autonio is an easy to use GUI, and it is one that allows beginner traders to integrate with Wall Street traders without feeling overwhelmed or intimated. Further, many have found Autonio to be a reliable platform because the user is always in charge. For instance, when executing trades, the bot will do so in the frequency requested by the user. Additionally, Autonio users are eligible to personalize their trading strategies, and friendly competition is encouraged among the platform. Moreover, Autonio is available on desktop and on mobile applications, so accessibility plays into Autonio's success as well.
Main Advantages: Easy to Use GUI, Coding and Trading Experience Not Required, Low Monthly Subscription Fee, Can Be Traded with Dozens of Coin Pairs.
2. Coinbase
With customers in over 30 regions around the world, Coinbase is recognized as one of the most popular crypto trading platforms. That's not all, though. Coinbase actually operates more like a broker, hence why it is considered to be the largest Bitcoin broker in the world. Essentially, Coinbase is a virtual currency exchange that allows for the purchasing, selling, storing, and transferring of cryptocurrency. Moreover, Coinbase also acts as a wallet.
Coinbase is thought to be a reliable trading platform for a number of reasons:
It offers a Global Digital Asset Exchange, intended solely for trading assets.

Coinbase has a user-facing retail broker. Specifically, it allows for the purchase of Ethereum, Bitcoin, Litecoin, and Bitcoin Cash.

It has both online and mobile wallet services, and various withdrawal and fiat deposit options.

Coinbase allows for users to send instant transfers to each other, and the transaction time is much faster.

Importantly, Coinbase is a very secure trading platform, with 98% of customer funds stored offline.
Main Advantages: Offers Both Online and Mobile Wallet Services, Secure, Numerous Fiat Deposit and Withdrawal Options, Allows the Purchase of BTC, ETH, and LTC.
3. BitShares
Launched four years ago, BitShares is a decentralized exchange that allows customers to turn virtual currencies into stable assets. This can be done by converting coins into another cryptocurrency. In order to do this, though, you have to convert your coins into a digital currency that has its value linked to a real asset.
As a decentralized exchange, BitShares is automatically thought to have a certain sense of reliability. Why? Because decentralized exchanges do not have as many risks as centralized exchanges. Further, BitShares continually tries to remove the risks linked to these exchanges.
Not only is BitShares a decentralized exchange, but it is also one that targets an audience that wants to trade in virtual currencies but does not want to leave the blockchain.
When it comes to using BitShares, customers are not required to give out copious amounts of personal information, which many find to be a plus. This high-performance exchange is reliable as it cannot be compromised easily, and it stores its data in multiple places, not just one place. BitShares is a reliable exchange because:
It is fast

Has no withdrawal limit

It removes crypto market volatility

The user is eligible to trade from anywhere, at any time of day
Main Advantages: Decentralized, Accessible from Anywhere, Fast and Secure.
4. Bittrex
Launched in 2014, Bittrex is thought to be a reliable trading platform due to its many security features. Bittrex was launched by security experts, combining over 50 years of knowledge in the field. Essentially, Bittrex is an online crypto exchange, and it offers a variety of cryptocurrencies. With Bittrex, a user is presented with three different account types. The first being a Basic account, and the second and third being an Unverified and Enhanced account. Whatever account you are assigned depends on your verification level.
Right now, Bittrex allows the purchase of Bitcoin Cash, Bitcoin, Dash, Ethereum, NEO, Zcash, Siacoin, OmiseGo, and Nexium. To top it off, Bittrex has over 250 altcoins that are eligible for trading against Ethereum and Bitcoin. Bittrex is a great exchange for those who appreciate innovation and change, as one of the exchange's main goals is to always update its list of offerings and to improve the overall quality of that list.
Bittrex is thought to be a reliable trading platform for a number of reasons, but its security features take precedence. The exchange uses a multistage wallet strategy, in which almost all funds are kept offline. This is also an exchange that is targeted at beginners, as its interface is easy to use and understand.
Main Advantages: Variety of Altcoins Available, Beginner Friendly, Numerous Security Features.
5. Kraken
Kraken is considered to be a highly reliable exchange, and a lot of that has to do with the fact that it is one of the oldest exchanges— founded in 2011. The exchange is still around, and it is recognized as being a secure destination for crypto trading. Furthermore, Kraken is recognized as the largest exchange in terms of liquidity. Kraken is intended for professional traders and is an international exchange, meaning residents in countries such as Japan and Canada have access to it.
Kraken accepts fiat currencies and supports cryptocurrencies. In terms of fiat currencies, Kraken accepts CAD, GBP, USD, JPY, and EUR. It supports roughly 18 cryptocurrencies, including Bitcoin, Melon, Litecoin, and Ethereum. Kraken is also popular in the crypto space because it offers margin trading, which not every exchange does.
Main Advantages: Easy to Use, Margin Trading Available, Low Fees, Secure.
The Takeaway
Security is very important when it comes to safe trading for crypto traders, but remember that the trader should always do their part, and remain vigilant and aware of what's going on in the market. It is as much of the trader's responsibility to practice safe trading as it is the exchange to keep the trader safe.
In no way should we forget that these 5 trading platforms have their share of disadvantages. However, we can't ignore that their advantages significantly outweigh the negative, and these platforms have proven time and time again to be the most reliable in the crypto space. That said, always remain vigilant when trading currencies, no matter how reliable the trading platform is.
Did you find any of these tips helpful? Do you already practice safe trading and have any tips to add?
Article provided by Nuala